How to export key file to unlock/decrypt Amber X?
The key file is used as an alternative to unlocking/decrypting an encrypted Amber X volume in case you forgot the password.
Note: If you didn't save the key file prior to being locked out, you will need to hard reset and reinstall Amber OS.
2. Go to Control Panel, Volume, Export Key File.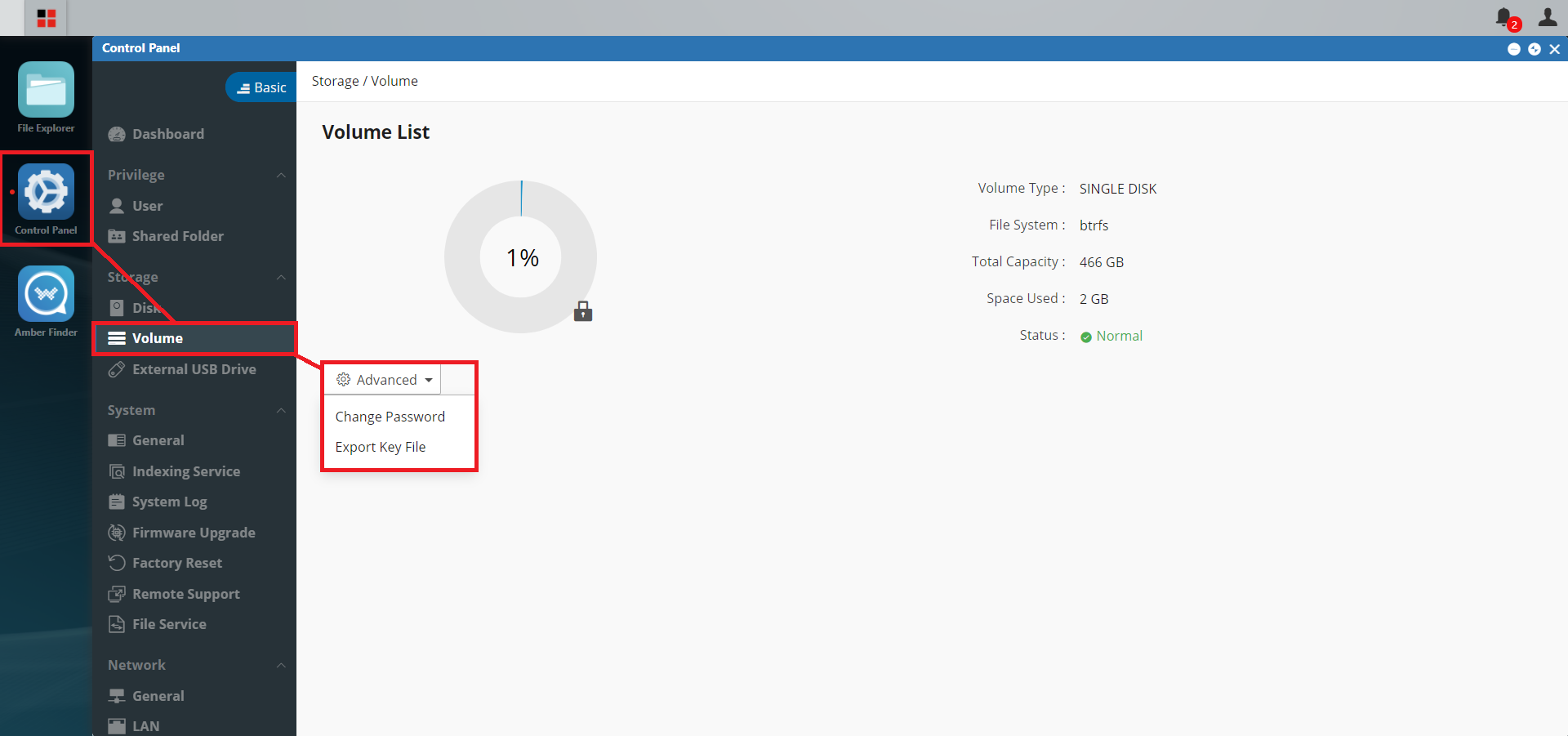 3. Enter your encryption password for Amber X. After a moment, the key file will begin to download. You can use this file to decrypt Amber X instead of using the password.