Amber X OS: Remote Connect
To connect to Amber X OS remotely, go to Control Panel → General and enable the "Allow access from public IP" option and click Apply.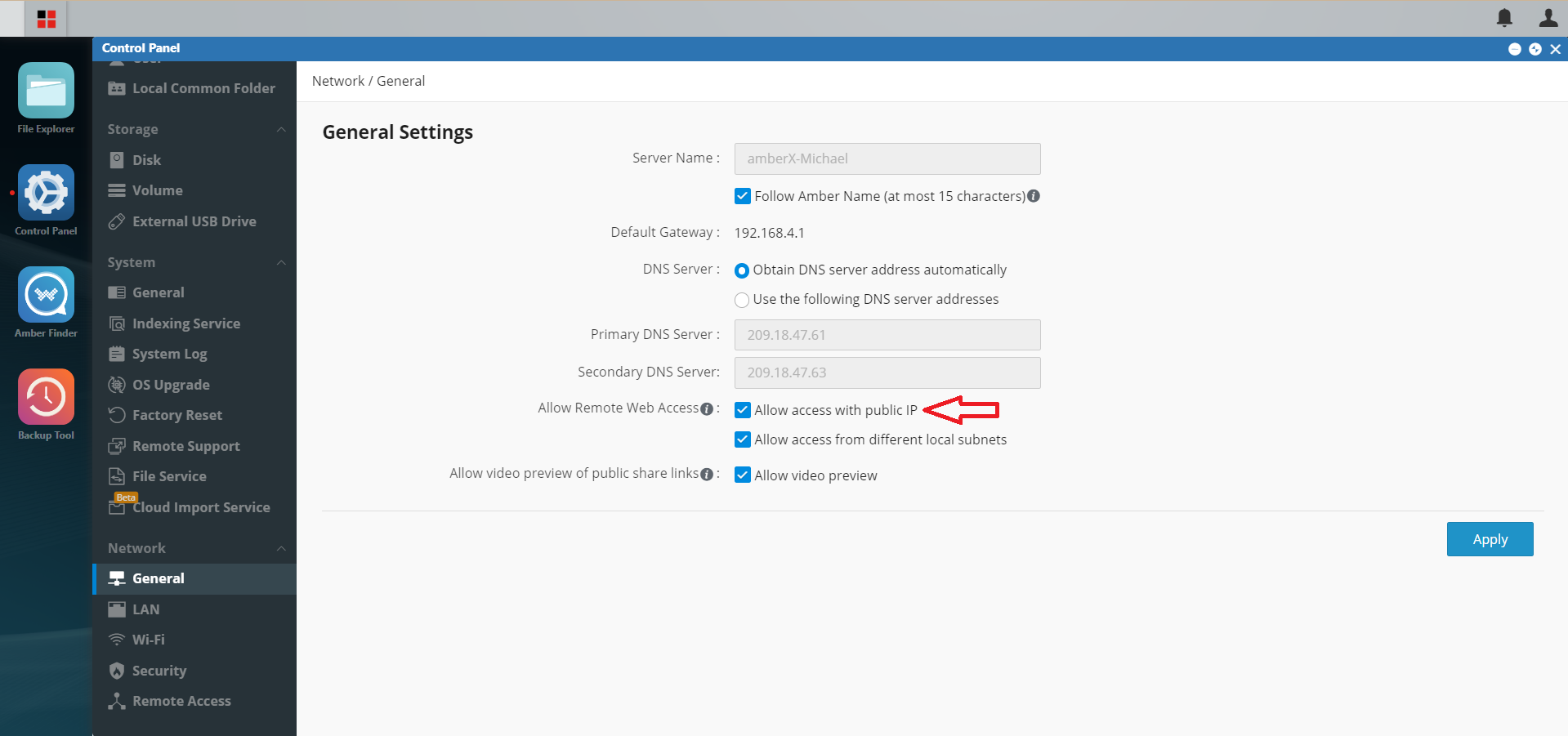 Next, go to Remote Access and click the UPnP tab.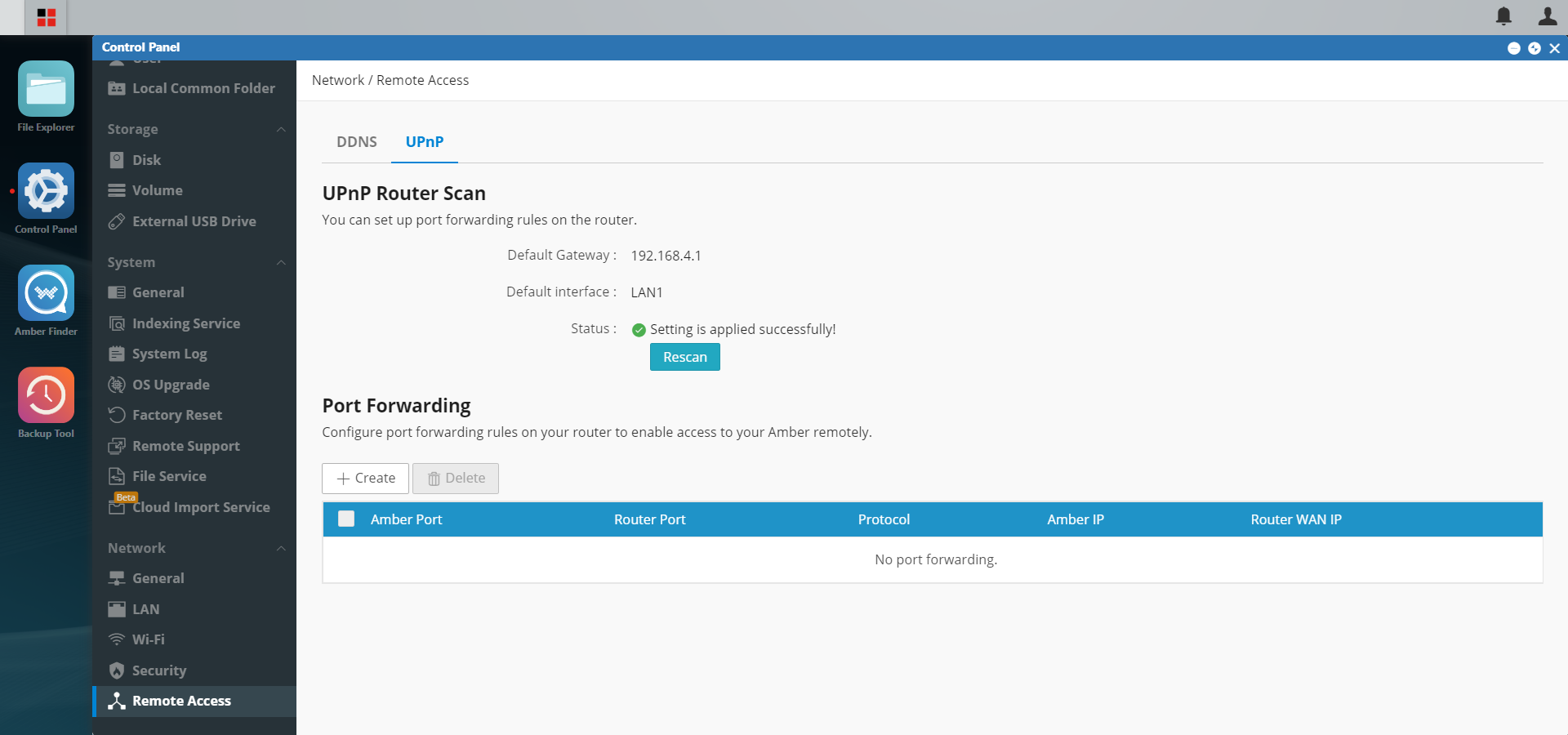 If the Status is "Setting is applied successfully!", click Create under Port Forwarding. In this example, we are using:
Local Port: HTTP
External Port: 80
Protocol: TCP
Click Create.
Note: If Amber X does not detect a UPnP router, you can manually port forward this on your router.
Now, you can connect to Amber X OS while outside of its LAN by opening a web browser and entering your IP address followed by ":80" (ex. http://24.175.79.51:80)