Can I upload files from my Android device to my Amber X?
You can upload your device's files directly from your Android device to your Amber X by using the Amber iX mobile app.
1.) Scroll down until you see This Device under the Home tab and tap on it.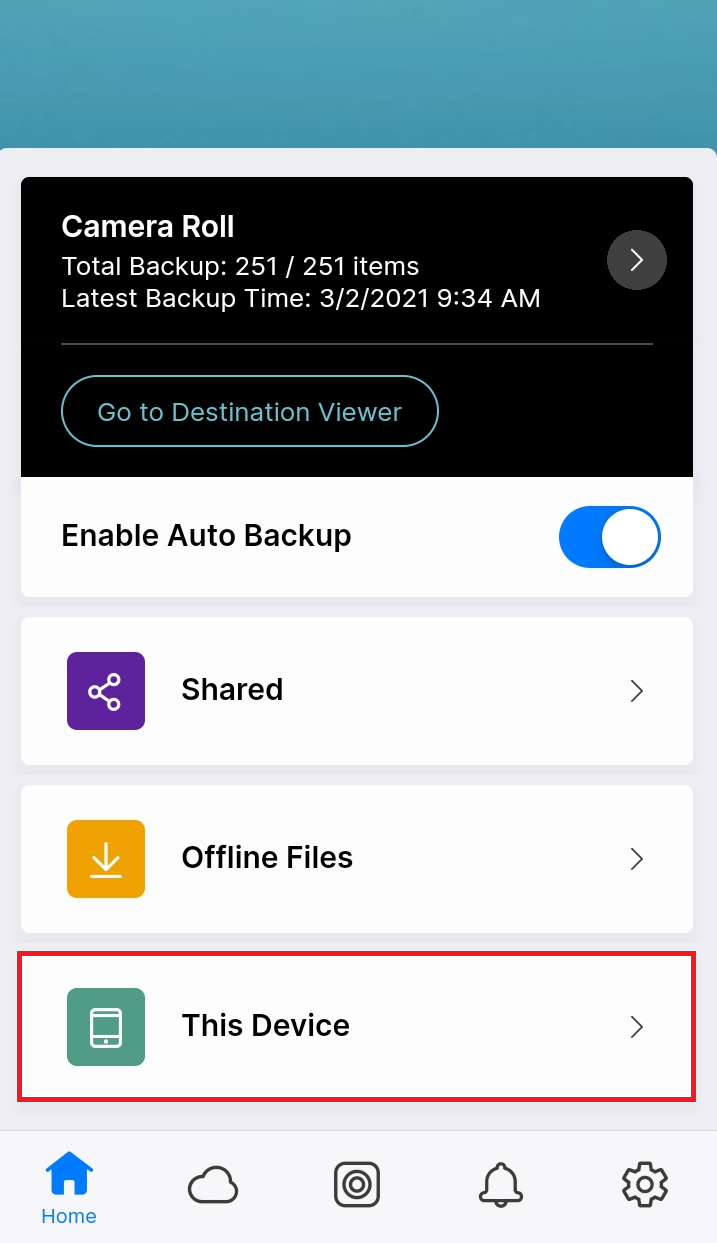 2.) Select the folder(s) and/or file(s) you want to upload to your Amber X or tap the 3 dots next to the singular folder or file.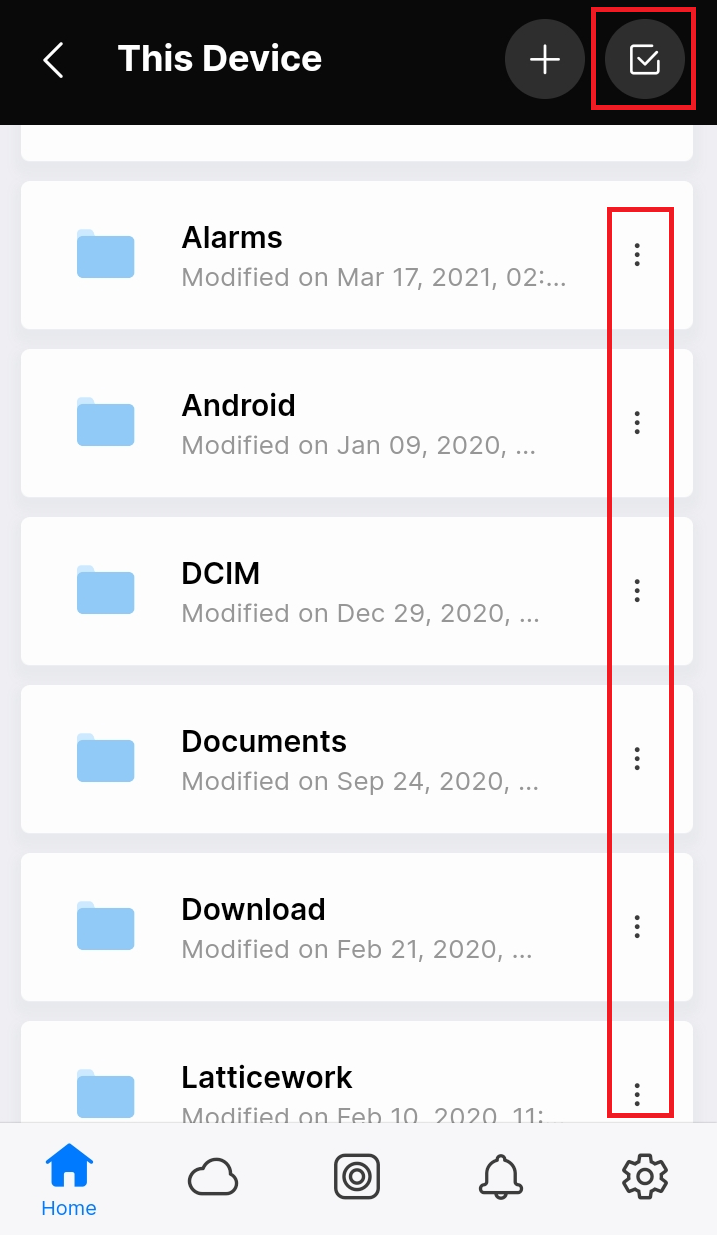 3.) Tap Upload.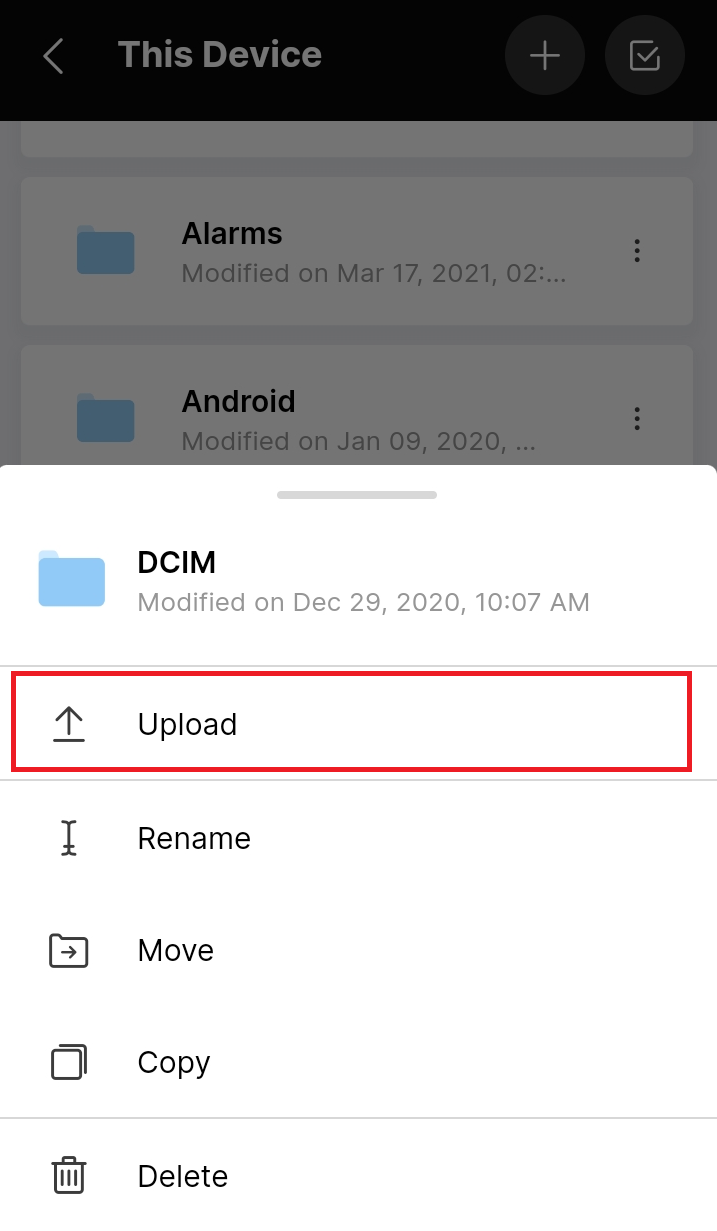 4.) Select the Amber you want to upload to and tap Upload.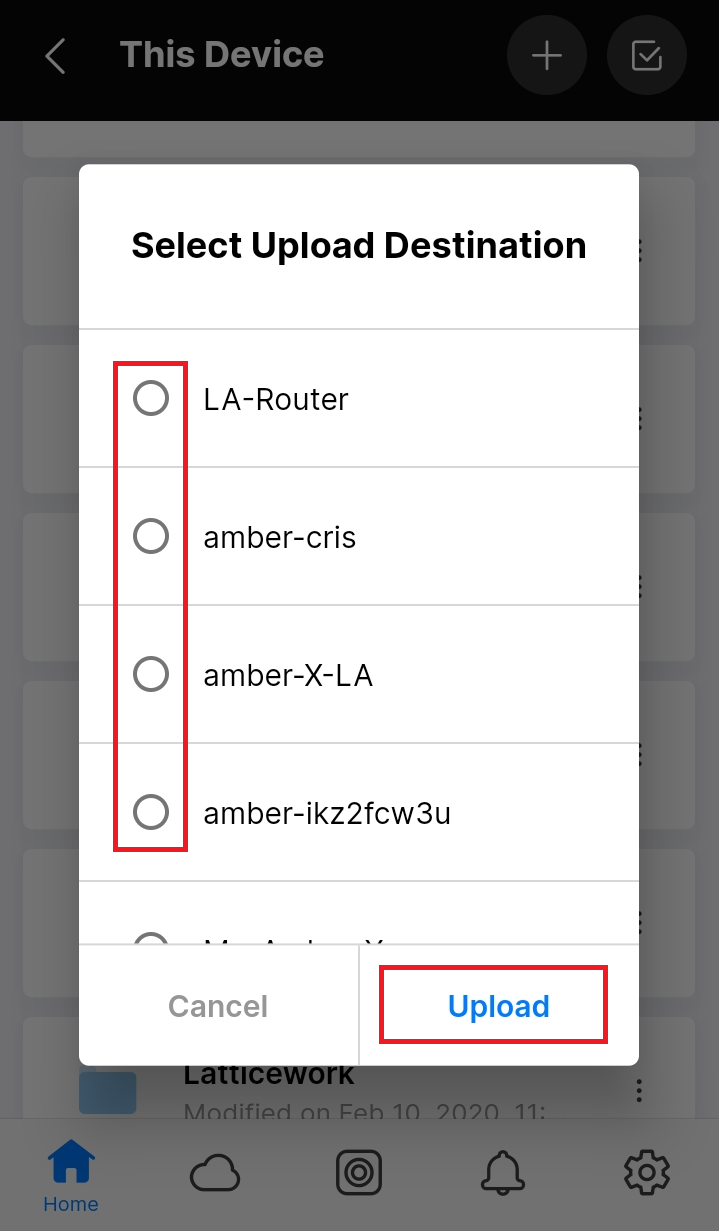 5.) Your files will be stored under Amber X > Home > Uploads.