Backing up Time Machine on Backup Tool
Note: Since Apple does not recommend AFP, it is deprecated in Amber OS. Please use SMB instead.
1. Log in to Amber X OS (http://latticenode.local/#finder) as admin
2. Open Backup Tool and go to Time Machine
3. Open Time Machine on Mac and select enabled Time Machine disk for Amber X.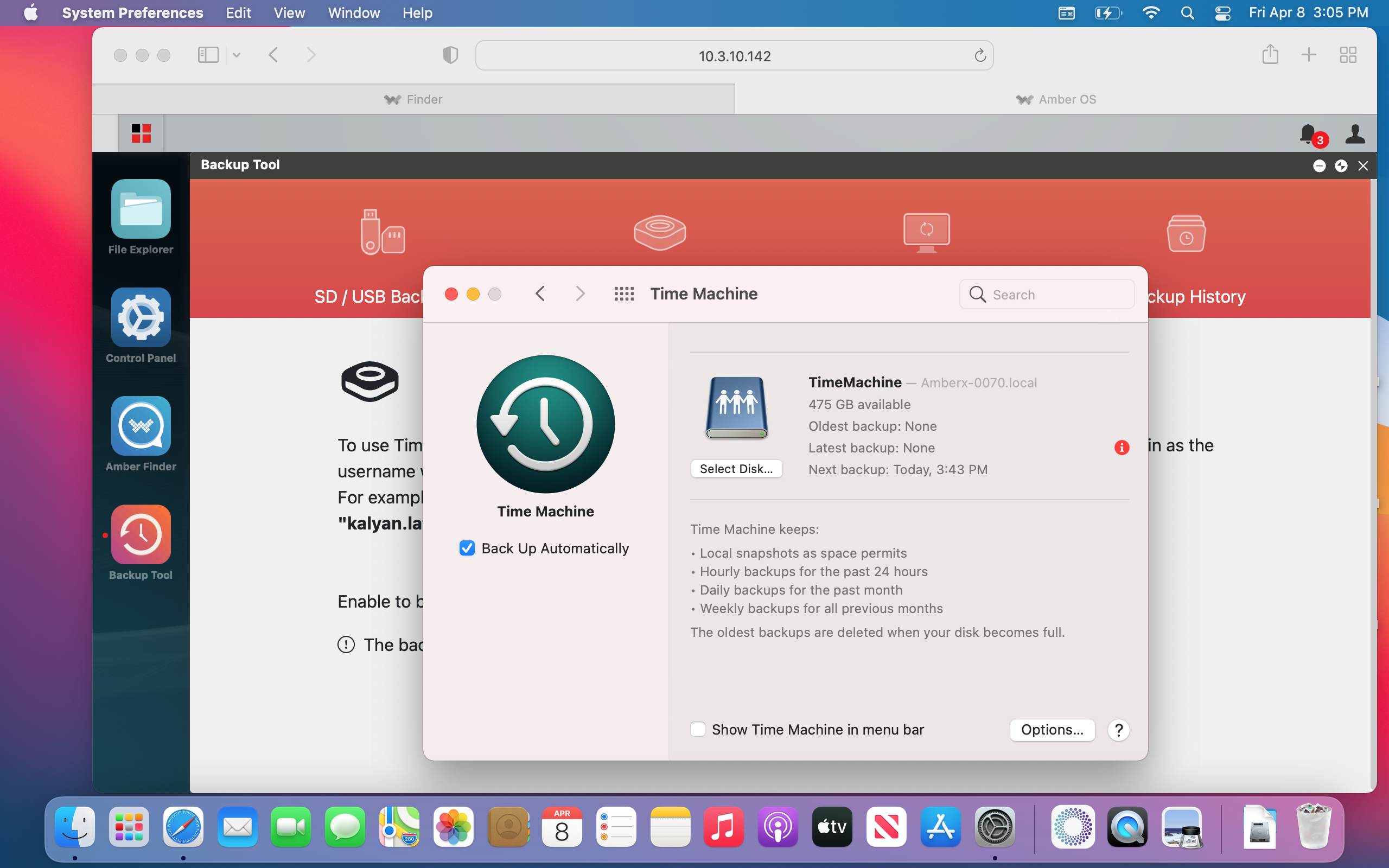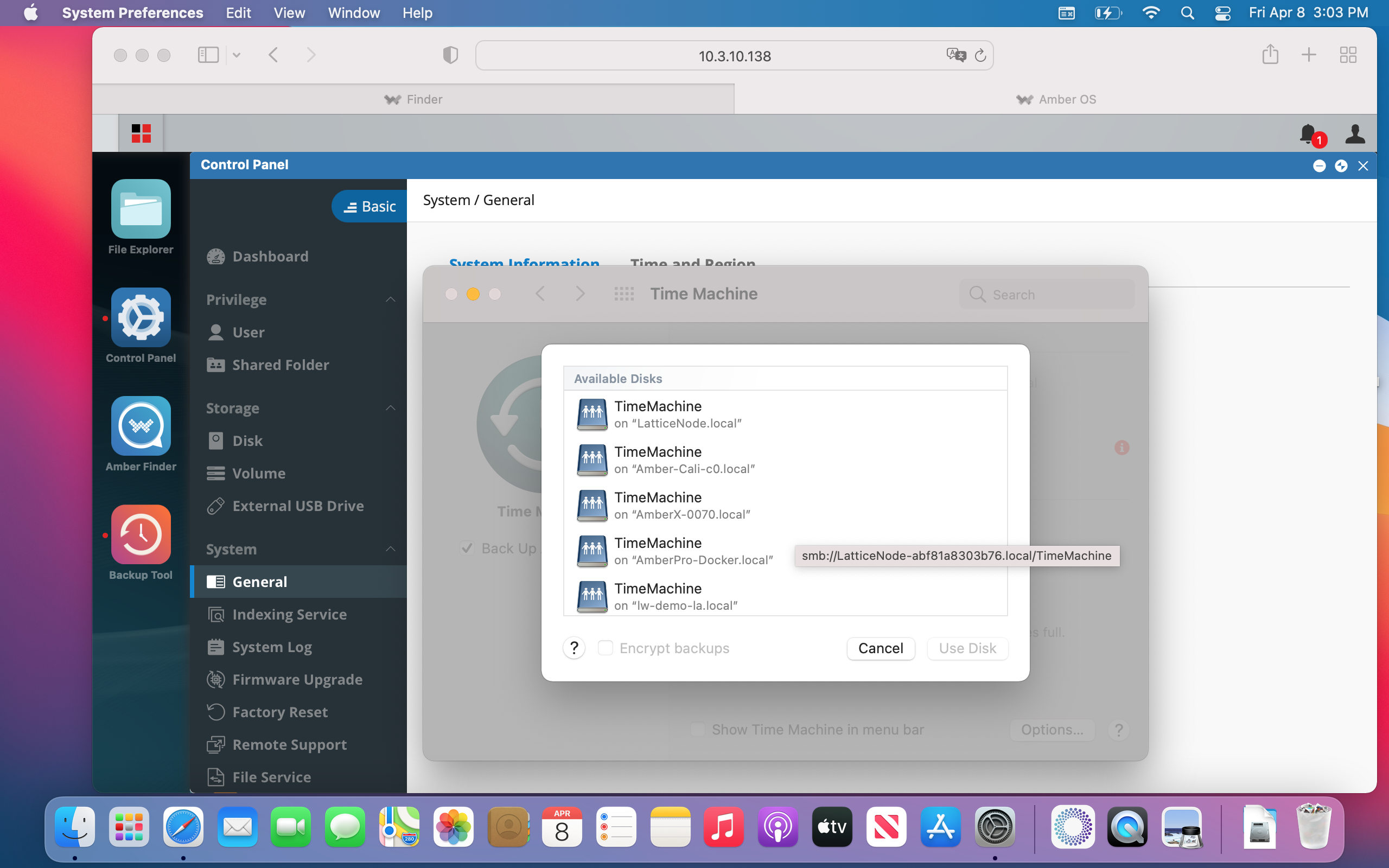 4. If you used Time Machine before on Amber X, choose your appropriate option.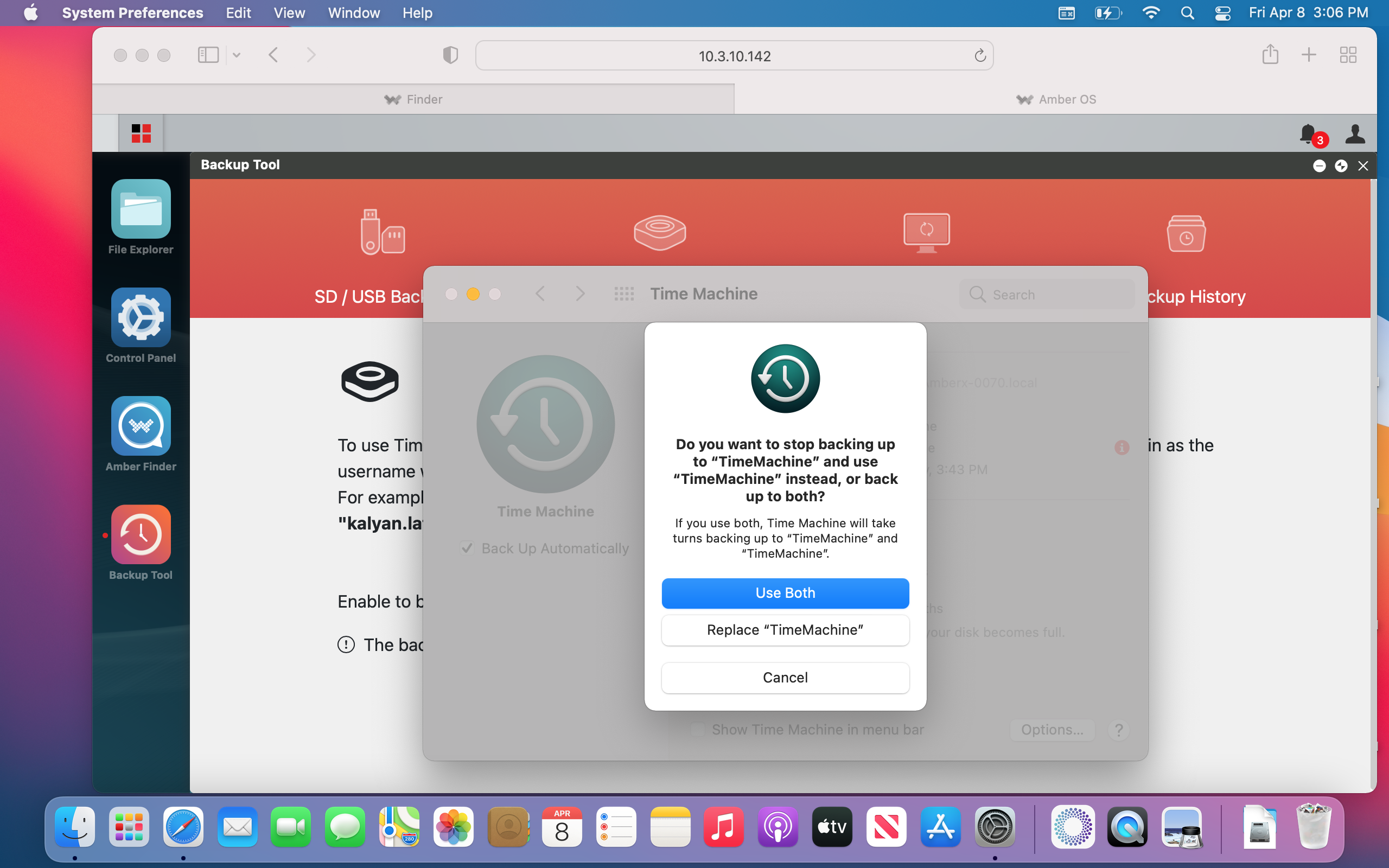 5. Enter in your credentials from Backup Pool page from step 2.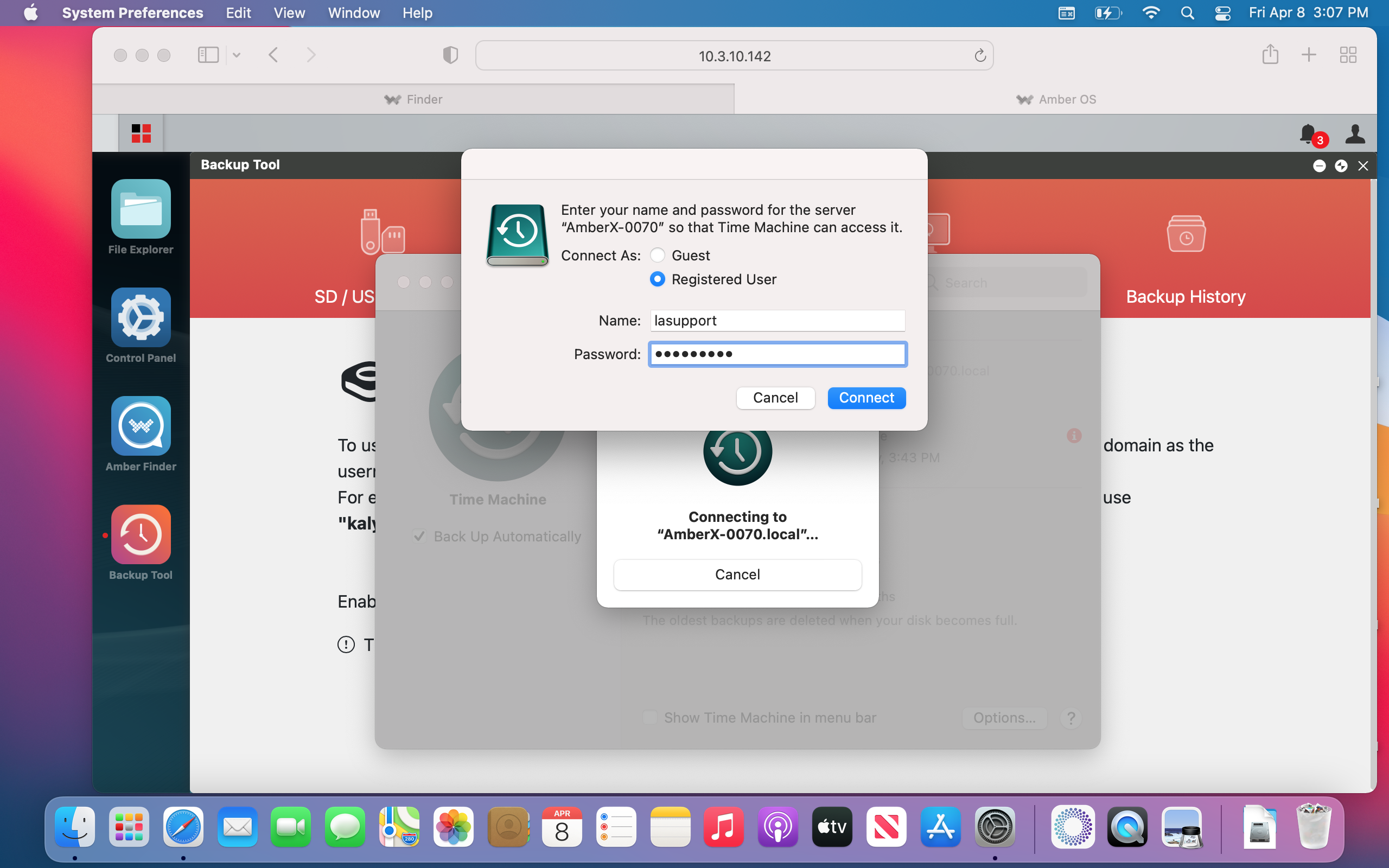 6. Backup to Time Machine will now commence.