Creating a new user for AmberPRO
1. Open Amber Manager App.
2. Select your Amber.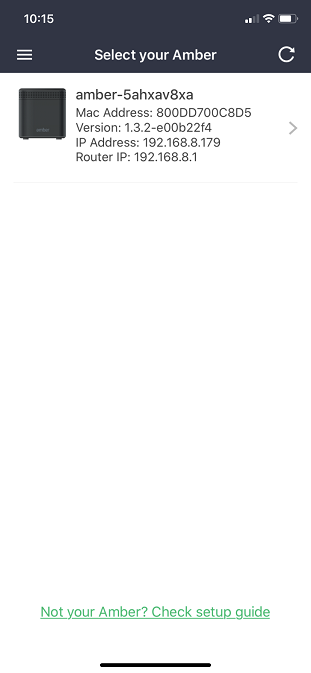 3. Log into Amber (default admin password is admin1234).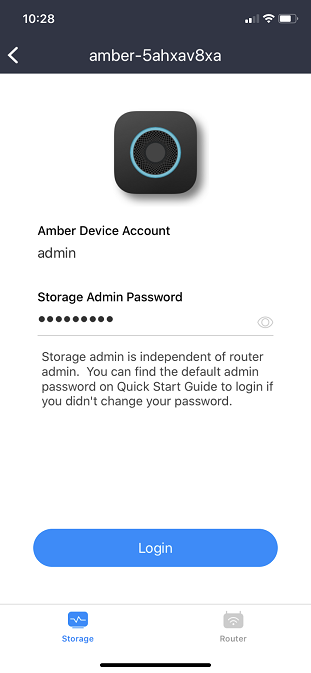 4. Tap on Amber users.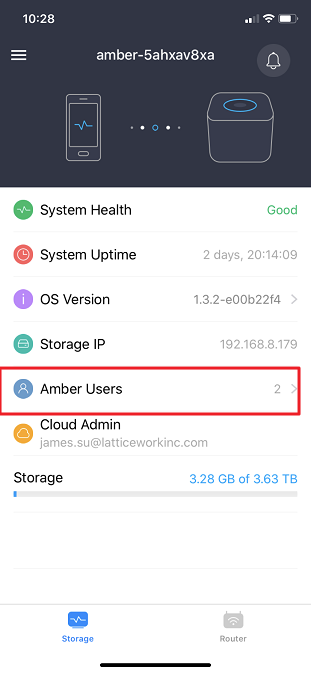 5. Tap on the plus sign.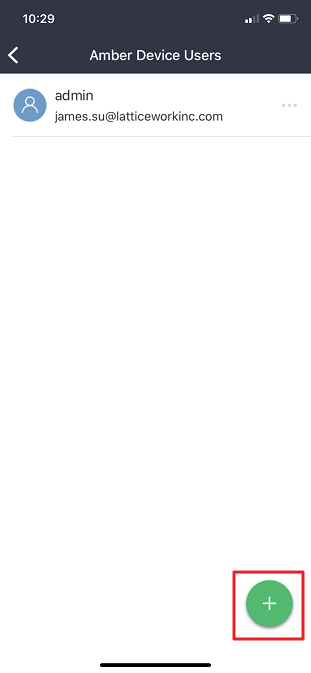 6. Add new user information and click Create Device Account.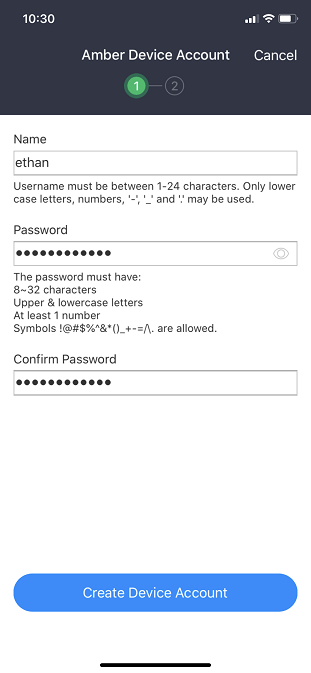 7. Enter the email address of the user. The user will receive an invitation email and will be guided to download the Amber LiFE App to complete the pairing with Amber. Then press "Finish".
If you wish to skip the AmberCloud Pairing, press "Skip Pairing".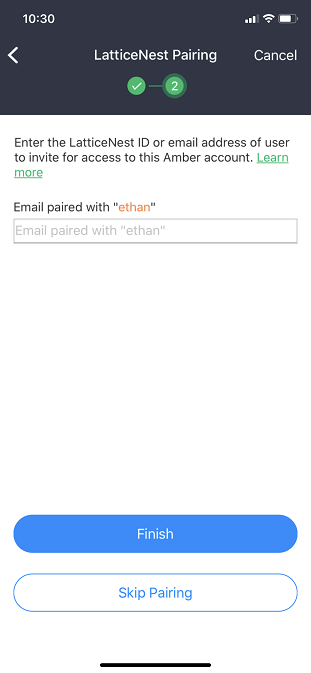 You may go back and send a AmberCloud invitation at any time for the user if AmberCloud Pairing has been skipped.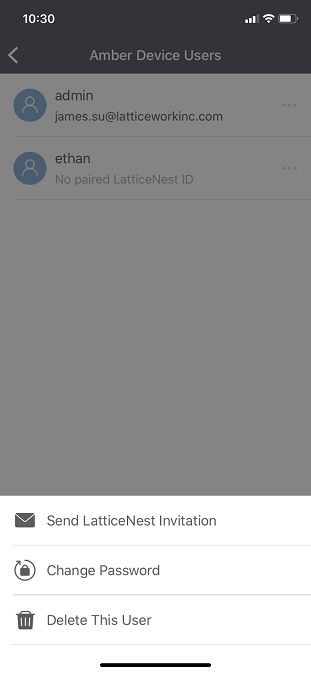 Note: If the user does not have a AmberCloud account, they will receive an email invitation to register.
Note: If you skip AmberCloud Pairing, the user may not view content remotely on LiFE APPs.