Amber iX Desktop: Backup Pool
Select folders on a Windows/macOS computer to automatically backup to Amber X when Amber iX is open.
Creating a Backup Task
1. Backup Pool → New Backup Task.
2. Select whether to backup to Amber X or an external USB storage.
Note: external USB storages must be in NTFS file format.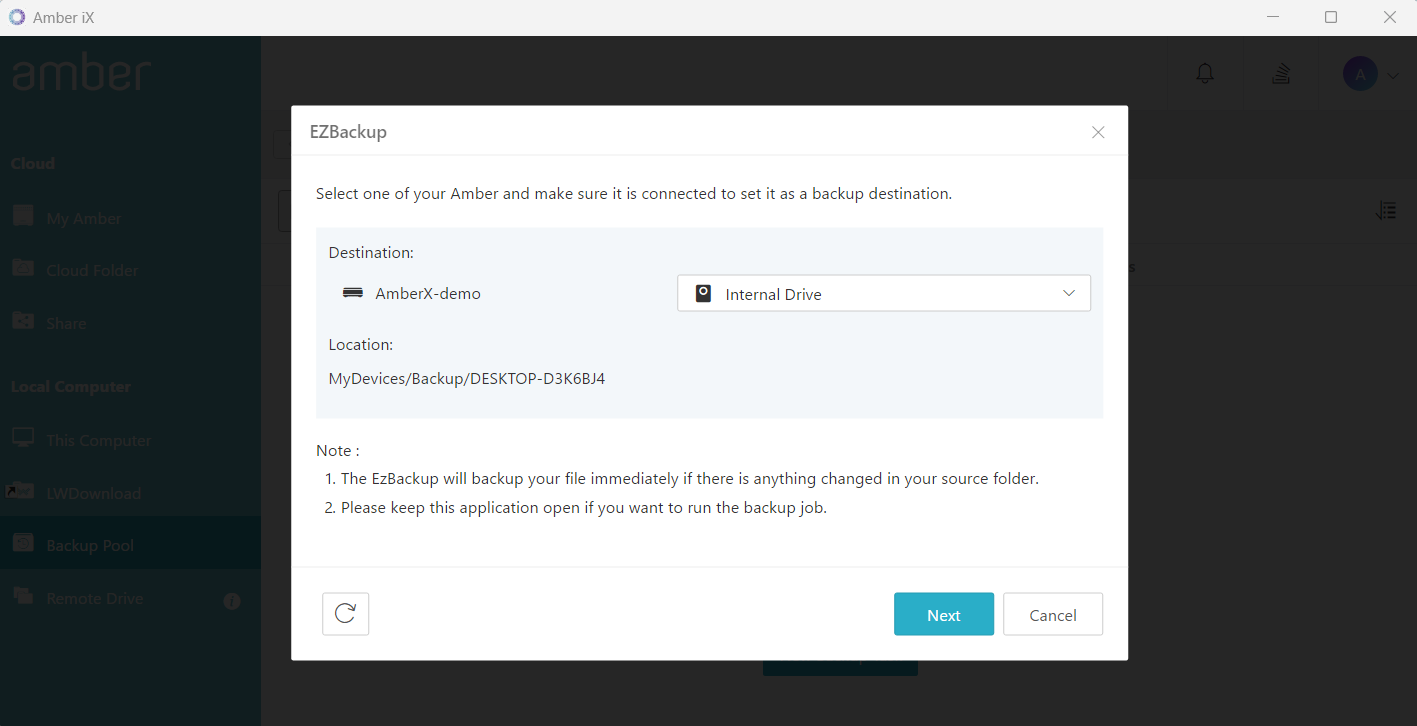 3. Select folders to backup.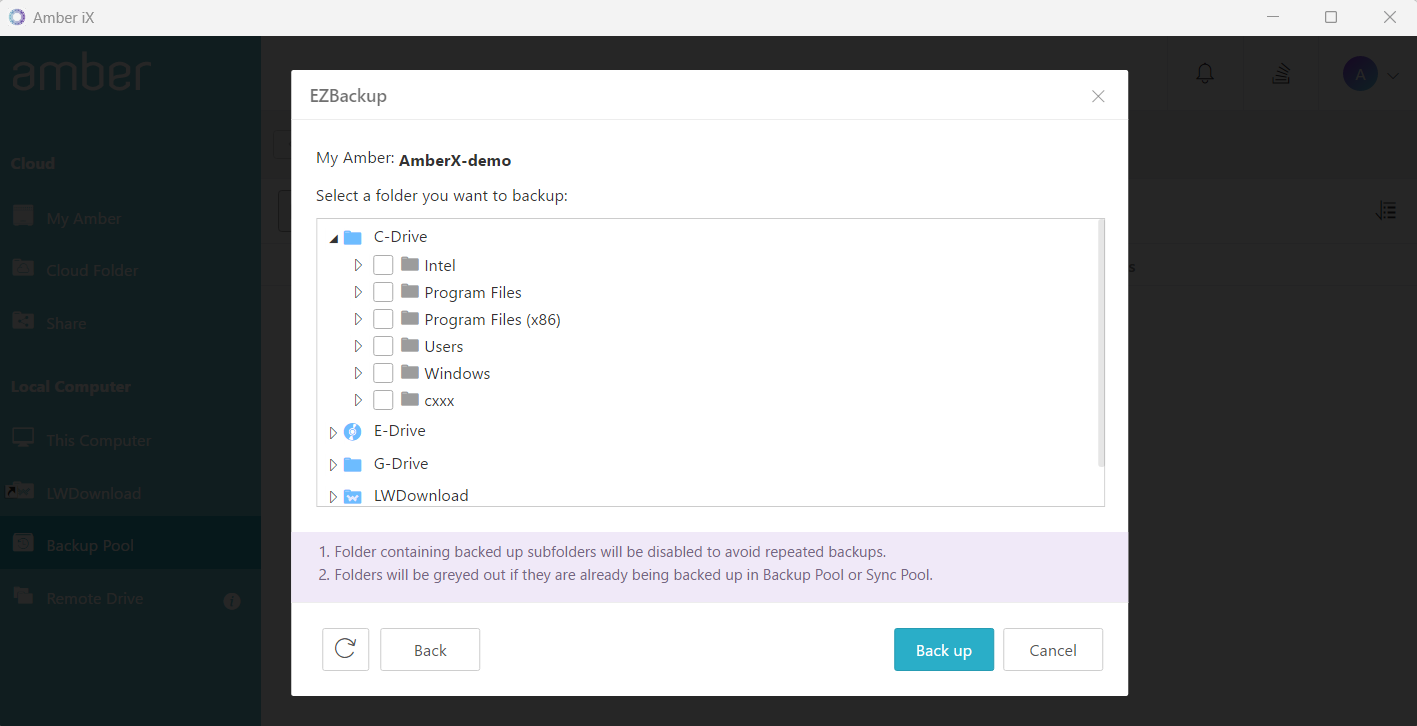 4. Amber iX will start to backup folders to Amber X under MyDevices/Backup.