Installing ESPHome (Home Assistant add-on)
Features
ESPHome is a system to control your ESP8266/ESP32 with a simple yet powerful configuration
files and control them remotely through Home Automation systems.
Web URL
http://device_ip:6052
AmberAnywhere Settings
This APP doesn't need to enable AmberAnywhere.
Setup Steps
Connect to ESPHome web and follow the instructions to add NEW DEVICE.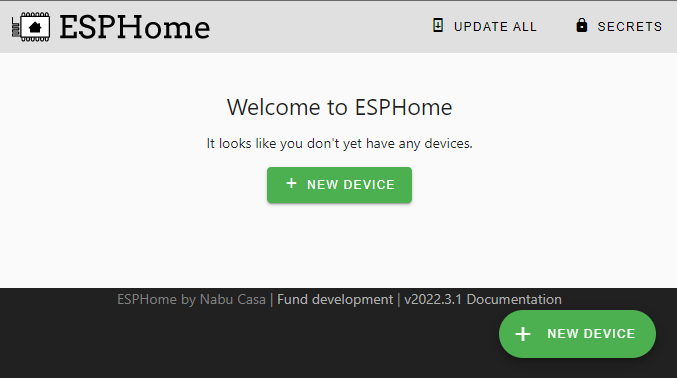 Install ESPHome integration in Home Assistant.
Select Configuration Devices & Services.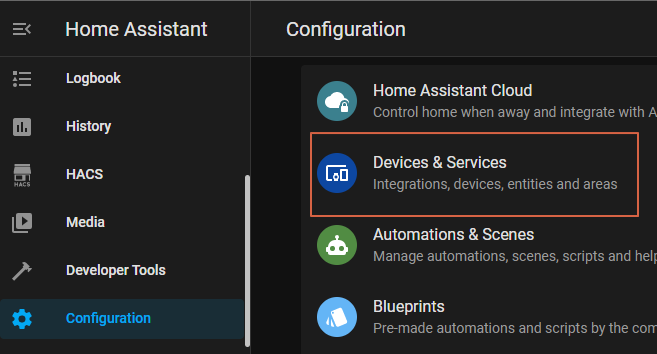 Click ADD INTEGRATION.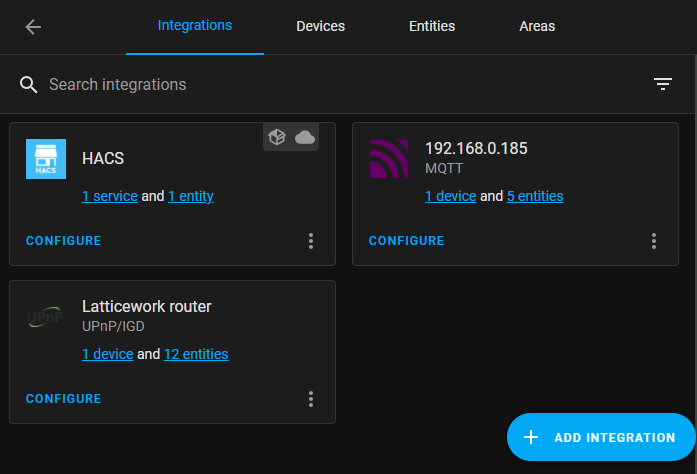 Search ESPHome and select it.
Enter the host IP and port of your ESPHome node.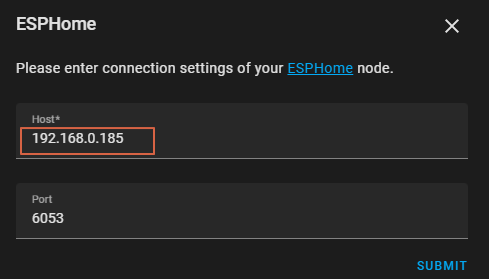 If you get an error like the below, you need to check the ESPHome node's configuration.

Add API: to your YAML and try again.