RuTorrent is a popular rtorrent client with a WebUI for ease of use.
Web URL
http://device_ip:21380
Setup Steps
This app doesn't need extra configurations.
Below is an example of how to download via torrent.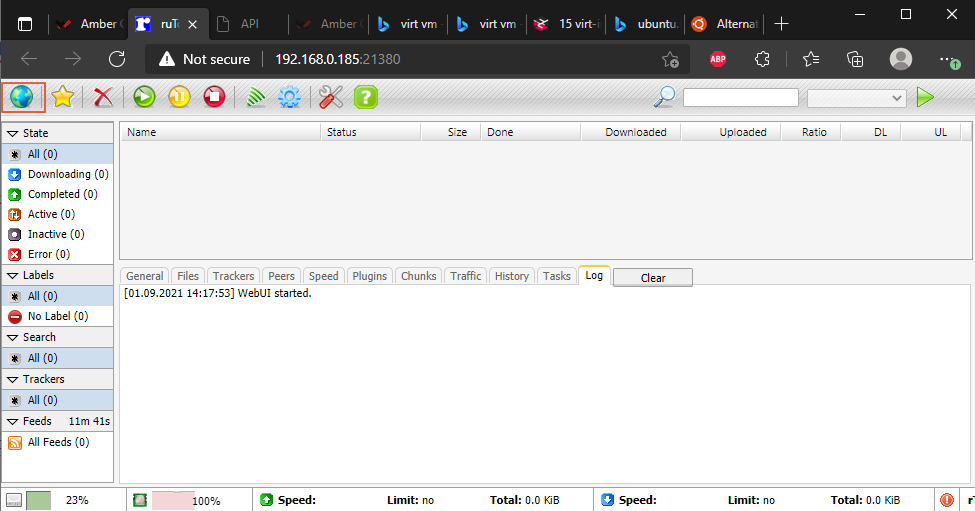 Choose torrent files and click Add File.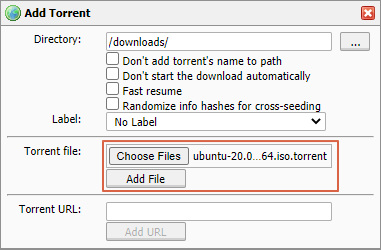 Start download.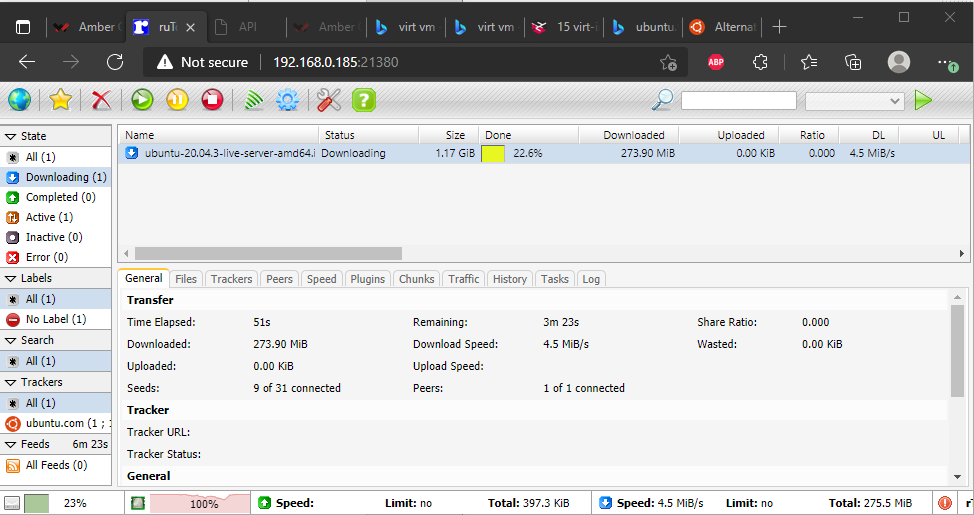 After the download is complete, you can find the downloaded file in the bind mount path.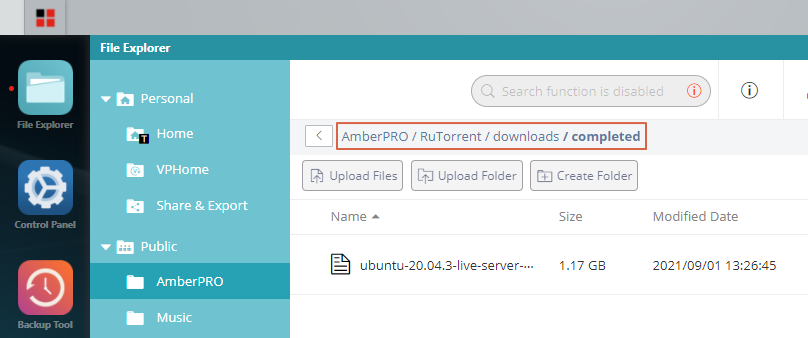 AmberAnywhere Settings
The protocol must be HTTP and the port must be 21380. Public URL can be either HTTPS (recommended) or HTTP.