Login to Amber OS
Go to PRO Tools → App Store and select Syncthing. Click Install.
Once Syncthing is installed, go to Container Apps. Next, select syncthing -> sync_thing_app_1 -> private URL to access Syncthing. Web URL for accessing Syncthing - http://device_ip:8384.
Click Settings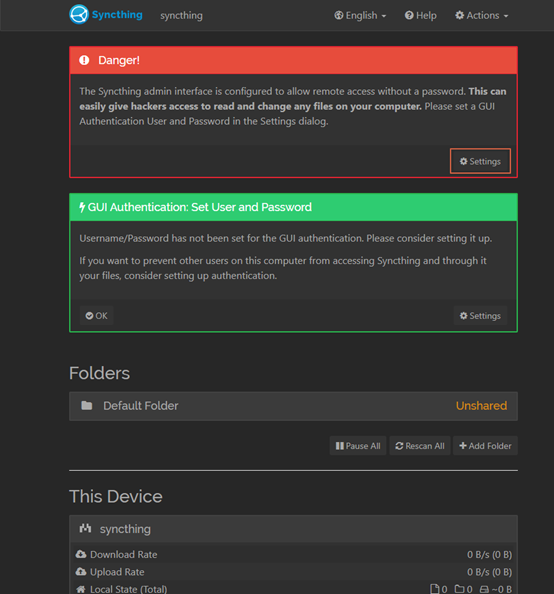 Select GUI and setup User and Password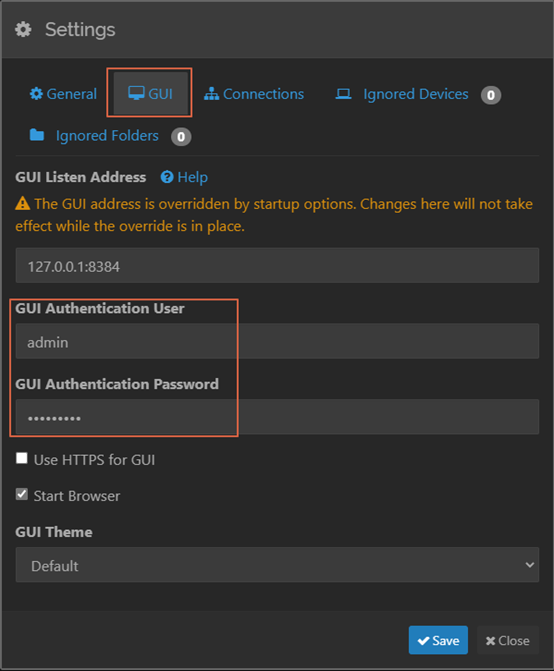 Download Windows tool from https://syncthing.net/downloads/ and install it.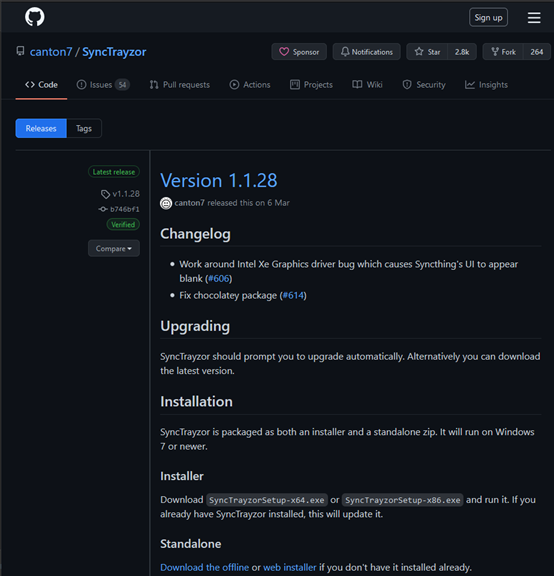 Click Actions -> Show ID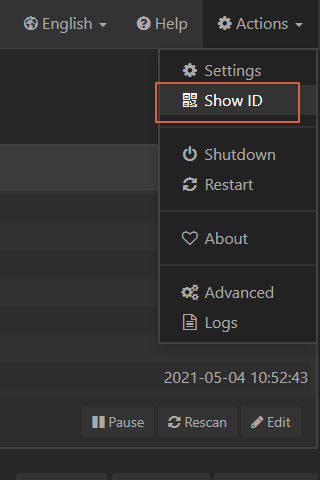 Copy your ID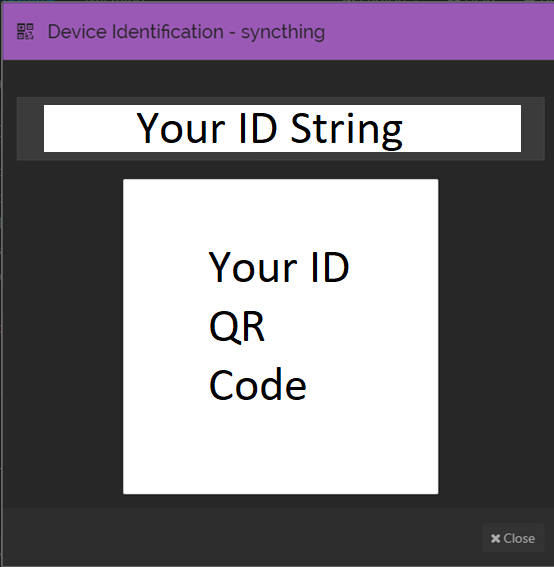 Add Remote Device in Windows tool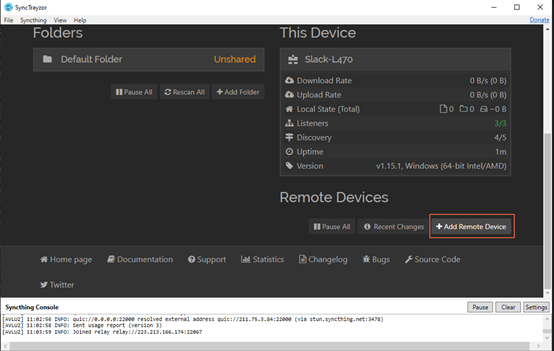 Paste your ID here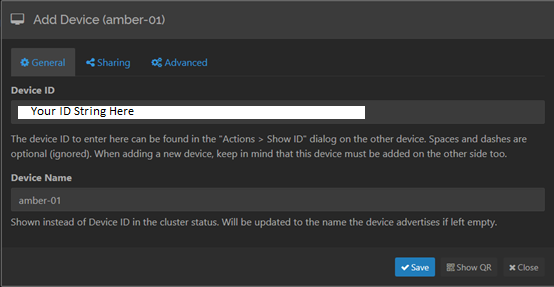 On the web, accept a new device.
Add a shared folder (Windows) and start file sync. When you add new files to this shared folder, the new file will be synced.