Disclaimer: AmberPRO is still in beta, please send all bugs to Technical Support.
To create a container manually, you must choose "create manually" in the Containers sub menu. Then click on "Import YAML File".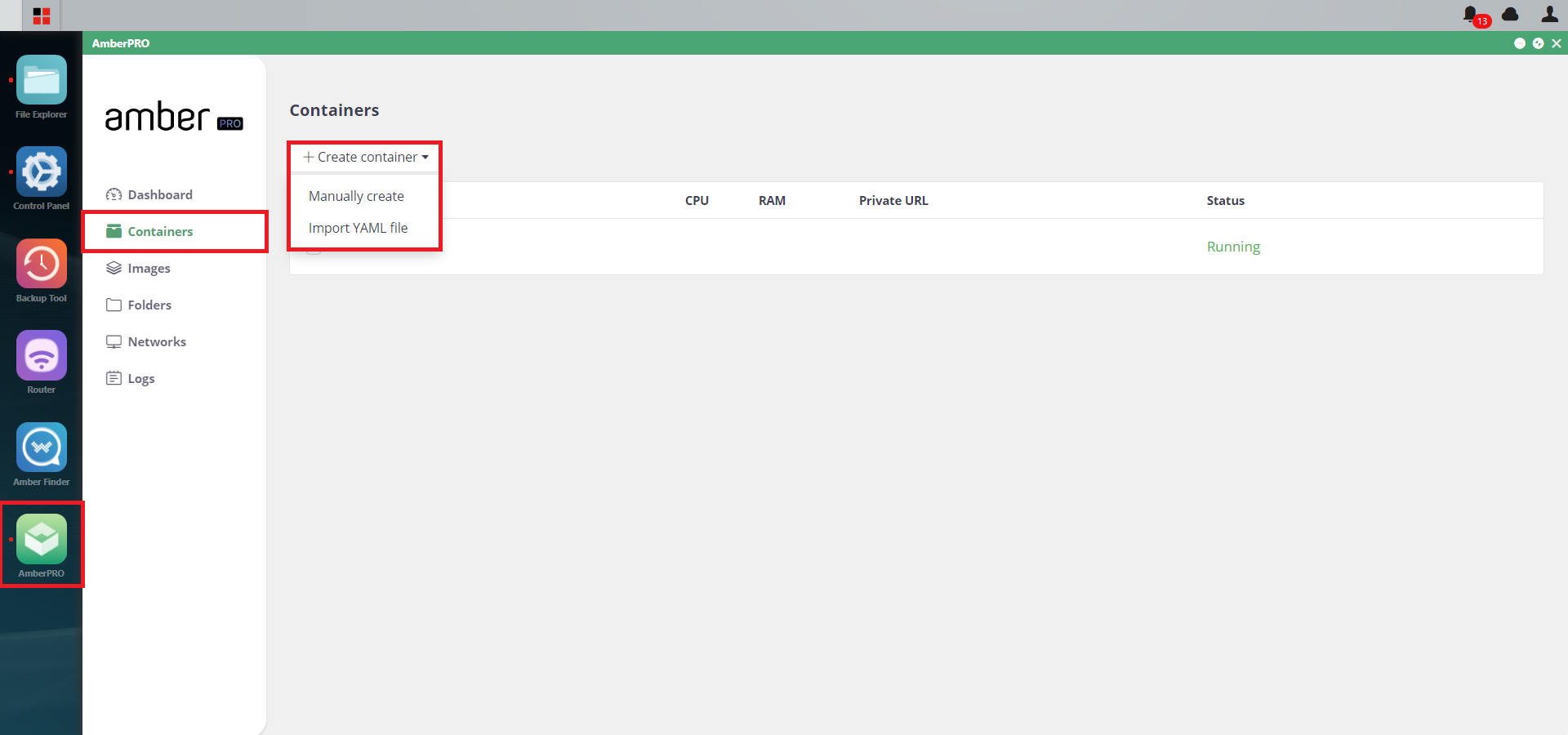 Select the file from the popup menu.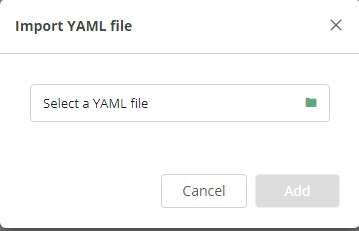 Note: Shared folders must be created and must match volumes on the YAML file.
Name the file as you want. Review the data and make sure it is correct. Click 'Add' once finished.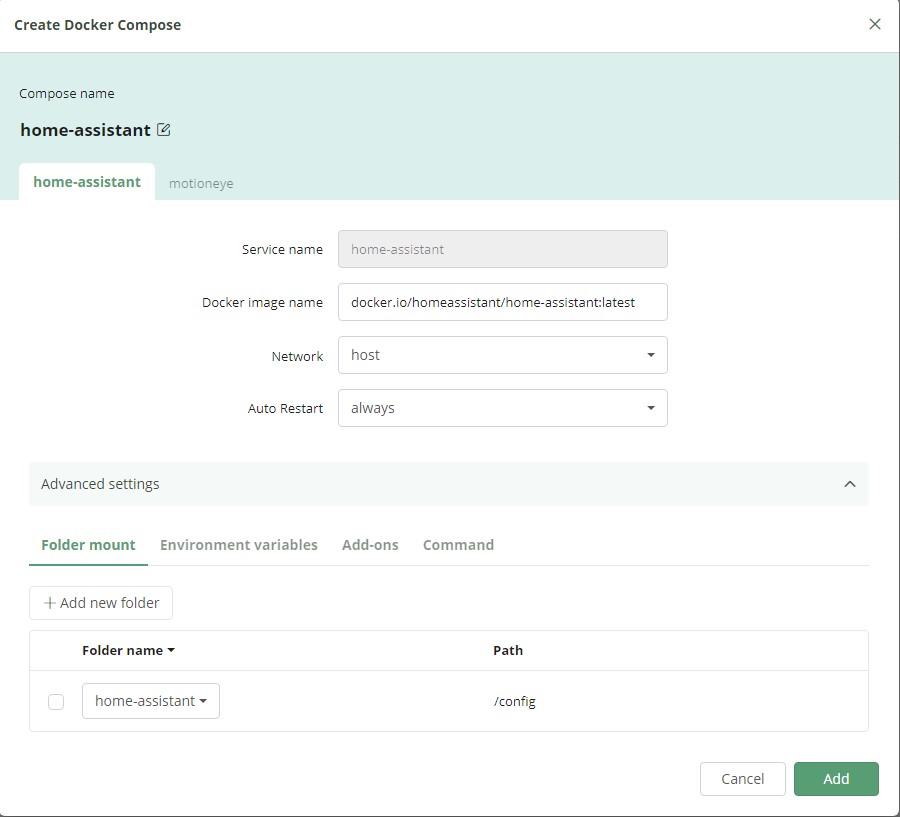 You can see the container running on the Containers submenu.