What is the VPHome folder?
The VPHome folder is a Version-Protected folder which means that every old file version will be kept for 30 days.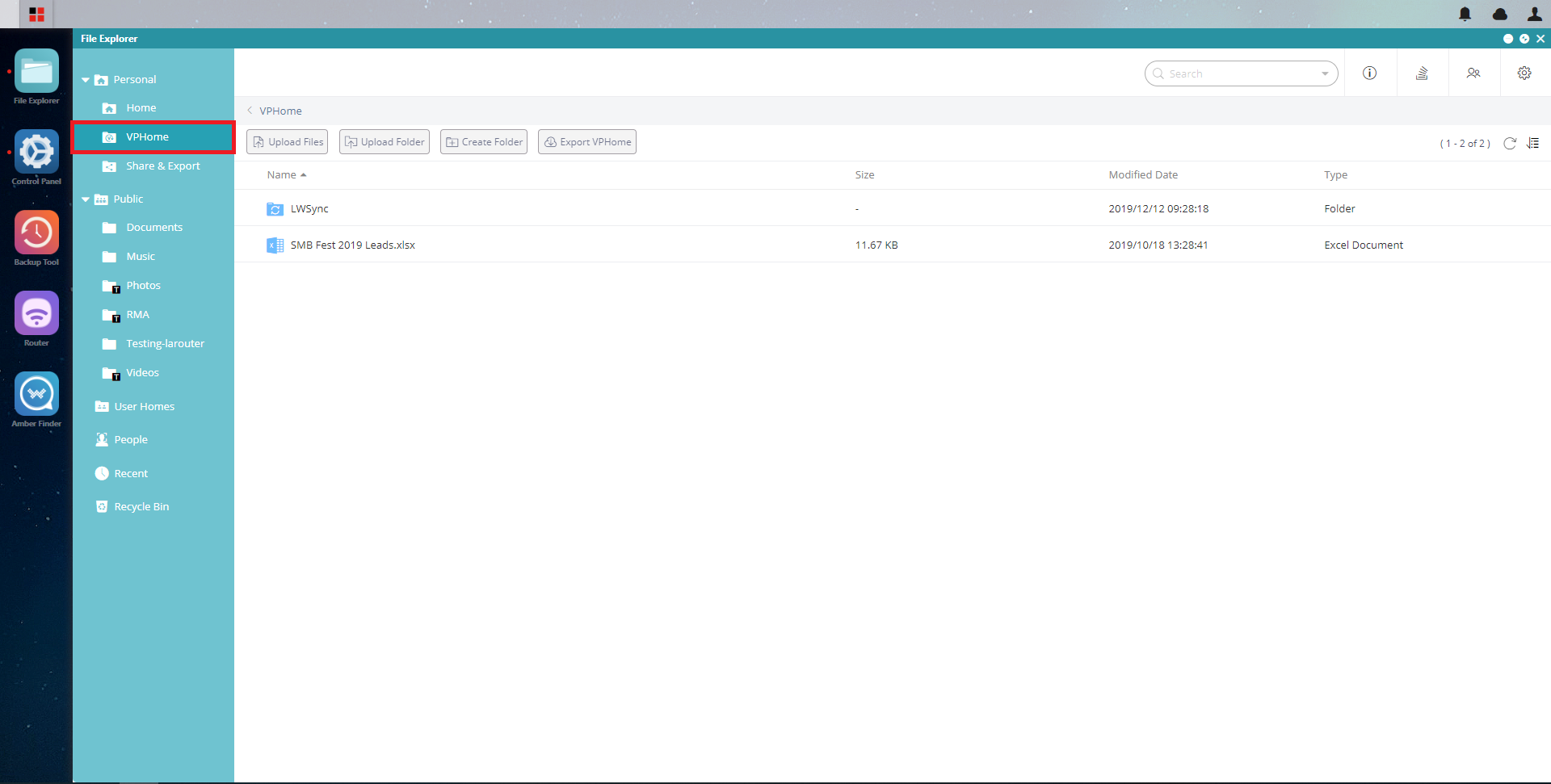 To go back to an older version of a file, right-click the document and go to Detail Info.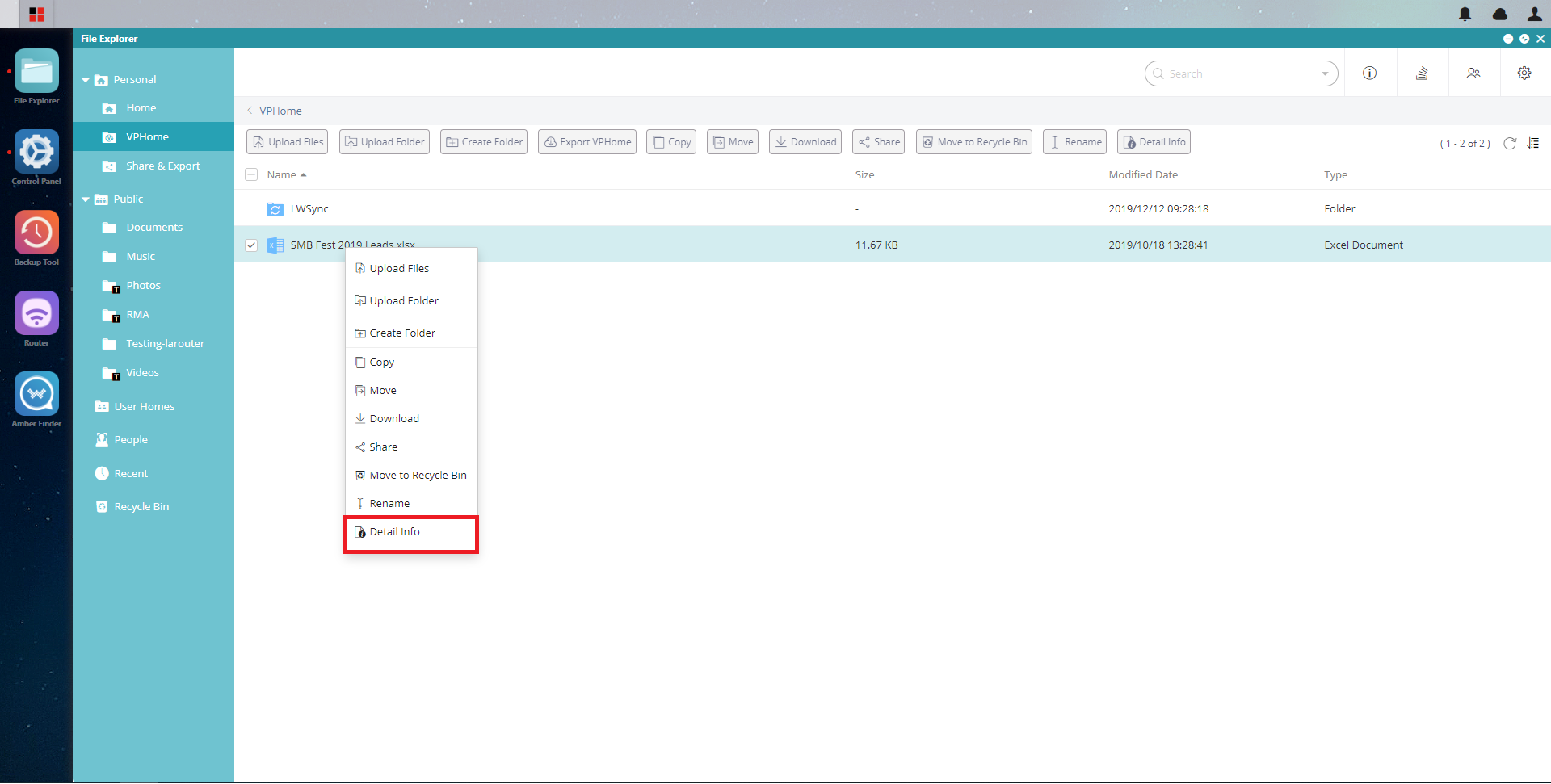 Click Version and select a version to Copy or Download.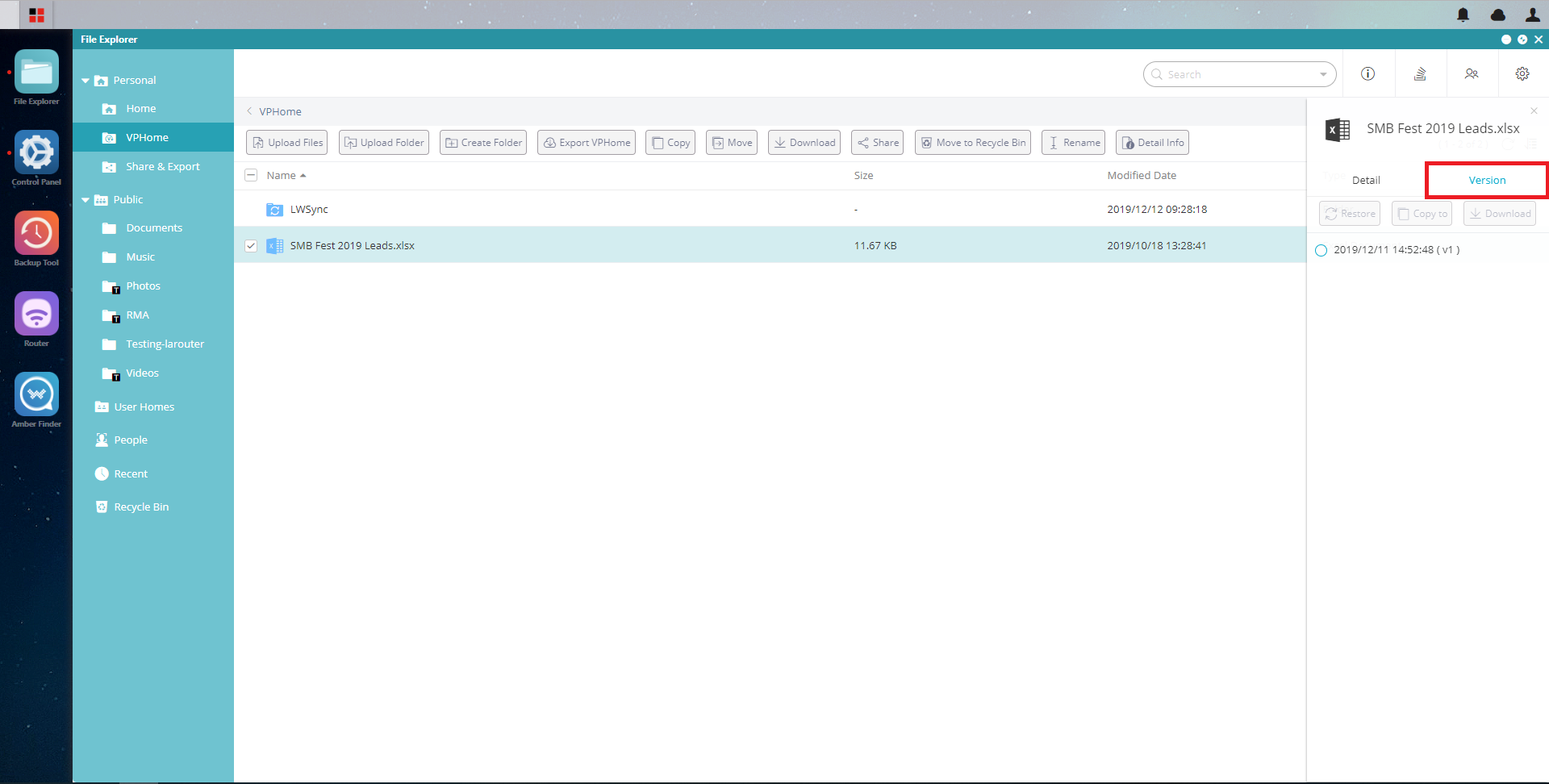 Note: Maximum number of versioning: unlimited (limited by the disk space) and Maximum days of version keeping: 30