How to Reset the Admin Account Password
1. If you fail to log in to the admin account three times in succession, you will be prompted with a password reset page. Enter the email address associated with the admin account and click Send.
Note: You will need a USB drive in order to perform the password reset. We support following formats: NTFS, FAT32, and exFAT.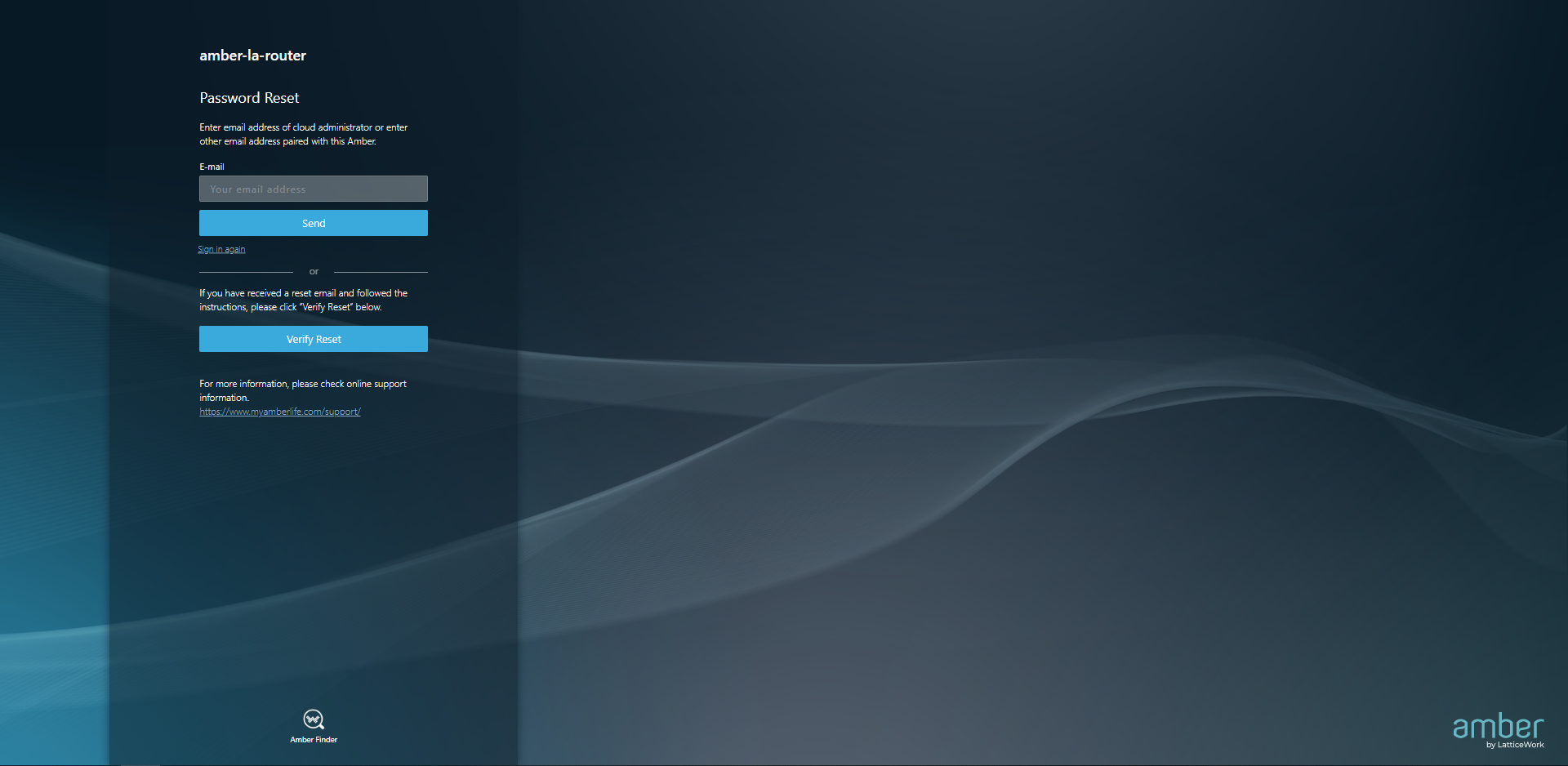 2. The password reset will need to be completed within one hour.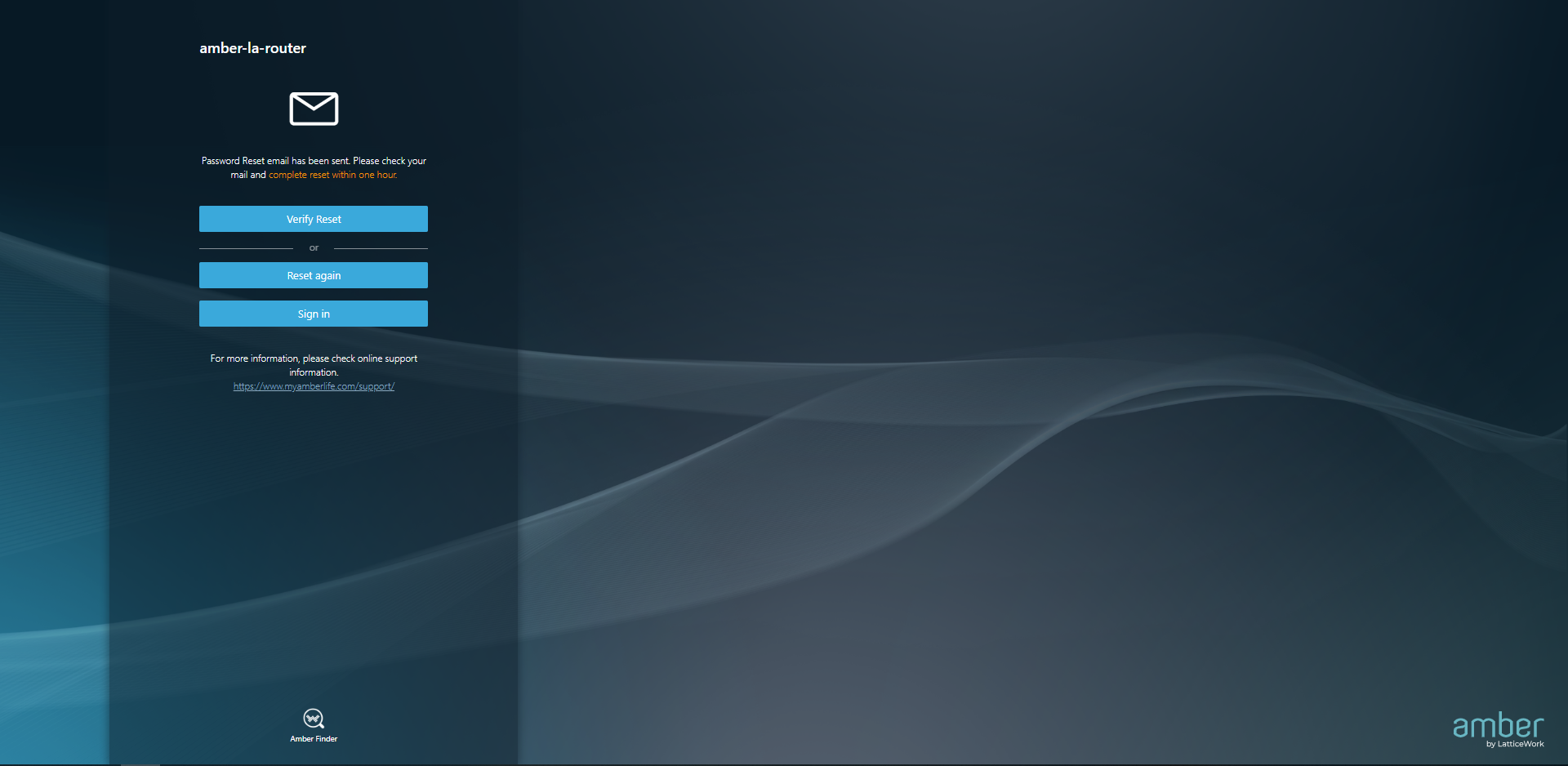 3. Copy the "resetkey" and "latticework.key" files attached to the email to a USB drive. Insert the USB drive into a USB drive on Amber. Click Verify Reset on the login page. You will hear a beep when the reset is finished. The password will return to the default password "admin1234". Please change the password to ensure your data's safety.