How do I cast media from my Amber X to a screen?
Amber X can cast its media content to a TV directly if the TV supports the DLNA protocol. However, not all TV support the DLNA protocol properly. Also, not all media content can be played by the TV (varies from TV to TV).
Amber X comes with one HDMI port. With the HDMI port, Amber X can display any content onto the connected TV as long as the content itself is supported by Amber X. This type of connection will be the easiest to use.
If you want to connect to a TV via DLNA network protocol, just give it a try to see which content can be played.
How to cast:
You can cast media content by clicking on the "Cast" button. Your Amber iX app will prompt you to choose the TV/Chromecast device to cast to. If it cannot find any device but you are very sure that you have a connected device, please double check to make sure that your TV or Chromecast device is in the same local network as your Amber device.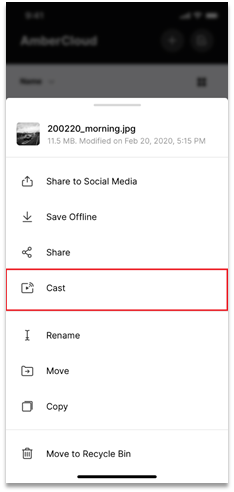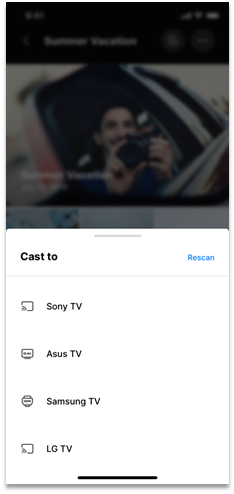 To manage a previously launched casting task, you can click on the "Cast" button at the upper right corner in the Amber page.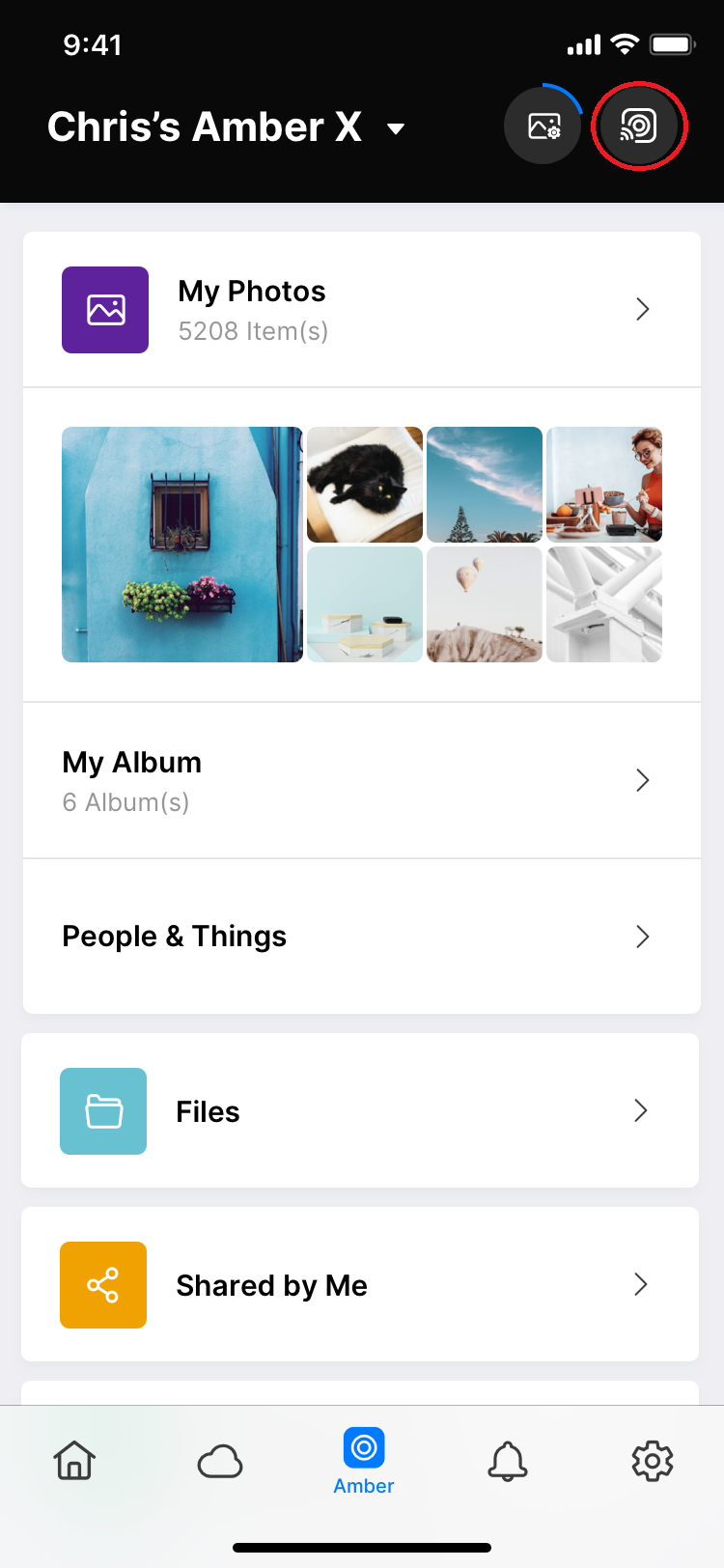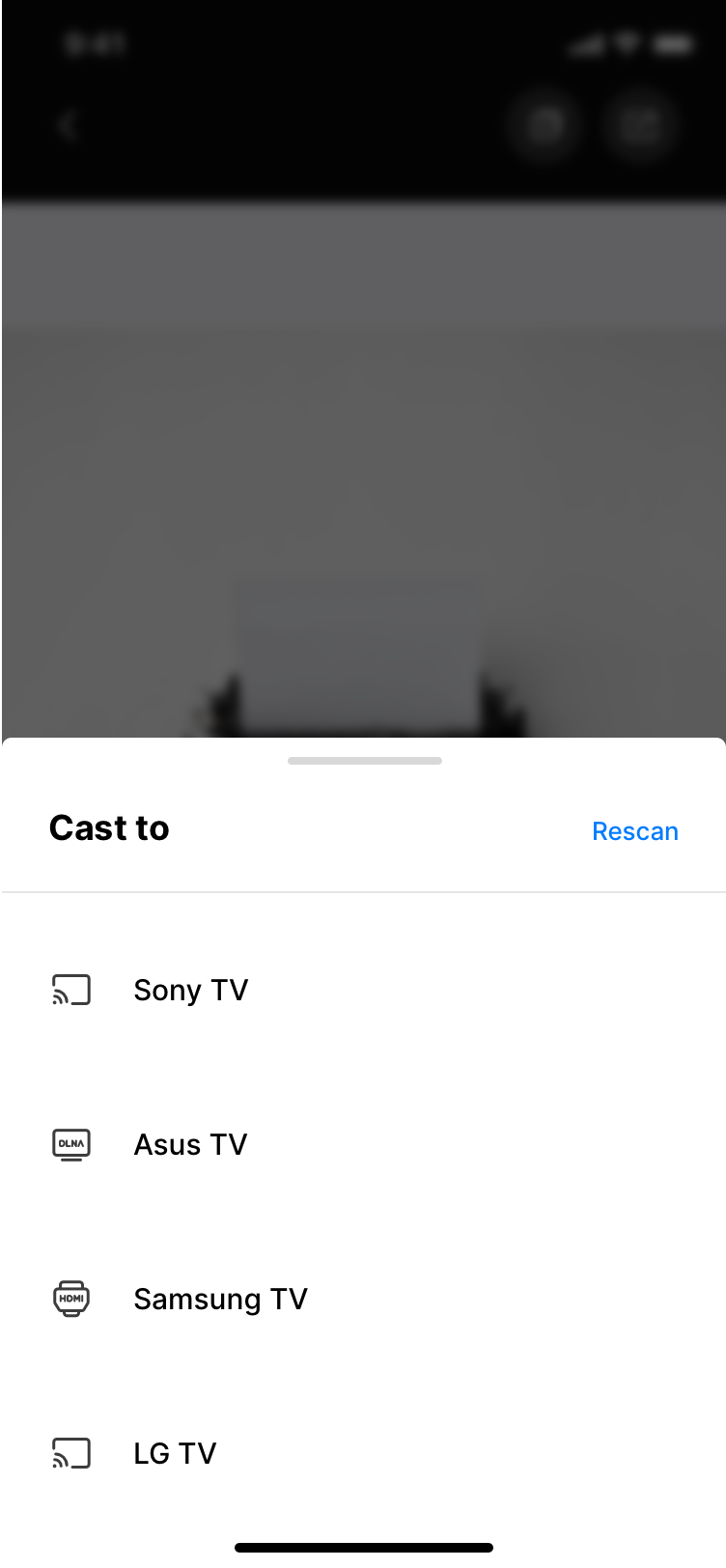 More features and enhanced UX related to casting are coming later.