How to un-register the external USB drive and switch to a new register external USB drive
1. Go to Control panel > External drive.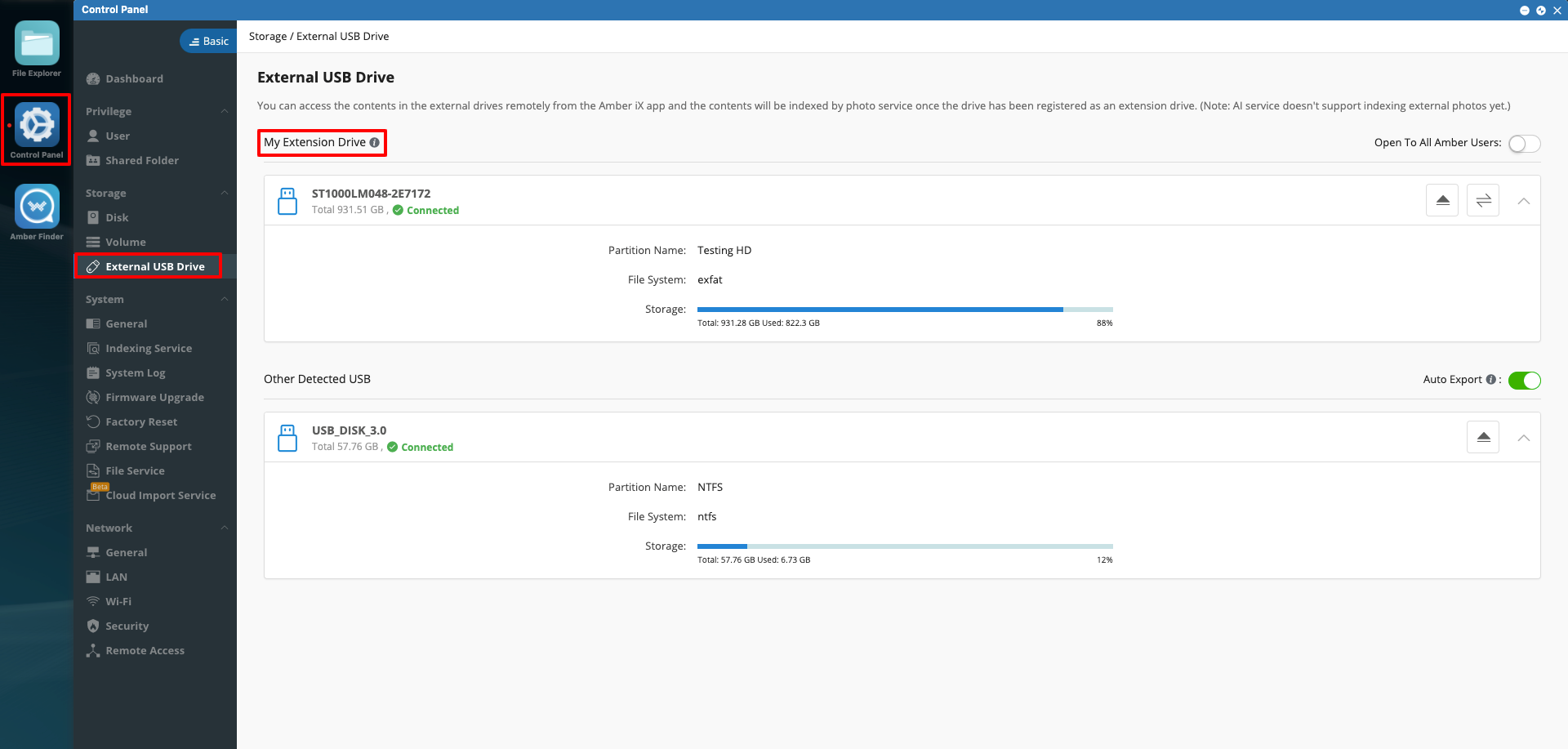 2. Go to drive swap button in My extension drive.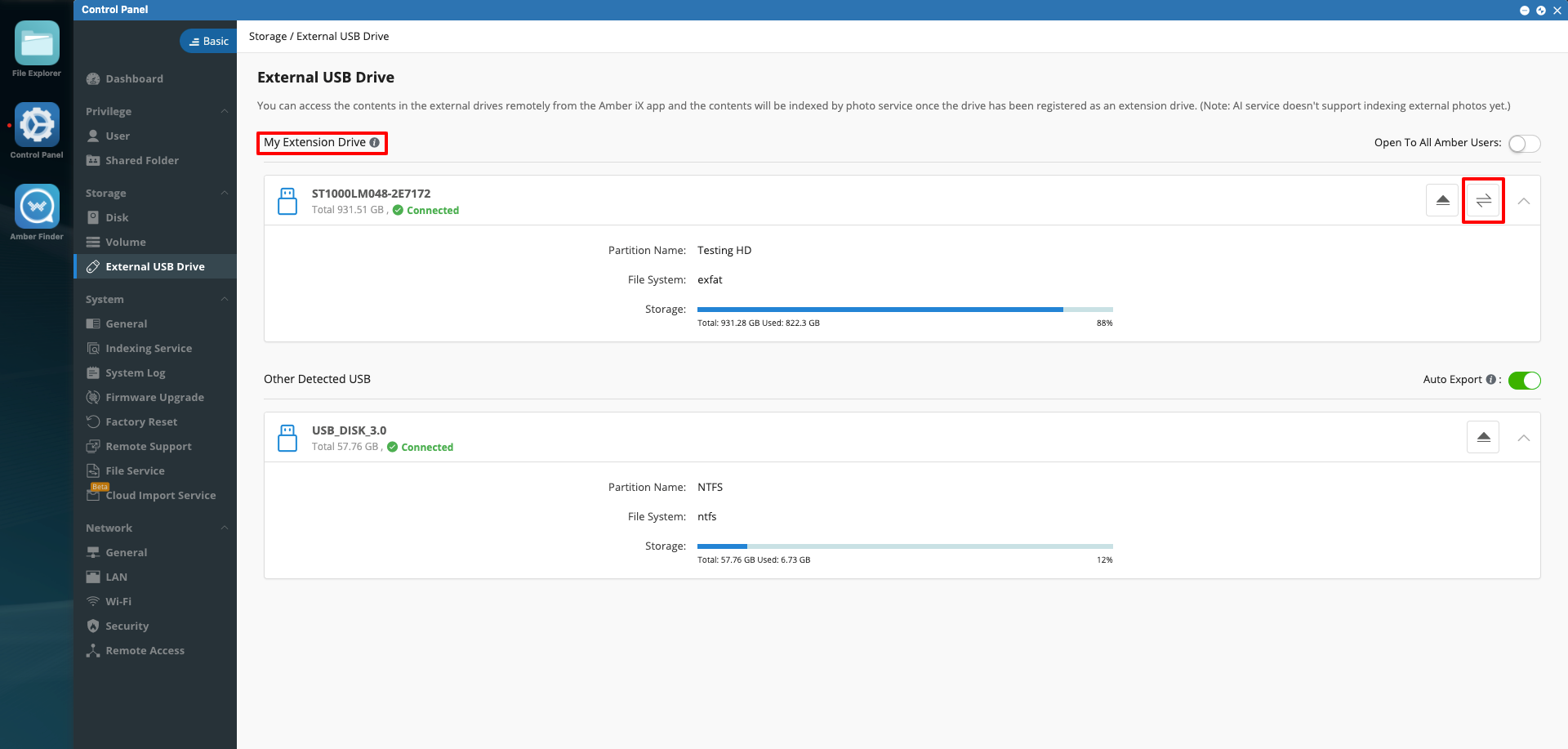 3. Select drive which you like to register as a primary drive.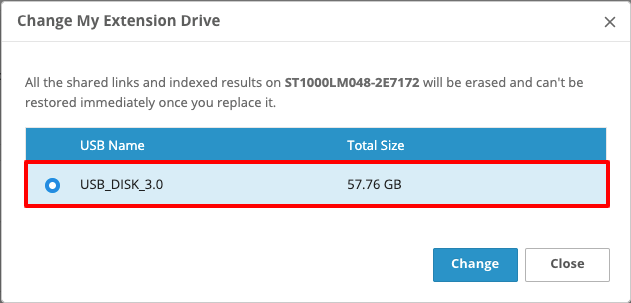 4. Click on replace.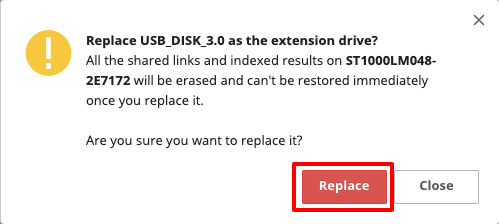 5. Then your secondary drive is registered as a primary drive.