How do I share an Album from the Mobile iX App?
1.) Navigate to the Amber section of the Amber iX app.
2.) Tap on My Albums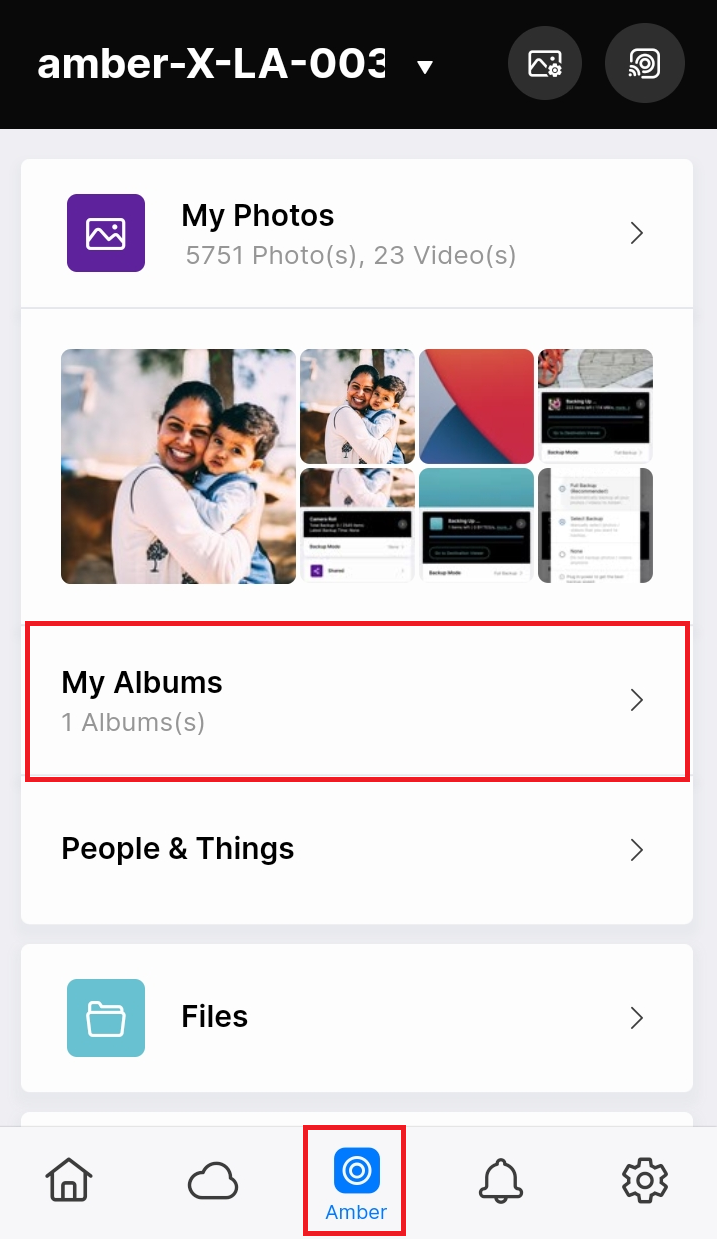 3.) Select the Album you want to share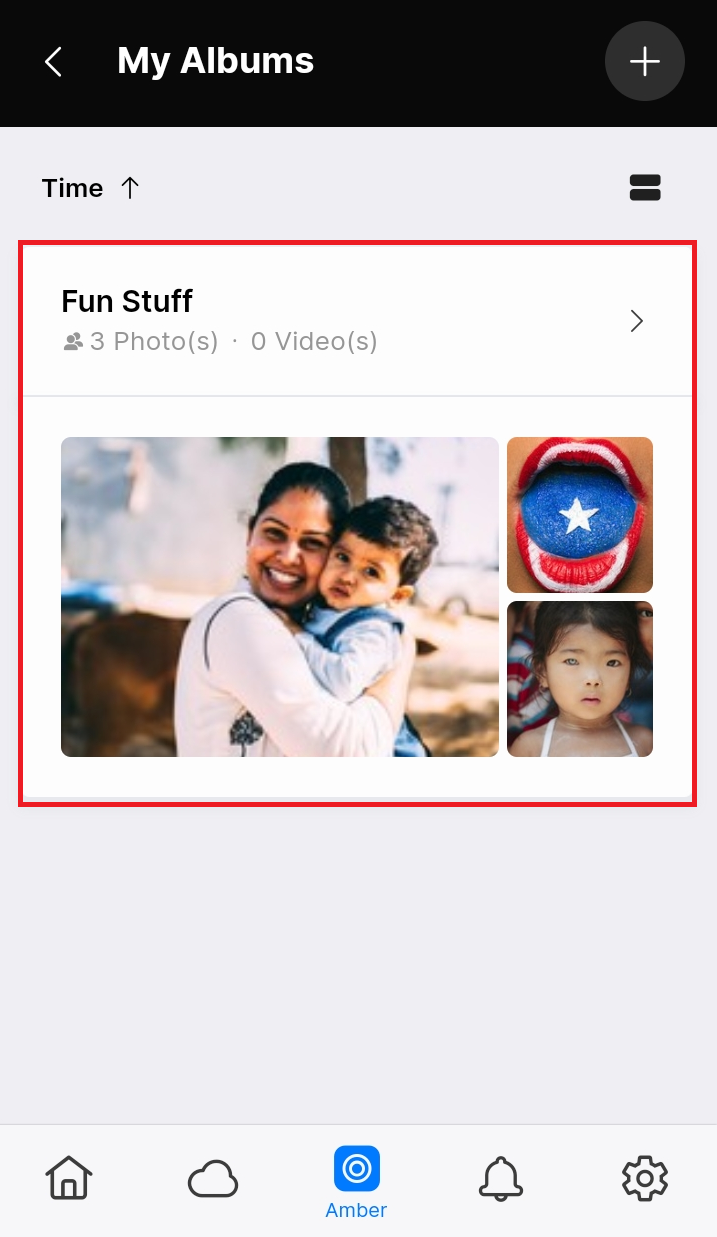 4.) Tap on the 3 Dots on the upper right hand corner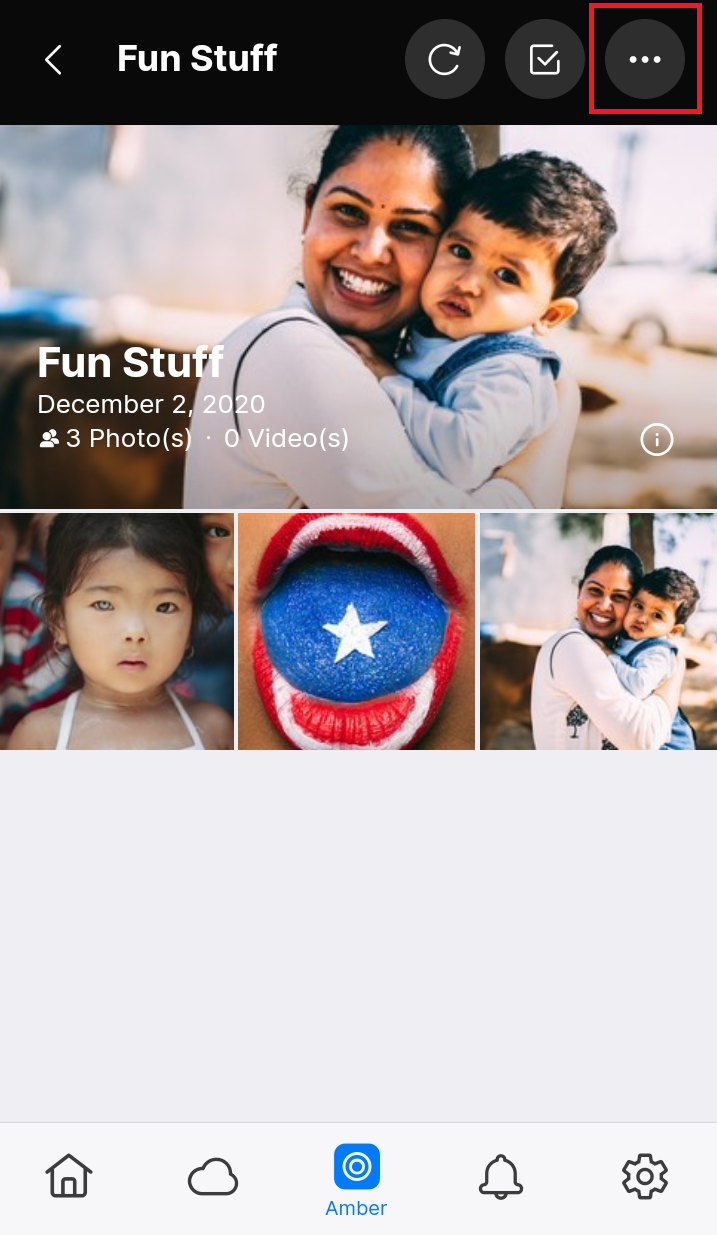 5.) Tap on Edit Share Info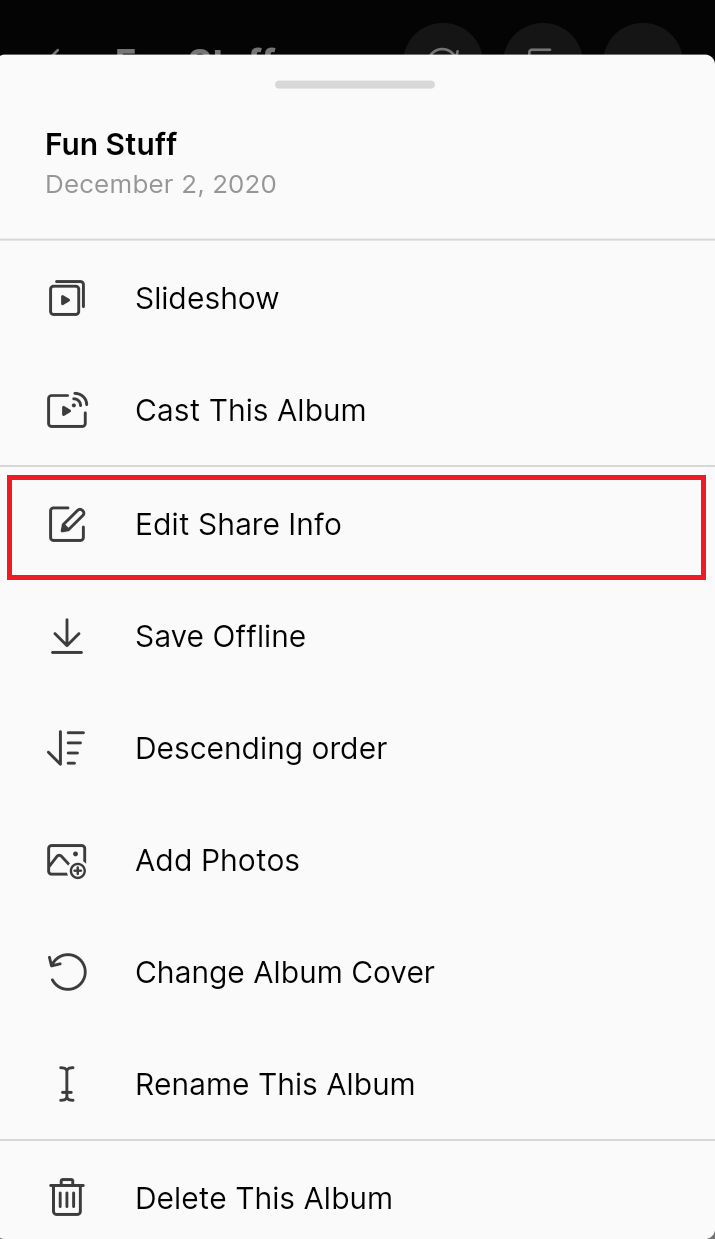 6.) Enter in the email(s) of the people with whom you would like to share your Album with and tap Share.