How to share from external storage
You can share items from your external storage provided that it is your My Extension Drive. This is your first external storage plugged in the USB port on your Amber.
Note: It must be in a supported format. For a list of compatible formats, please check this ARTICLE.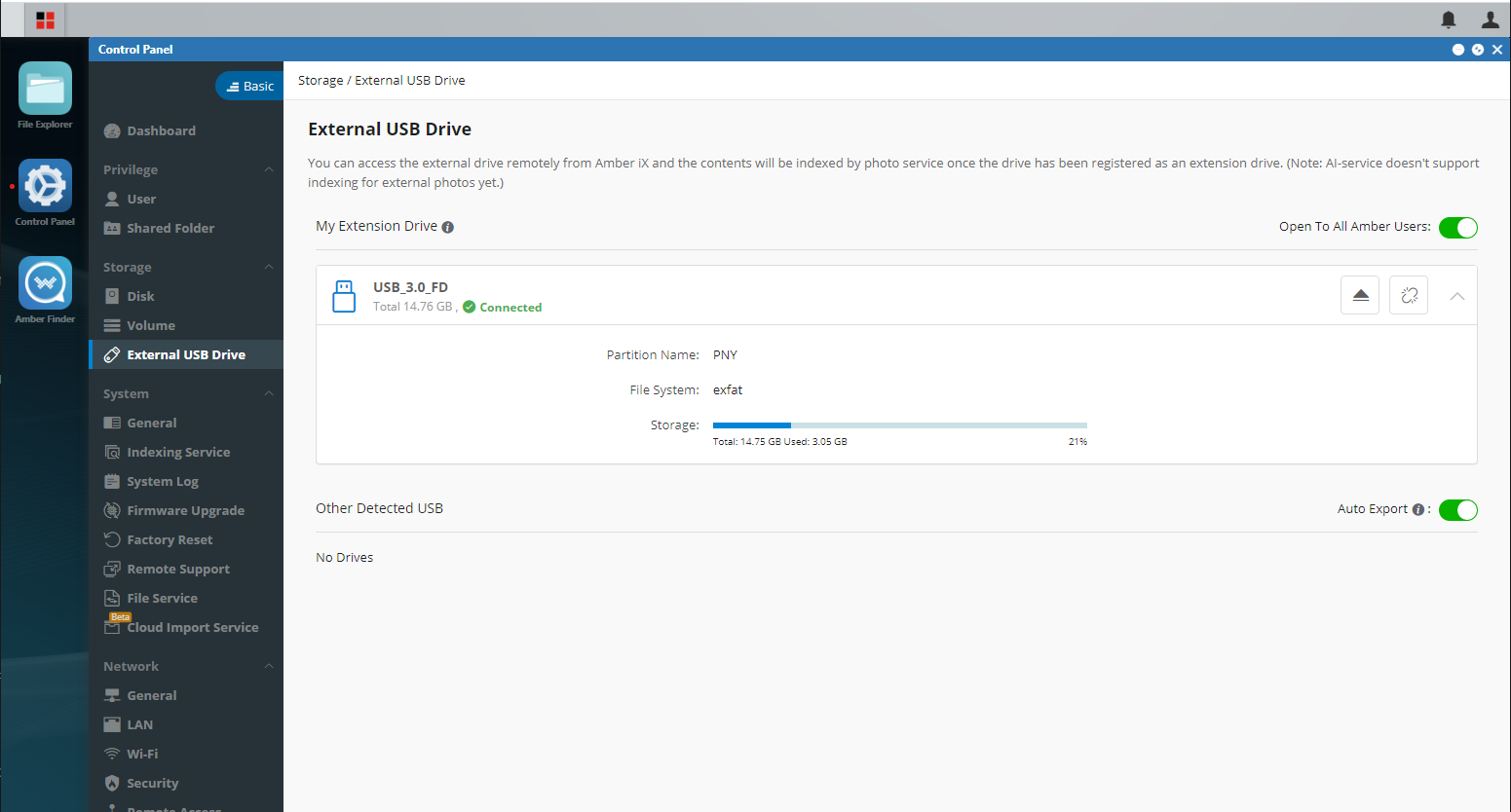 If you would like to enable access to all local users on your Amber X, please toggle Open To All Amber Users switch.
Note: Enabling access to all local Amber users will allow grant access to that external drive for the users.
Sharing
Mobile App: If you want to share from your external storage, please navigate to your desired file(s)/folder(s). Choose Share, and toggle the type of the permissions the end user can have on the selected file(s) under Viewer option.