How can I upload files from my Android device to Amber X using SMB?
In this example, we are using a 3rd party app called Cx File Explorer.
NOTE: You can transfer data from your Android device to Amber X from within the Amber iX app. This ARTICLE will walk you through on how to do that.
1.) Open the Cx File Explorer App
2.) Tap Network
3.) Tap New Location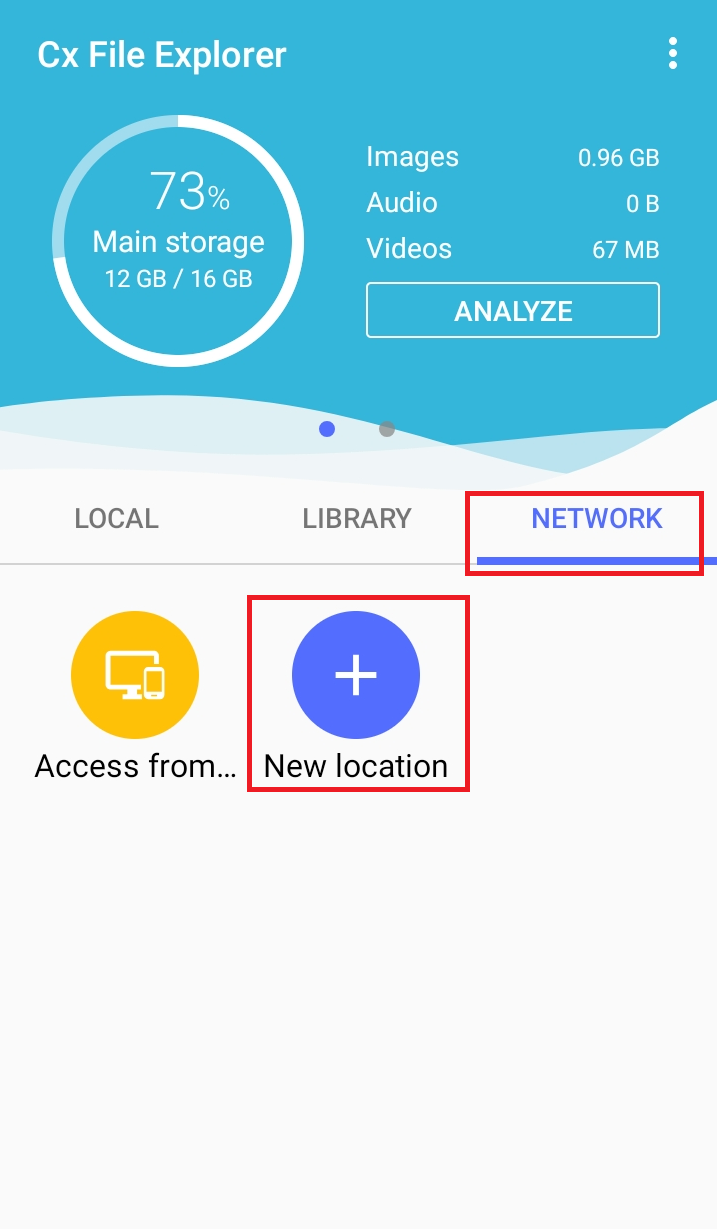 4.) Tap Remote
5.) Tap SMB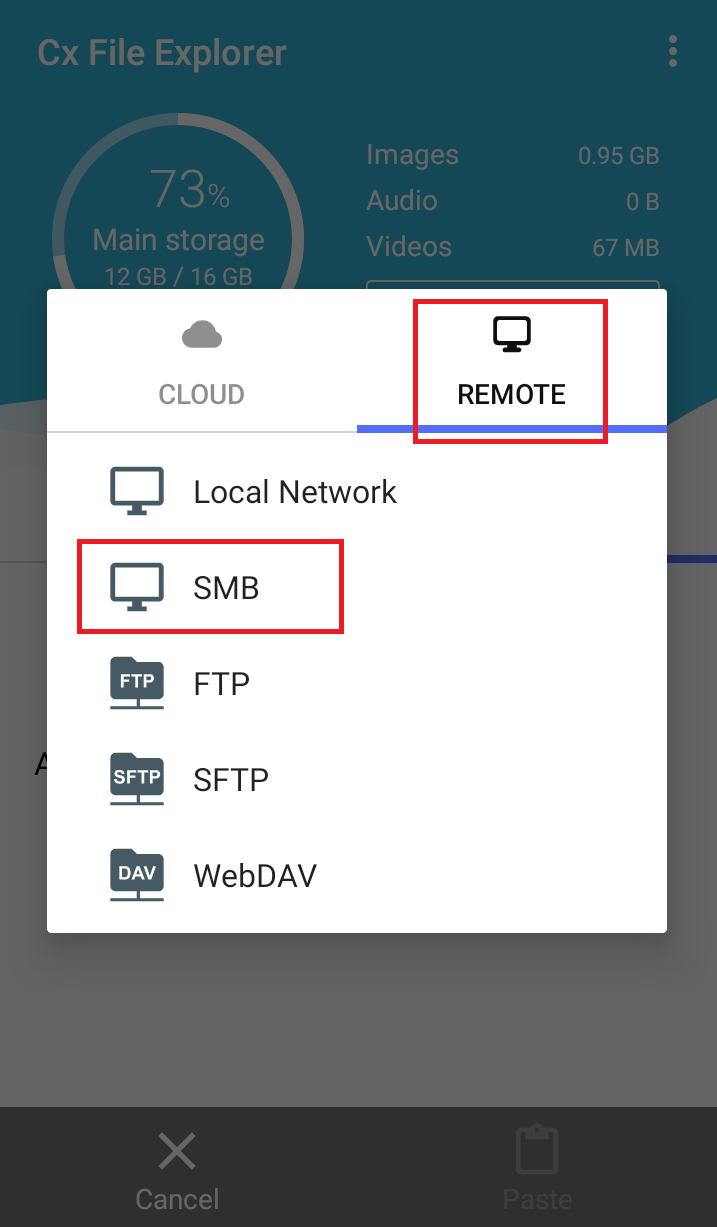 6.) Enter your Amber X's IP address (usually is 192.168.29.xxx)
7.) Enter your credentials (the ones used to log in to Amber X OS). Tap OK.
NOTE: If you are unable to login with your Amber X OS credentials, try using 'admin' as the username and your Amber X OS password.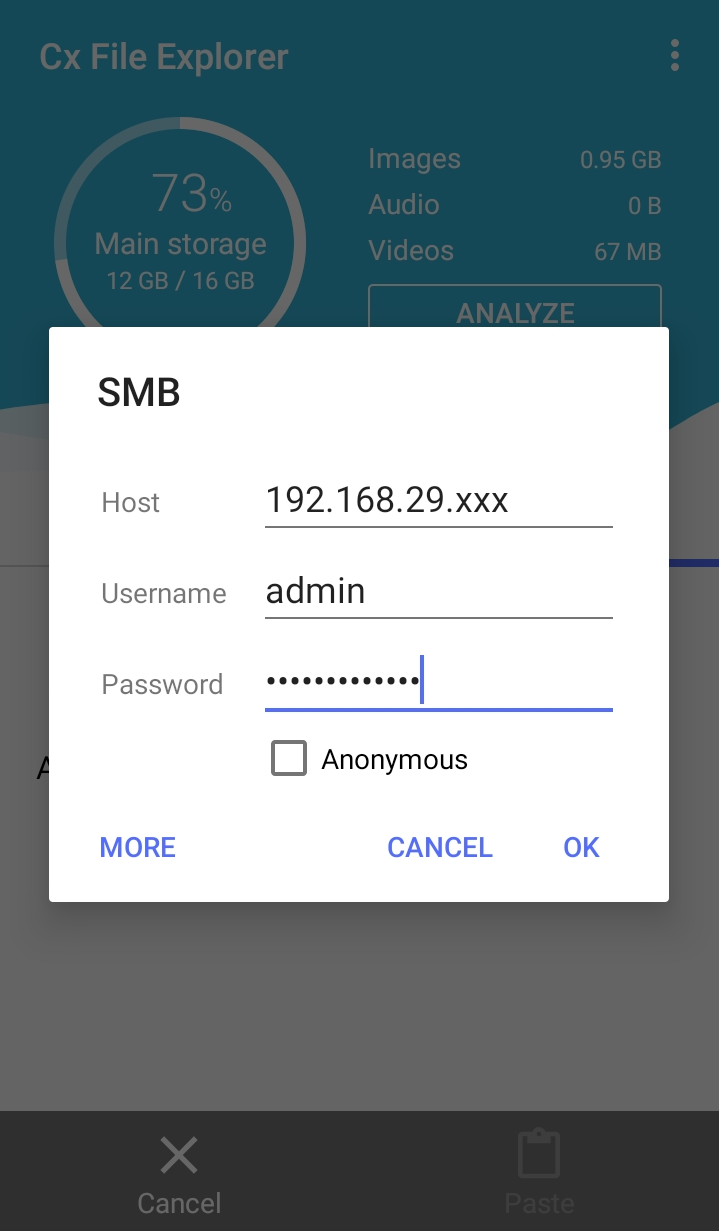 8.) Tap Local to access your Android device's local storage and navigate to your file location.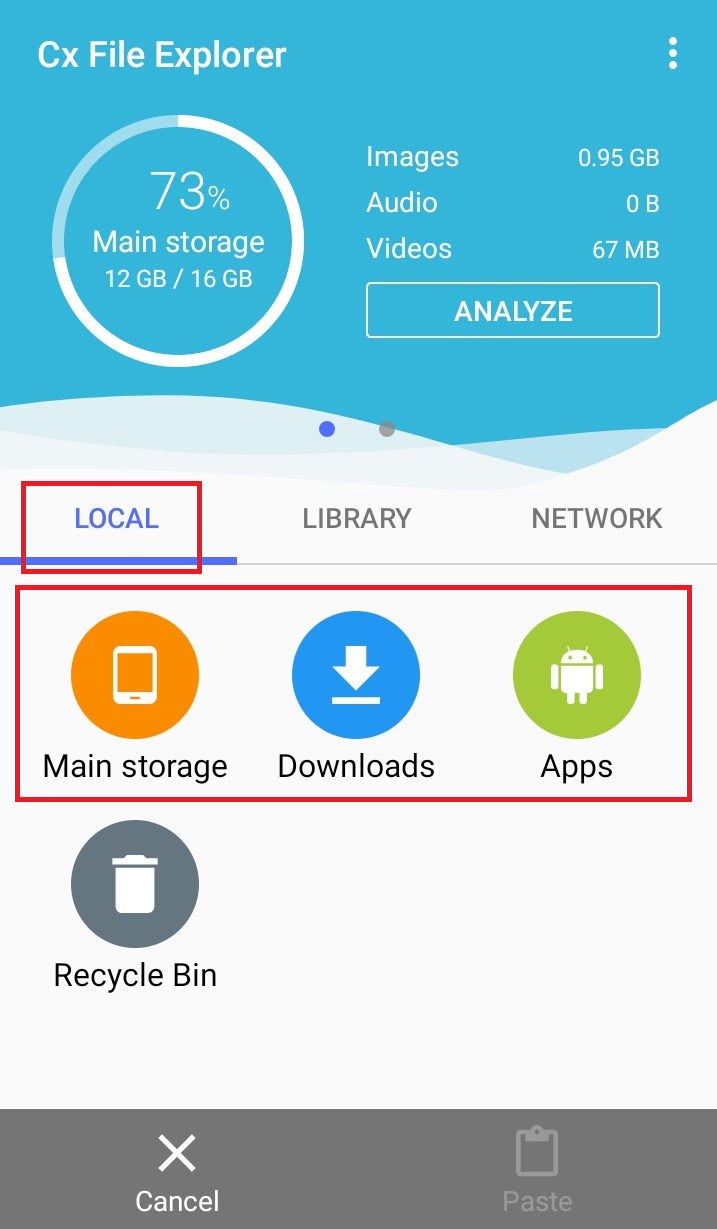 9.) Select the folder(s) and file(s) you wish to copy/move to your Amber X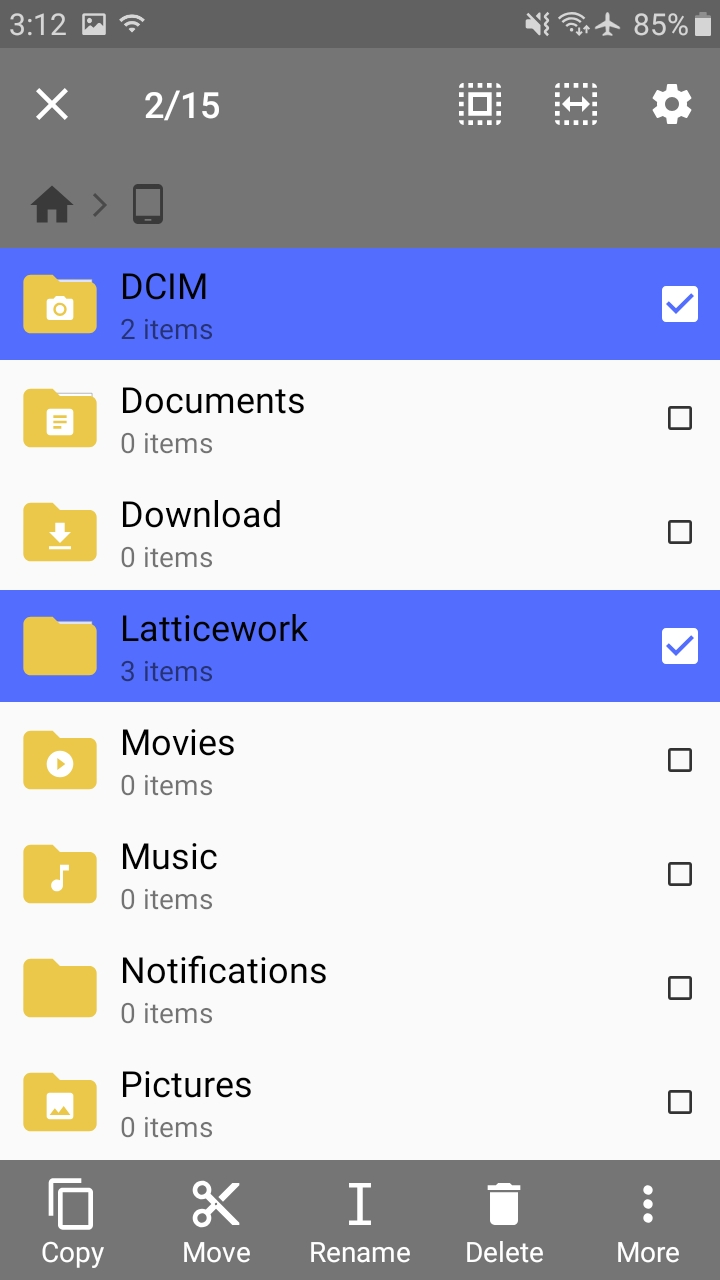 10.) Tap Main Storage at the top and select the folder listed under your Amber X's IP.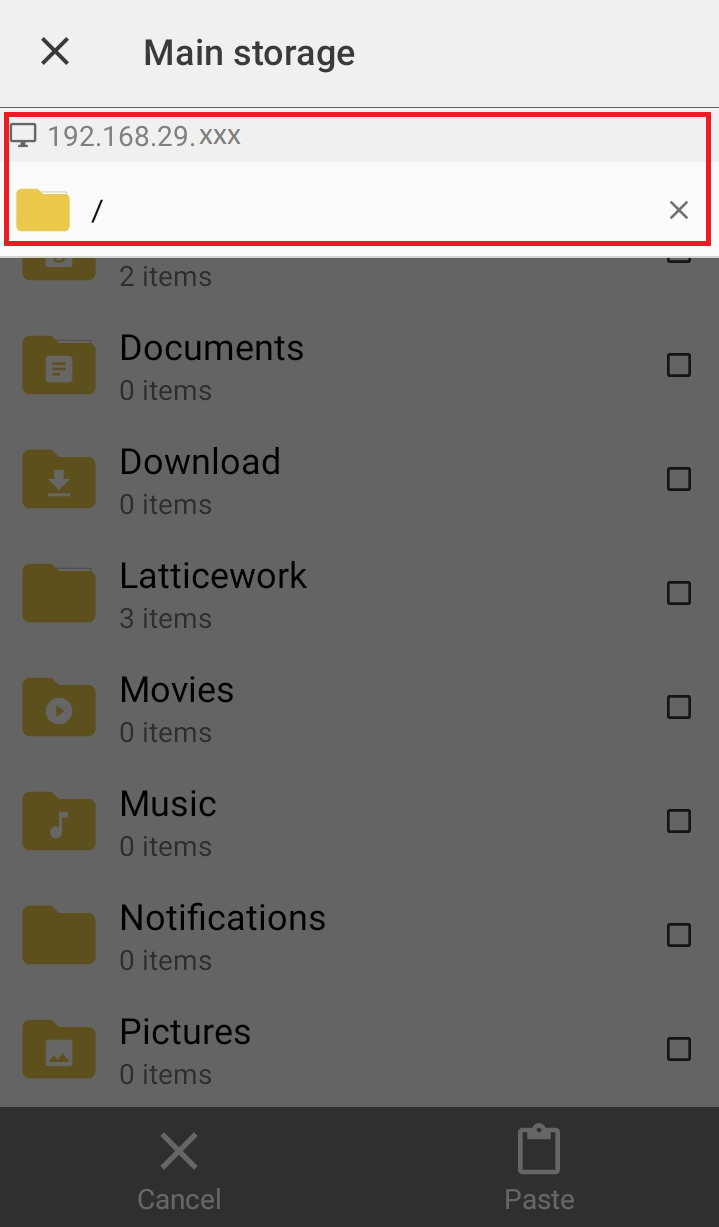 11.) Select your Destination folder in your Amber X and select Paste or Move (in this case, we are Copying from our Android device and pasting it into our Amber X)