How to map Amber X as a network drive in Windows 10 (File Service)?
Note: logging into Amber OS at least once is required before Amber can be connected via Samba.
Amber is designed to make storing and sharing files within your local network quick and simple, allowing you to directly access folders and files on Amber without going through the hassle of logging into Web GUI every time. For example, you'll be able to explore files on Amber with Windows File Explorer just like other network devices making moving files around very simple.
Note: When Amber X is low on 8% of the free storage space. To protect critical system services, we stopped file uploading, also turn Samba, AFP, FTPS to read-only mode. Those services will be available again when there is more than 10% storage released.
Also, you may need to wait a few minutes after reboot to allow the network drive to be available. It will re-connect.
1. Open File Explorer and input "\\[ambername]" in the address bar (ex. \\amber-df9cuzew6) and hit enter. The username will be admin and the password is your AmberCloud ID password.
If you do not know your Amber X's name or need to enable File Service, follow the example HERE.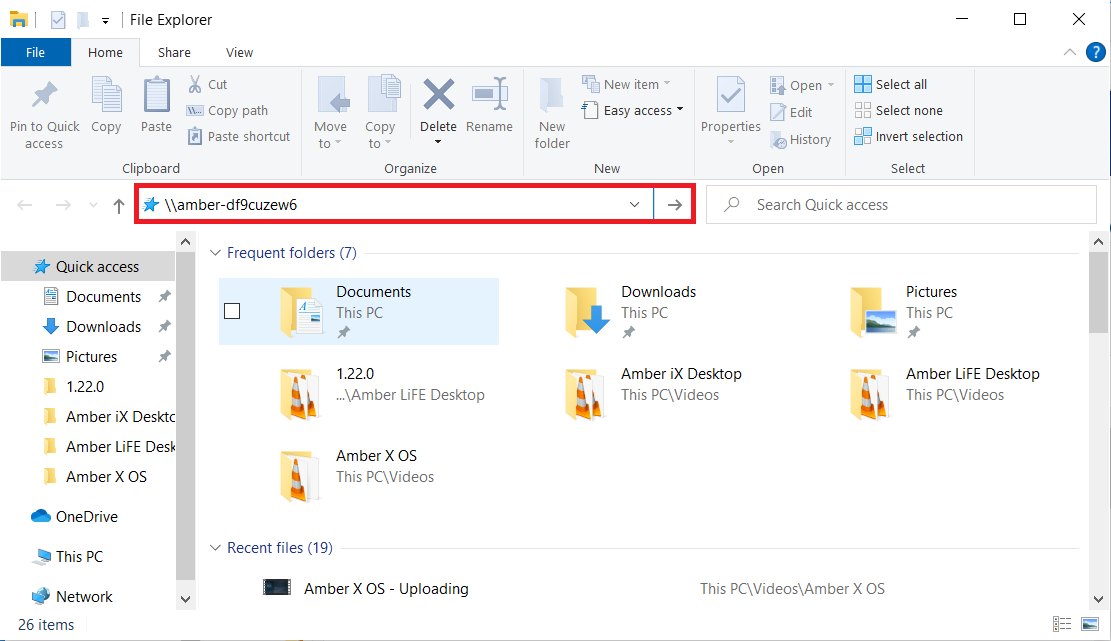 2. Pin to Quick access for easy access.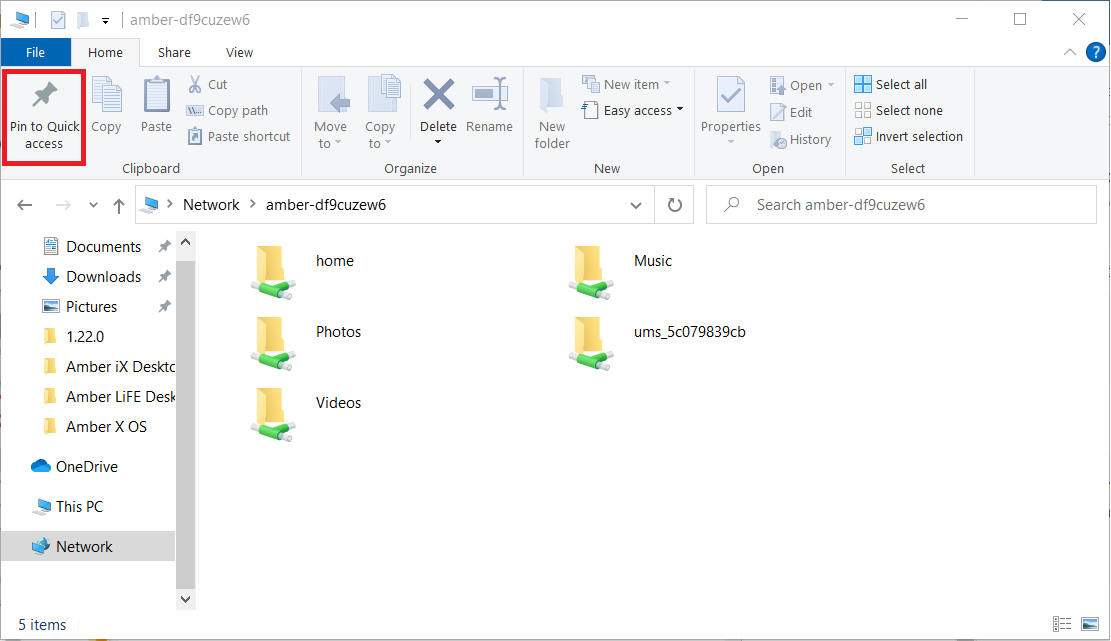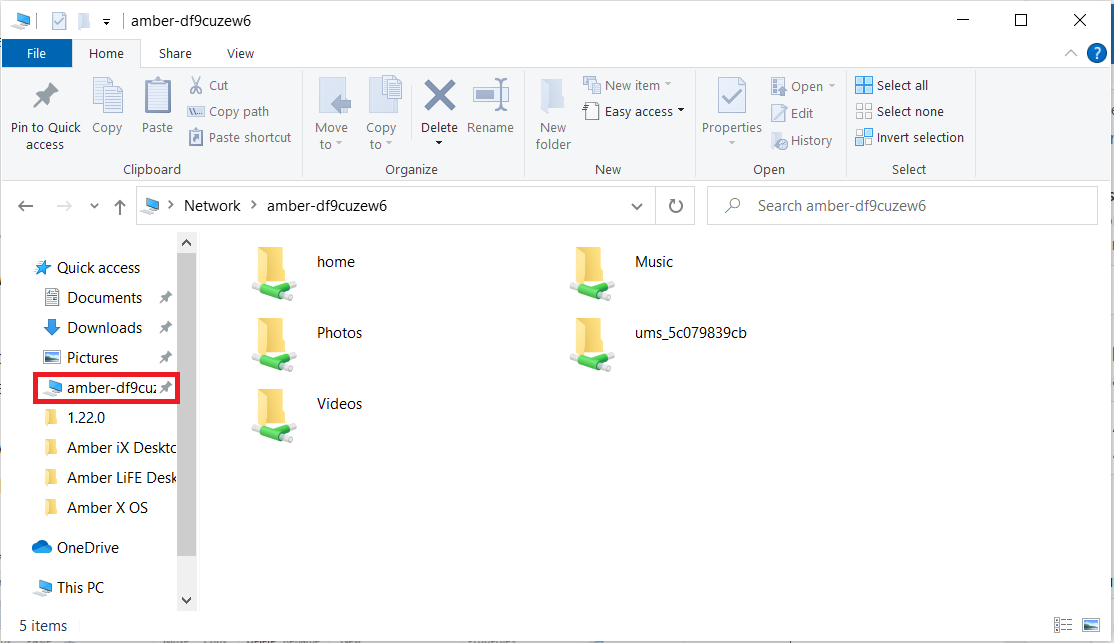 Note: If you are unable to connect to your Amber X by using the Amber X Name, please use your Amber X's IP address instead.