How to send logs from Amber iX Mobile app?
This Help Center article will help you download the logs from your mobile phone and will allow Amber engineers to troubleshoot the issue you have encountered (app 0.6.3 and newer).
Please provide Amber Support agents your AmberCloud email address first. You will receive a notification similar to the screenshot below.
Please enter your verification code and click Verify.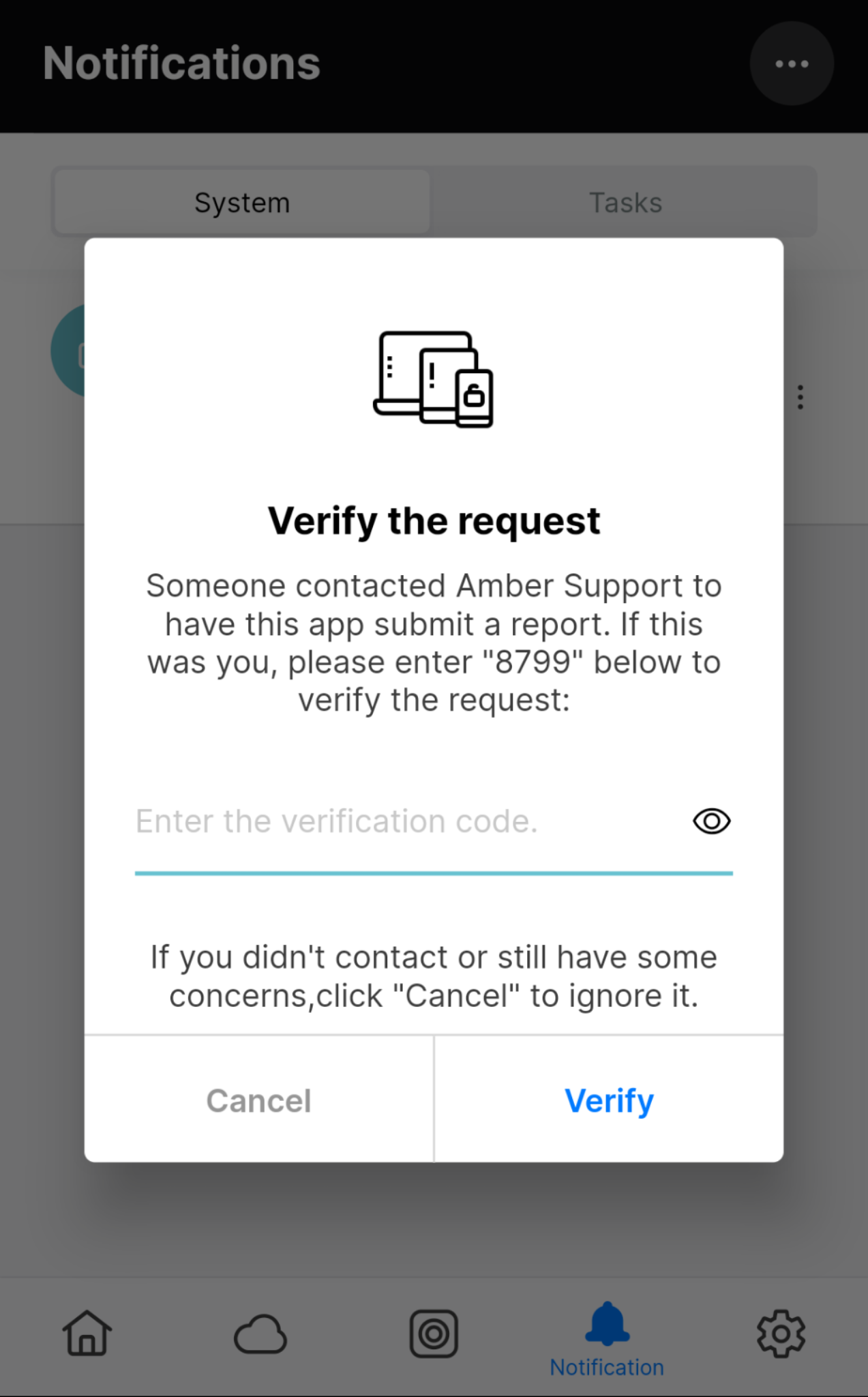 You will see a pop-up after you submit logs successfully.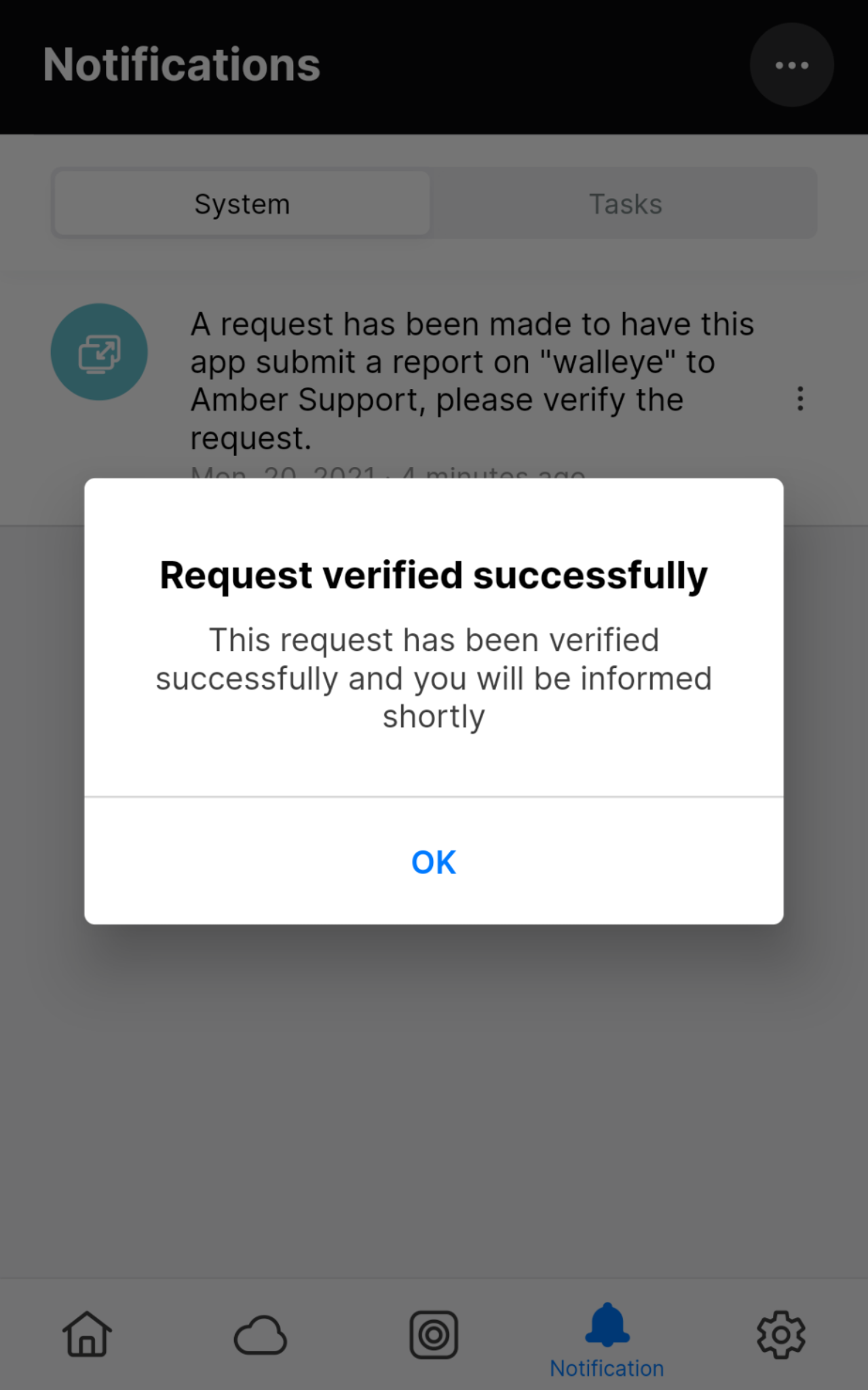 You can view the notifications in the Notifications tab.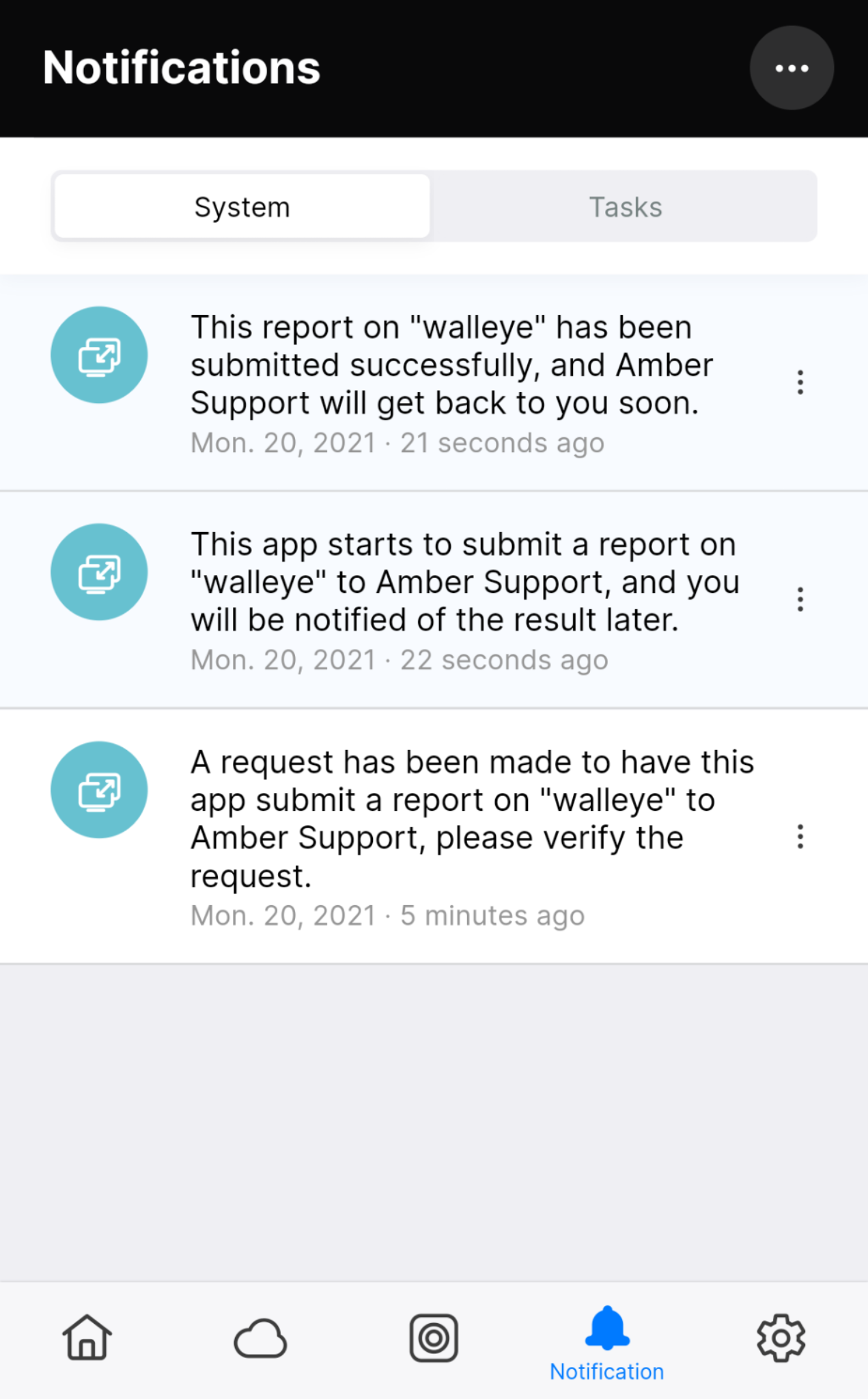 Also, please send the App ID on your mobile app (Settings > General > App Info). Copy the App ID and send it to Amber Support.