Note: You must be physically near your Amber to invite a new user and your AmberCloud account must be the owner of the Amber.
1. Open the Amber iX app on your mobile device and navigate to Settings
2. Tap on the 3 dots on the Amber X you wish to share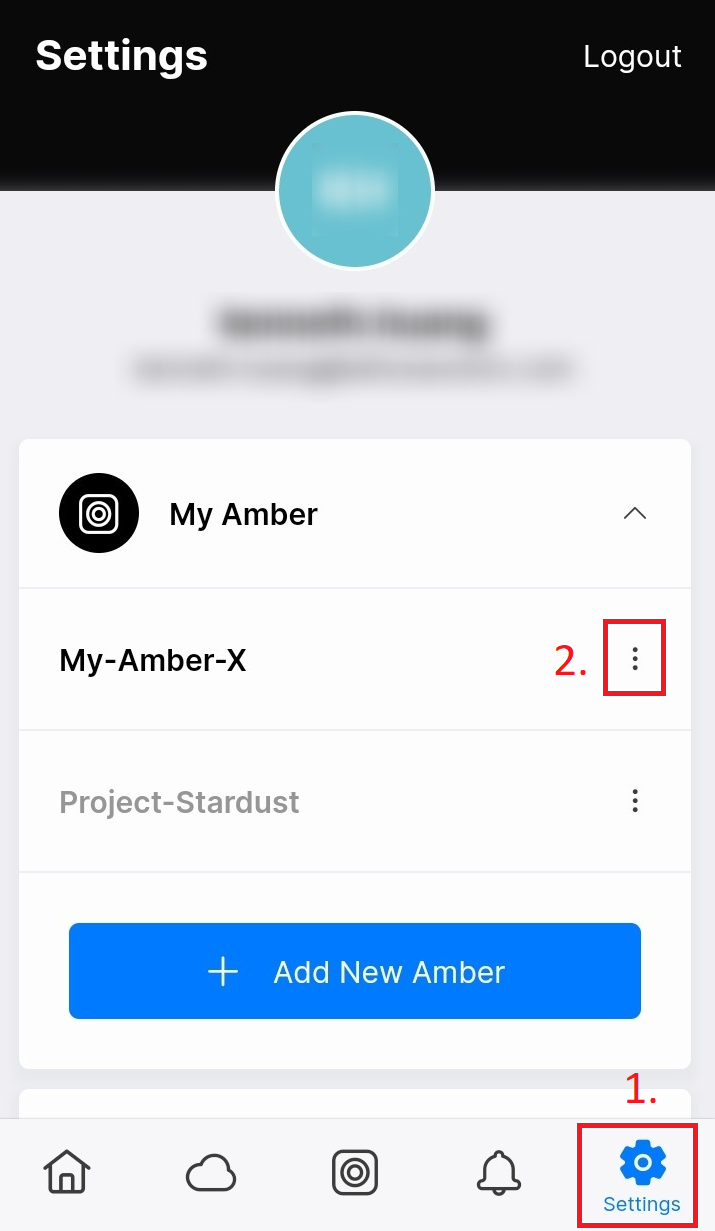 3. Tap Manage Your Amber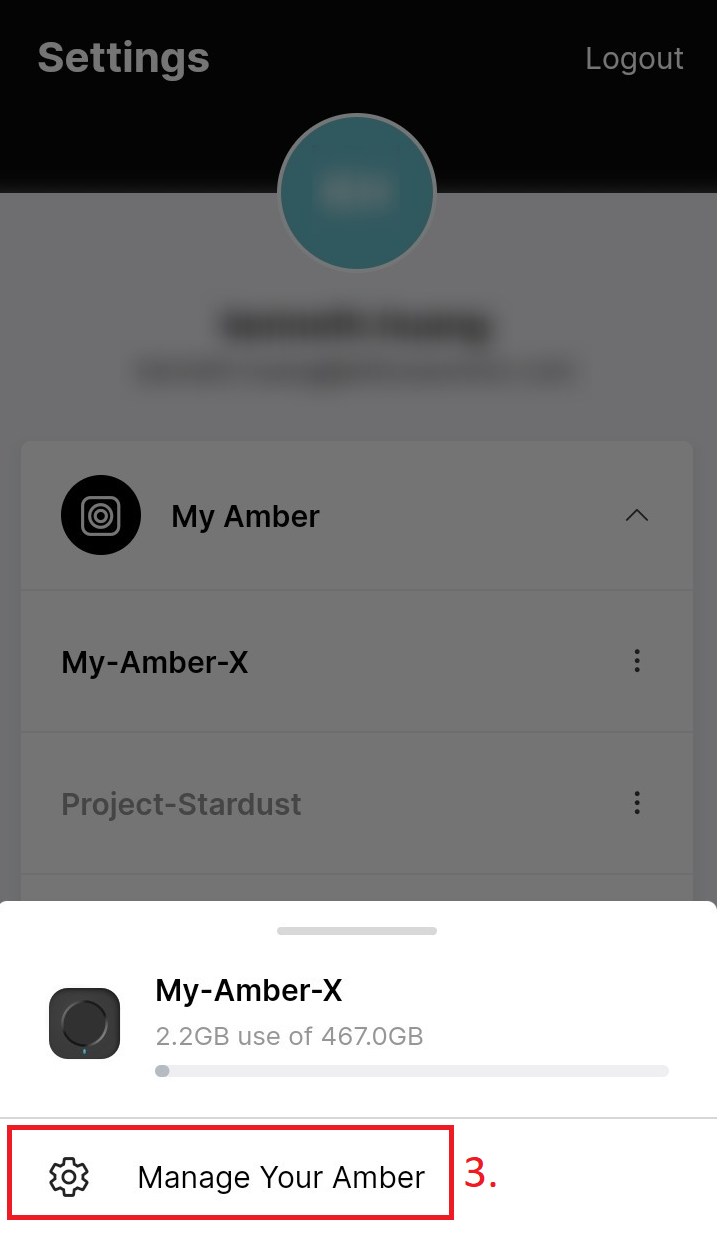 4. The Amber iX app will look for your Amber X device and will ask you to verify your AmberCloud account.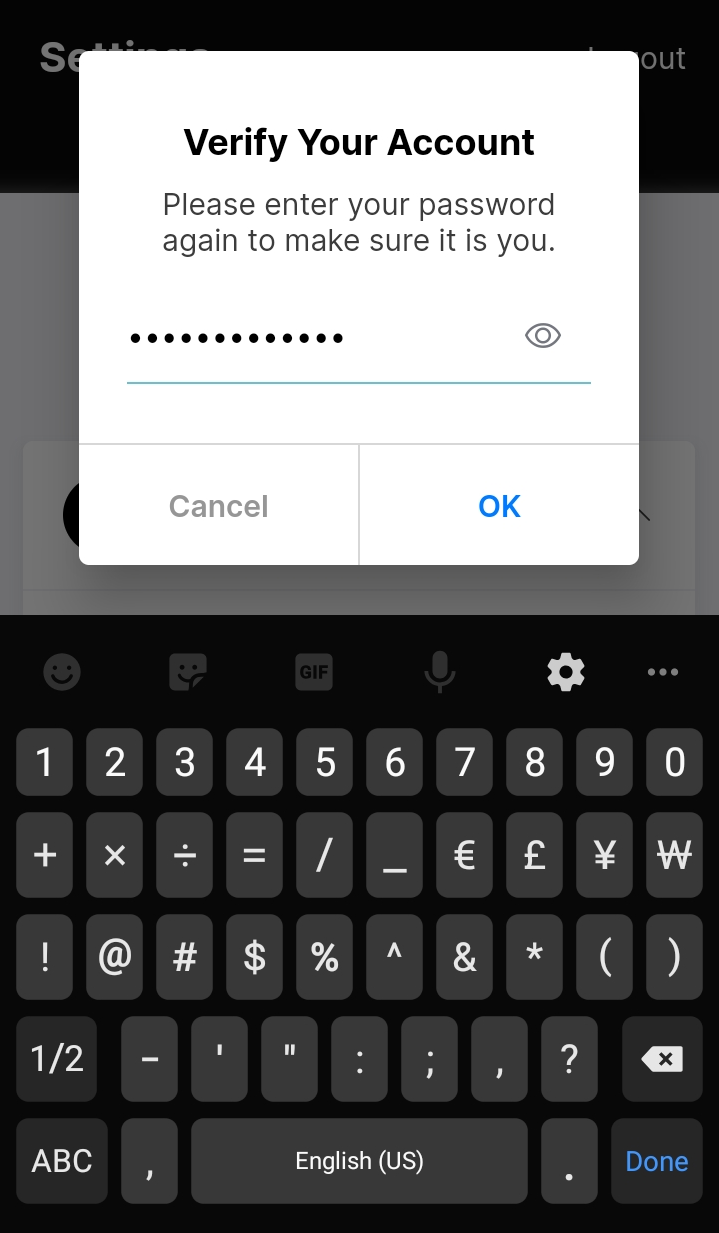 5. Tap Other Users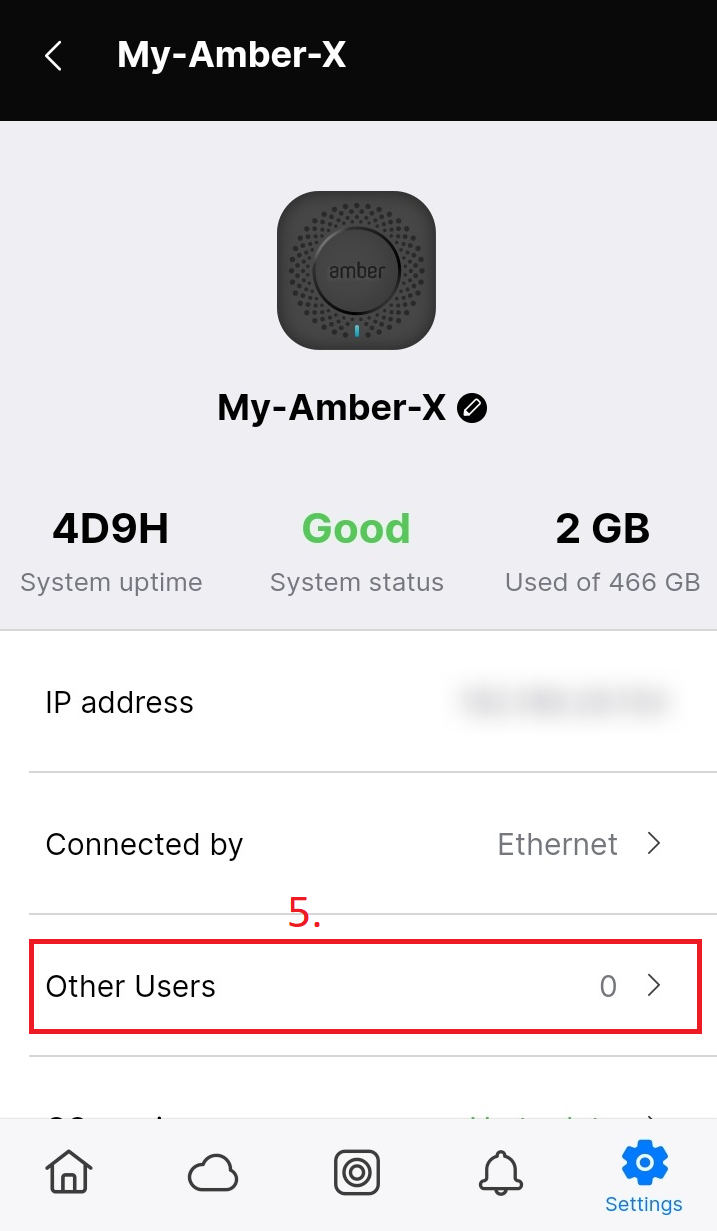 6. Tap the + icon at the top right or the Invite button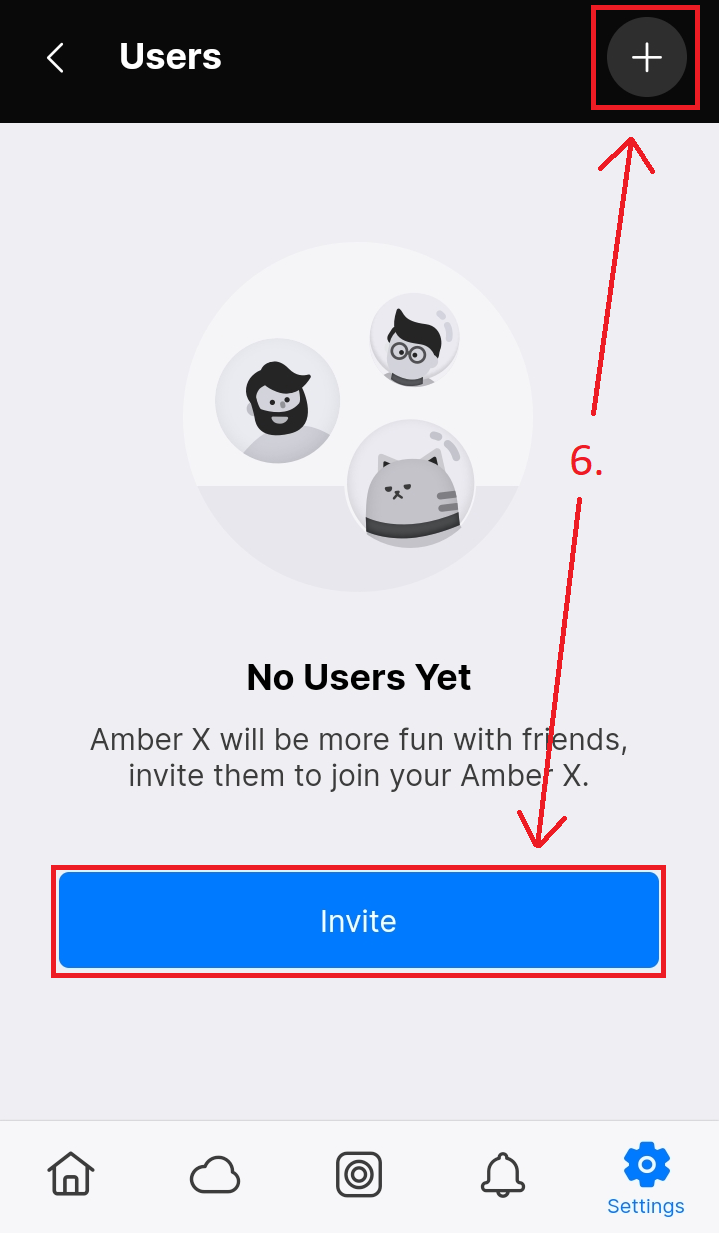 7. Type in the email address of the person you wish to invite and tap Send Invitation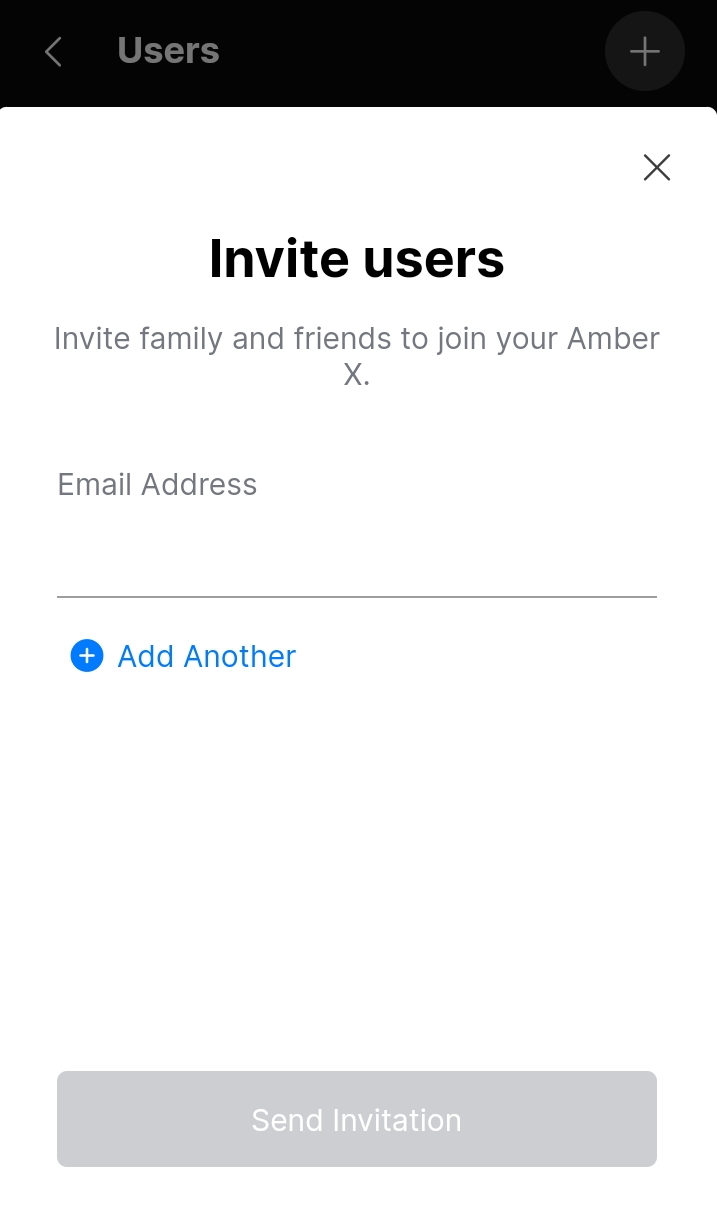 8. Your invite will receive an email asking them to accept the invite via their Amber iX app for mobile or desktop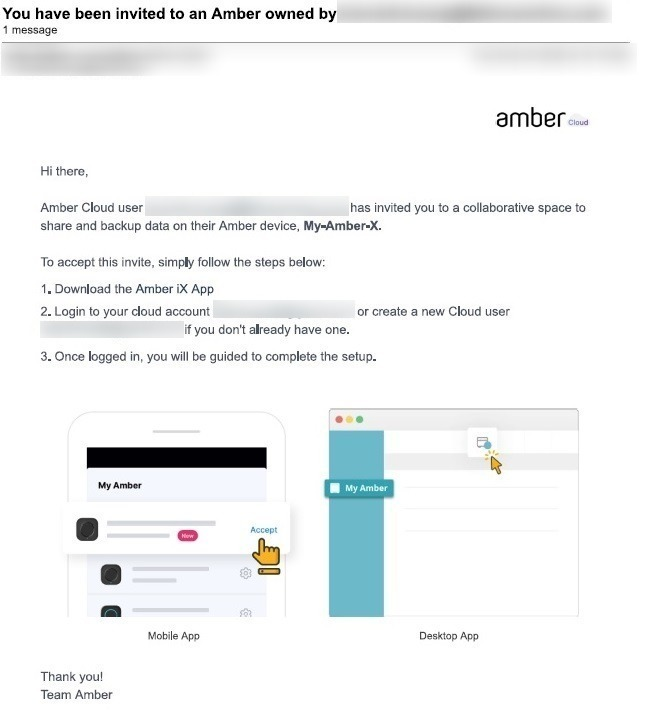 9. If your invite has not yet received an invite, you can resend an invitation by tapping the 3 dots next to their invite on your Amber iX app and tapping Resend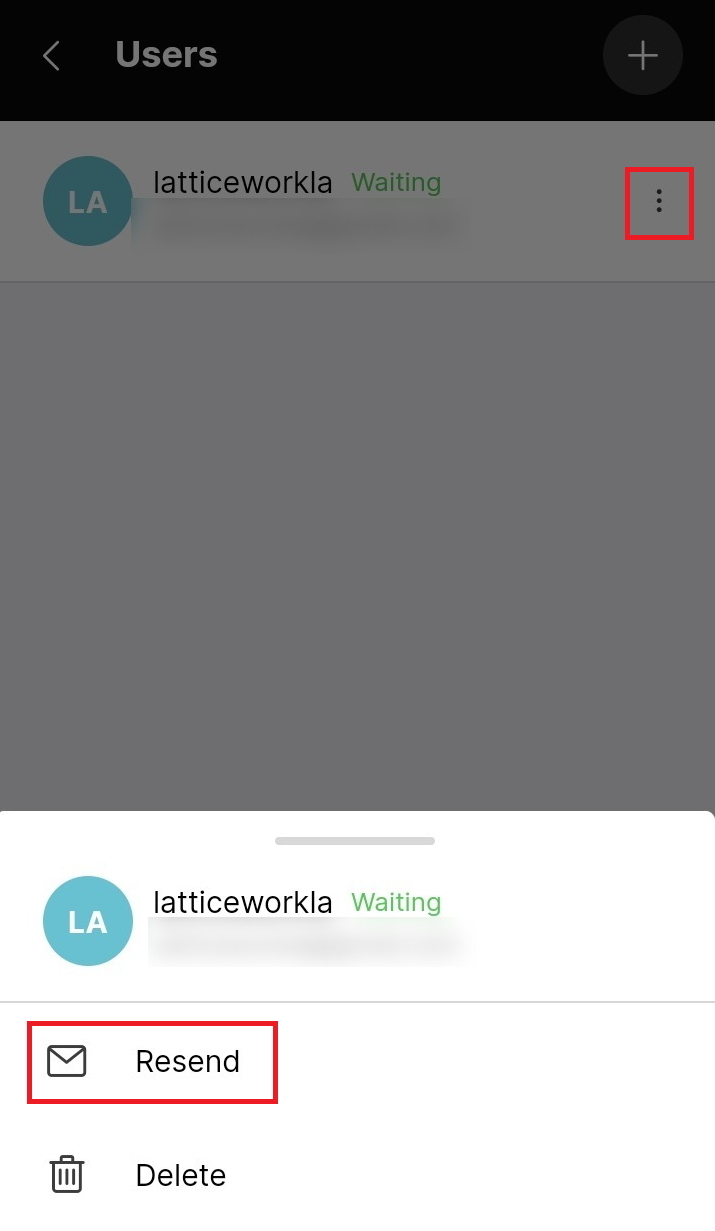 10. Once your invite has accepted your request, your app will reflect the acceptance.