How do I add files to my AmberCloud from the Amber iX app?
1. Find the files/folders you wish to upload to AmberCloud. In this example, navigate to Offline Files found in the Home tab.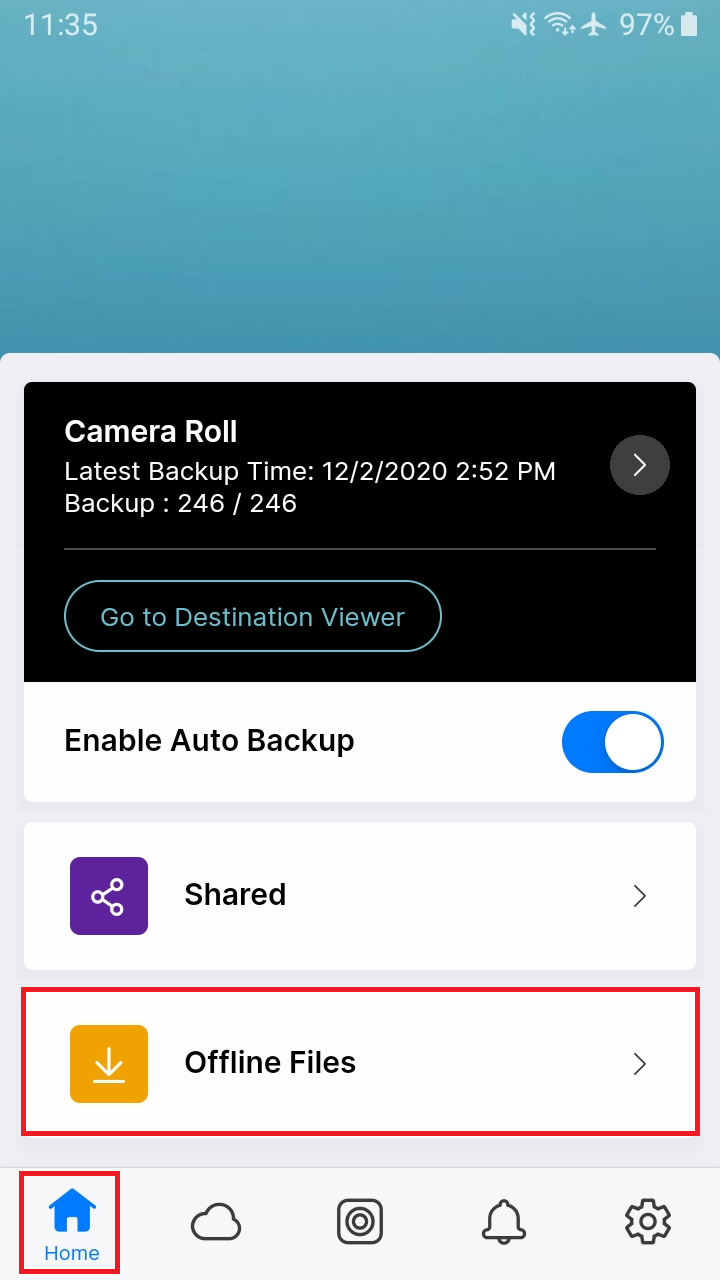 2. Tap on the 3 dots on the far right to bring up the options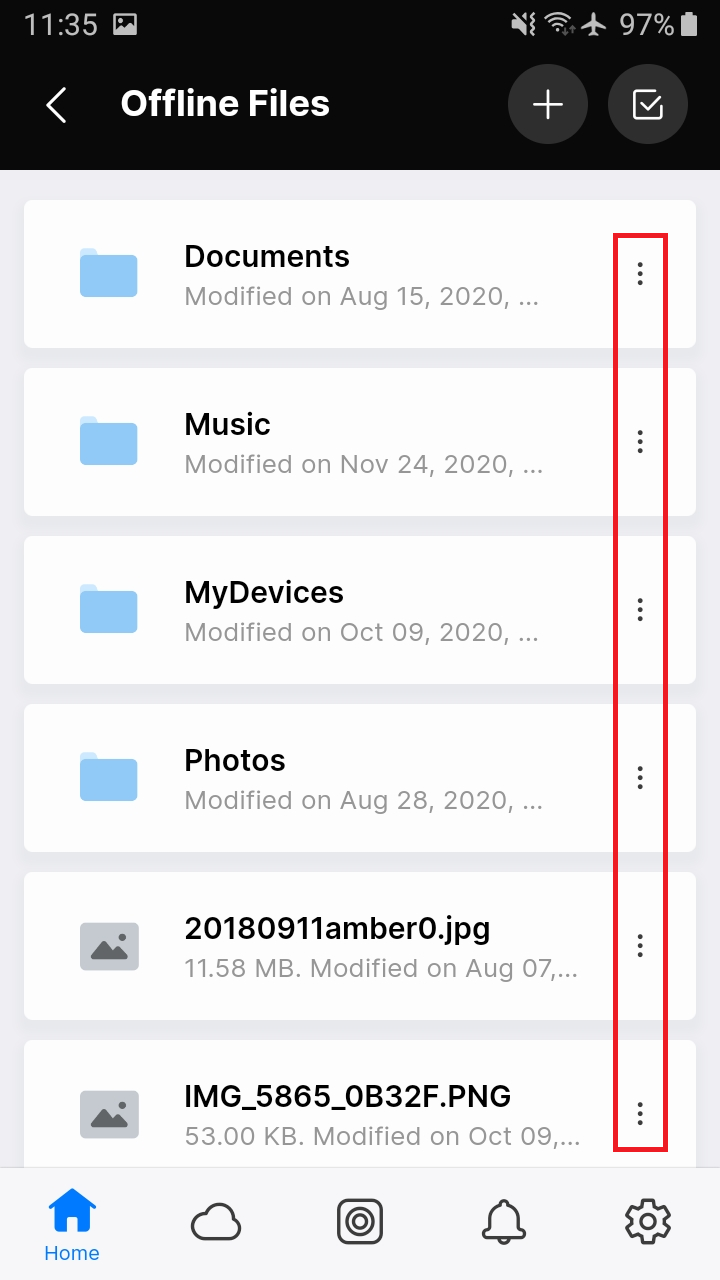 4. Tap Upload.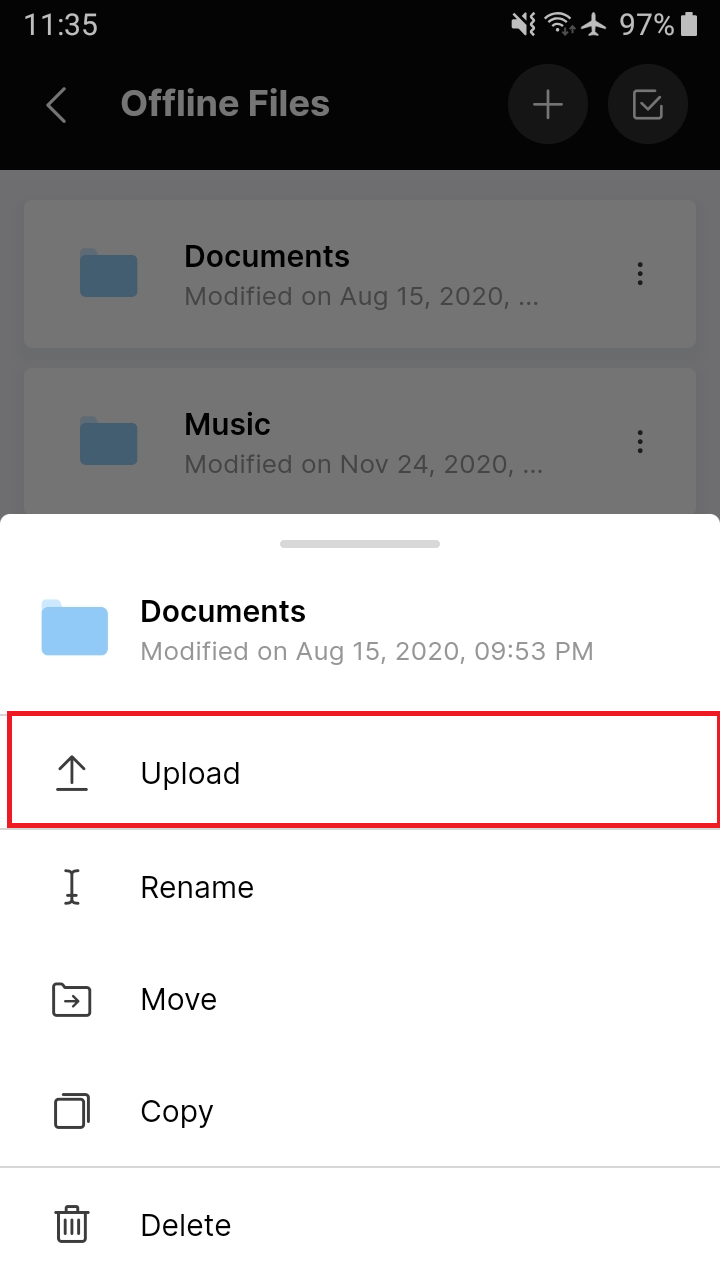 5. Select Amber Cloud.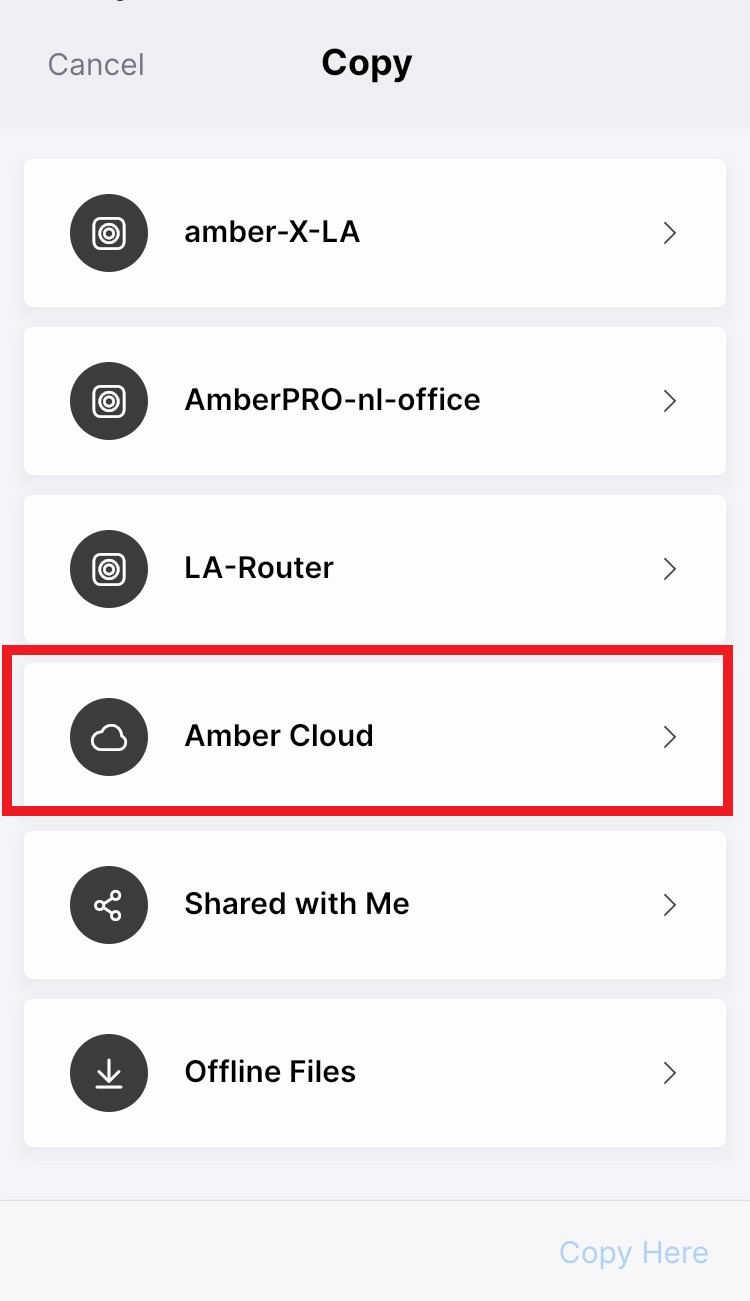 6. Tap on Copy Here.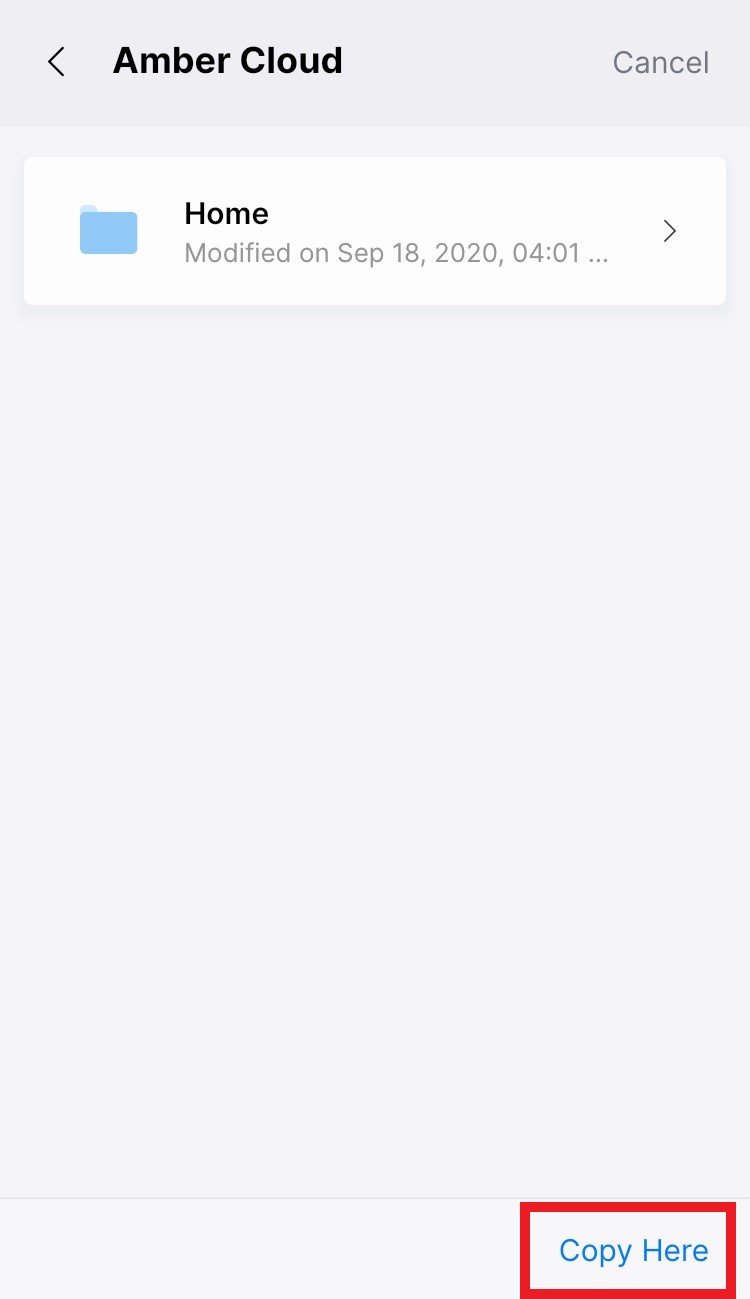 Note: If you do not see the files/folders you want to upload to AmberCloud, make sure those files/folders are available offline.