I set up my Amber X through ethernet, how can I set the connection to Wi-Fi?
If you set up your device initially through Bluetooth and haven't set up a Wi-Fi connection, then you will have to perform a reset.
1. Open the Mobile App and tap on the Settings [gear] icon on the bottom right.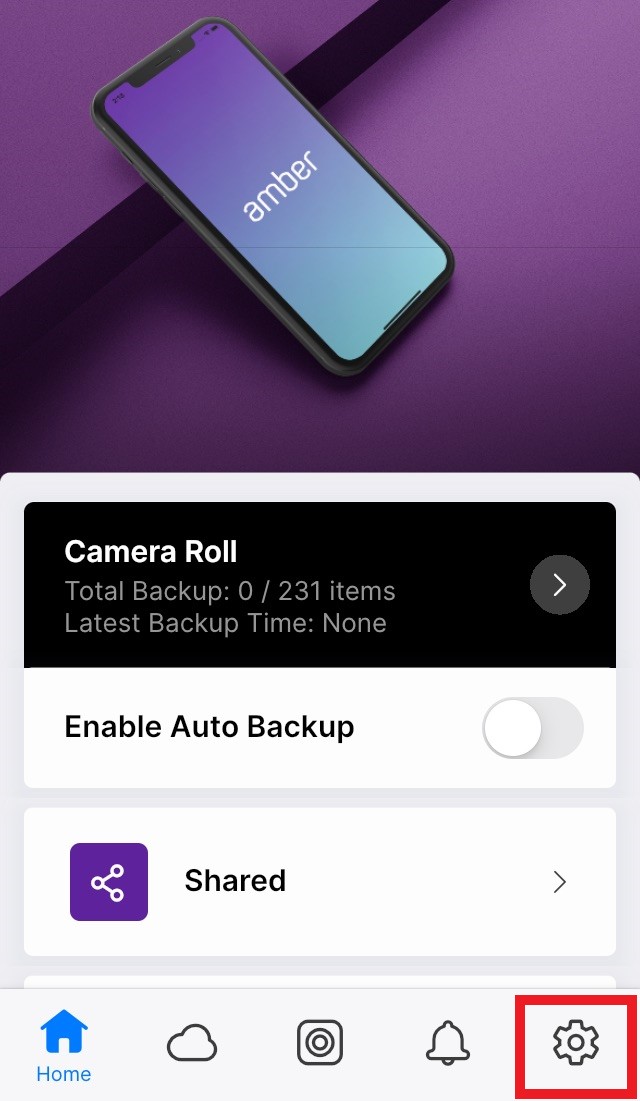 Tap on My Amber, find your desired device, and tap on the Options [hamburger] icon next to it.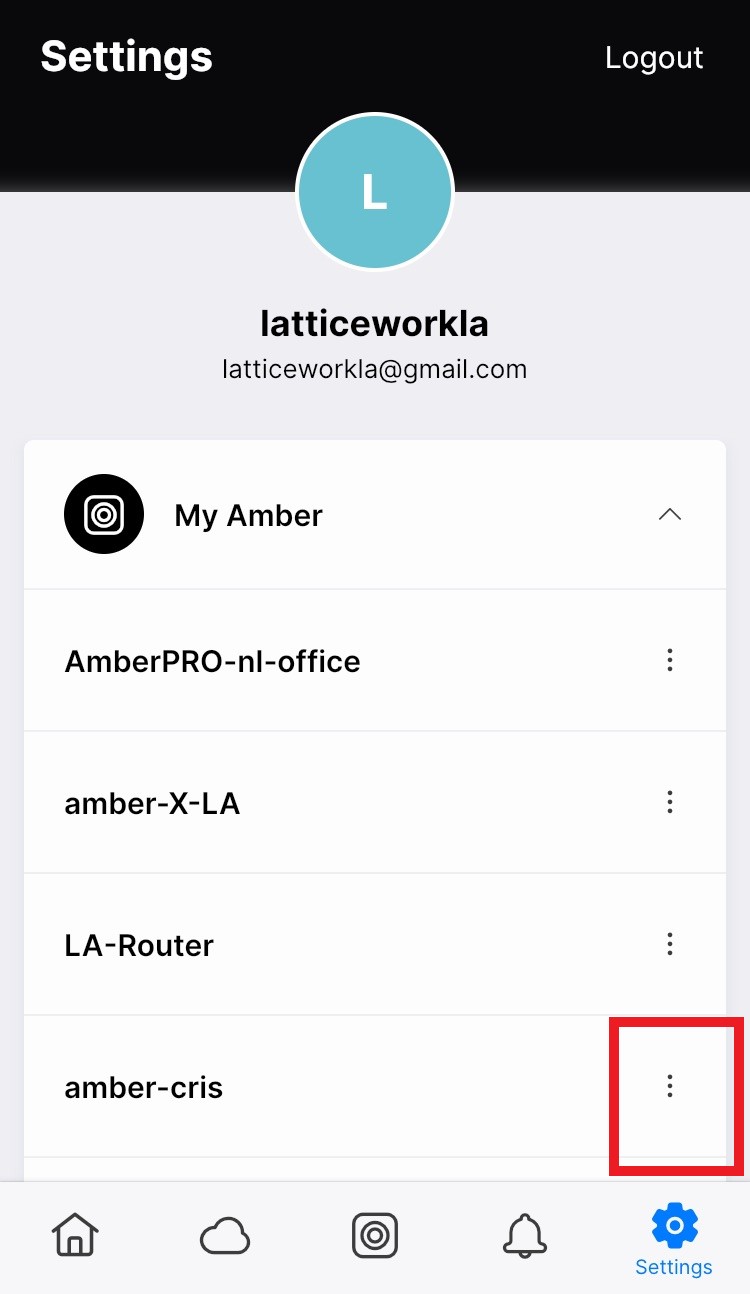 2. Tap on the gear icon Manage Your Amber.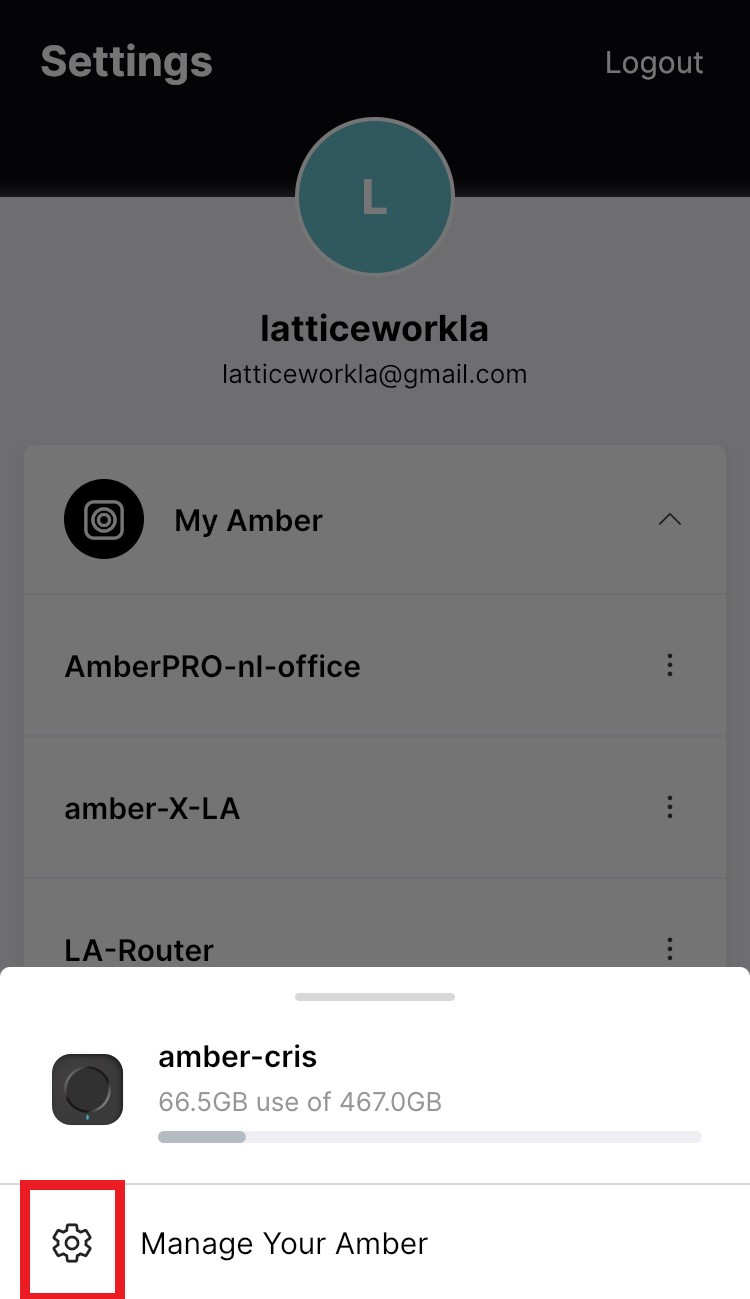 3. You'll need to verify your password. Enter your password and tap OK.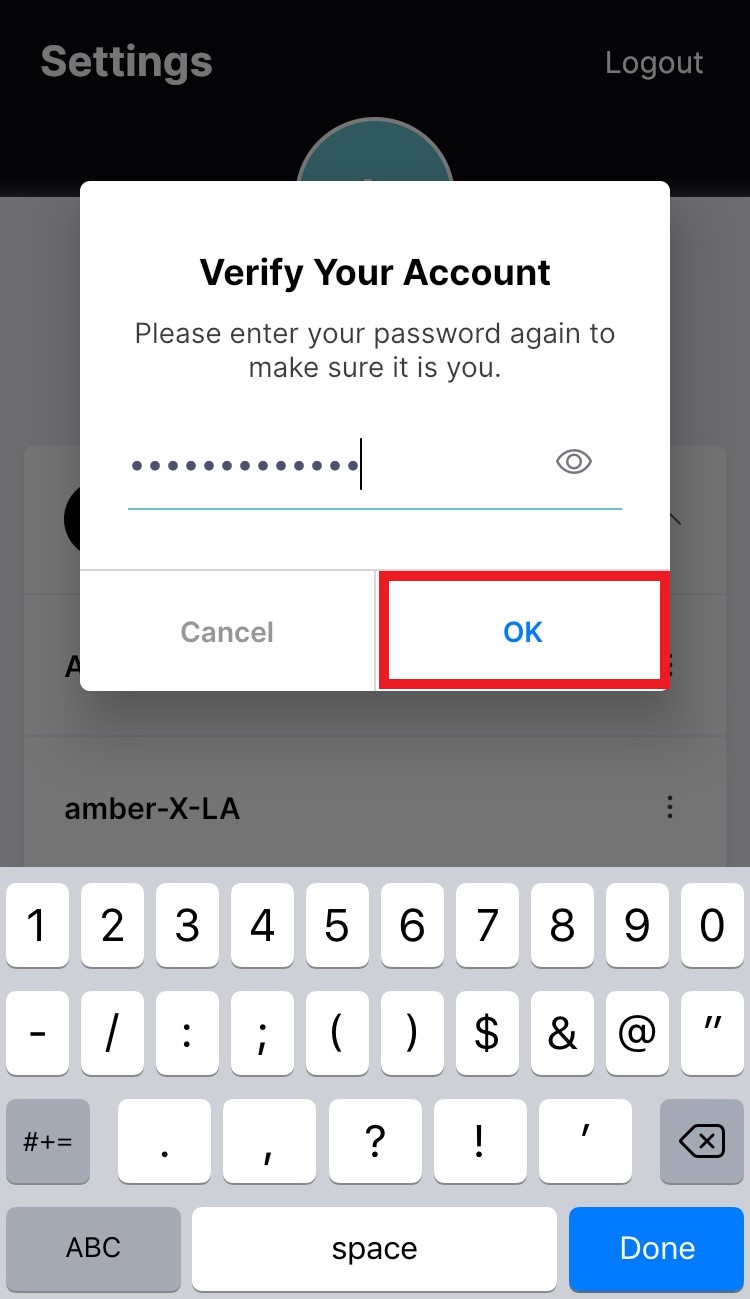 4. Tap on the connection mode next to Connected by.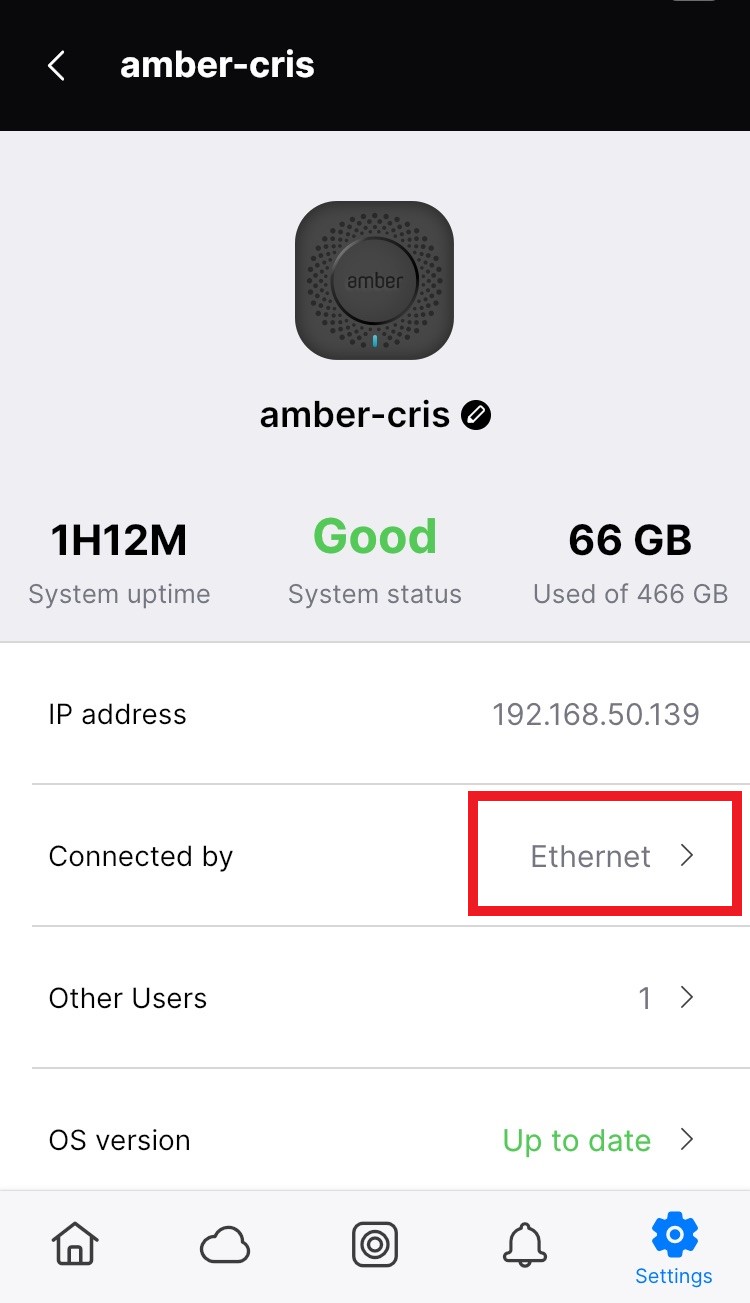 5. Click on Yes to continue.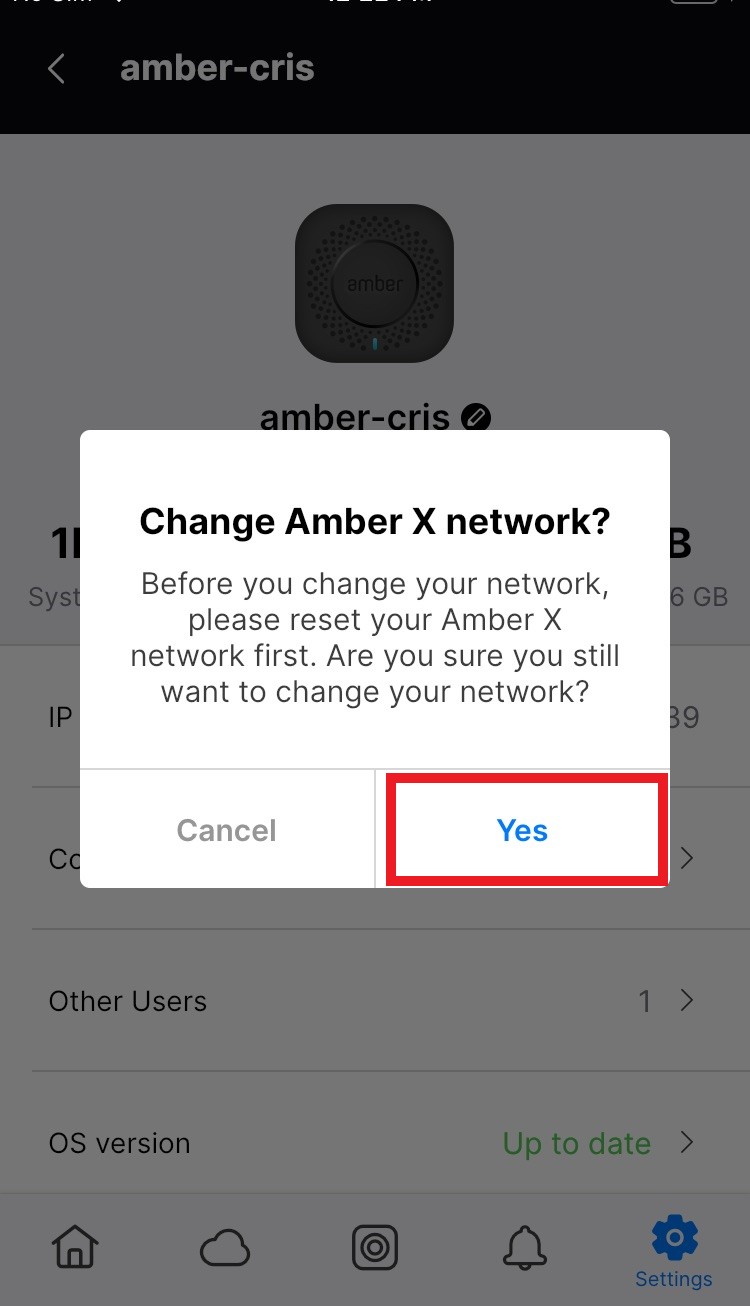 6. Follow instructions on the app screen. Grab a pin and insert it into the small hole by Reset on the bottom of Amber X. Tap on the checkbox after you pressed and held the Reset button for 5 seconds until you heard a beep & the LED blinks yellow.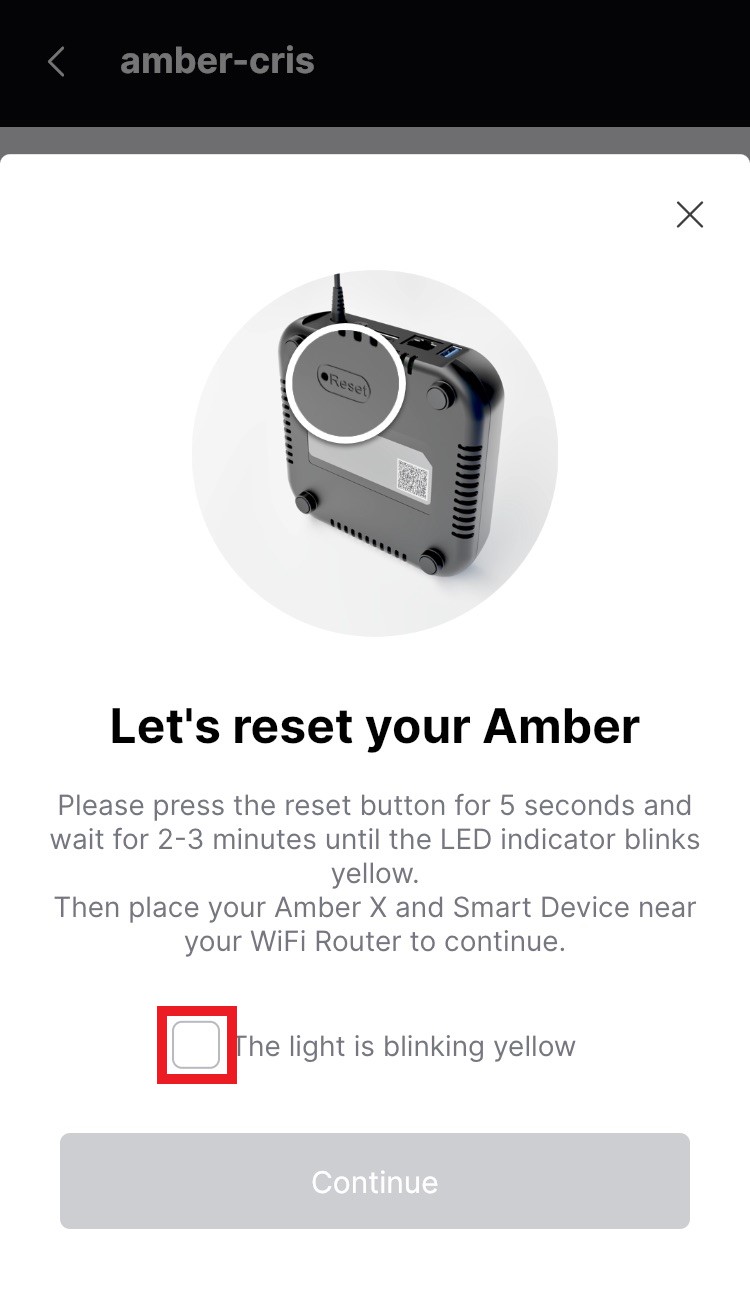 7. Tap on Continue. Please allow 7-10 minutes for the Amber to finish resetting.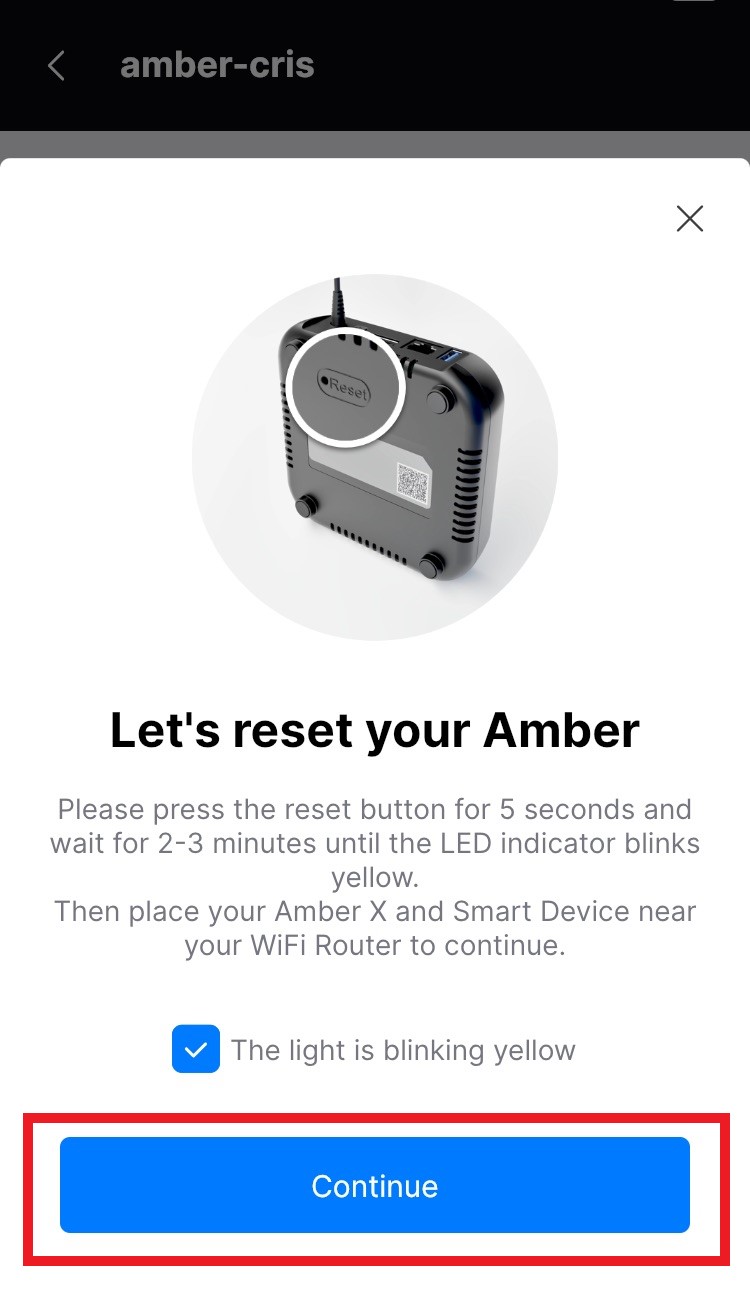 8. The setup guide will be shown again. Scroll down and tap Continue.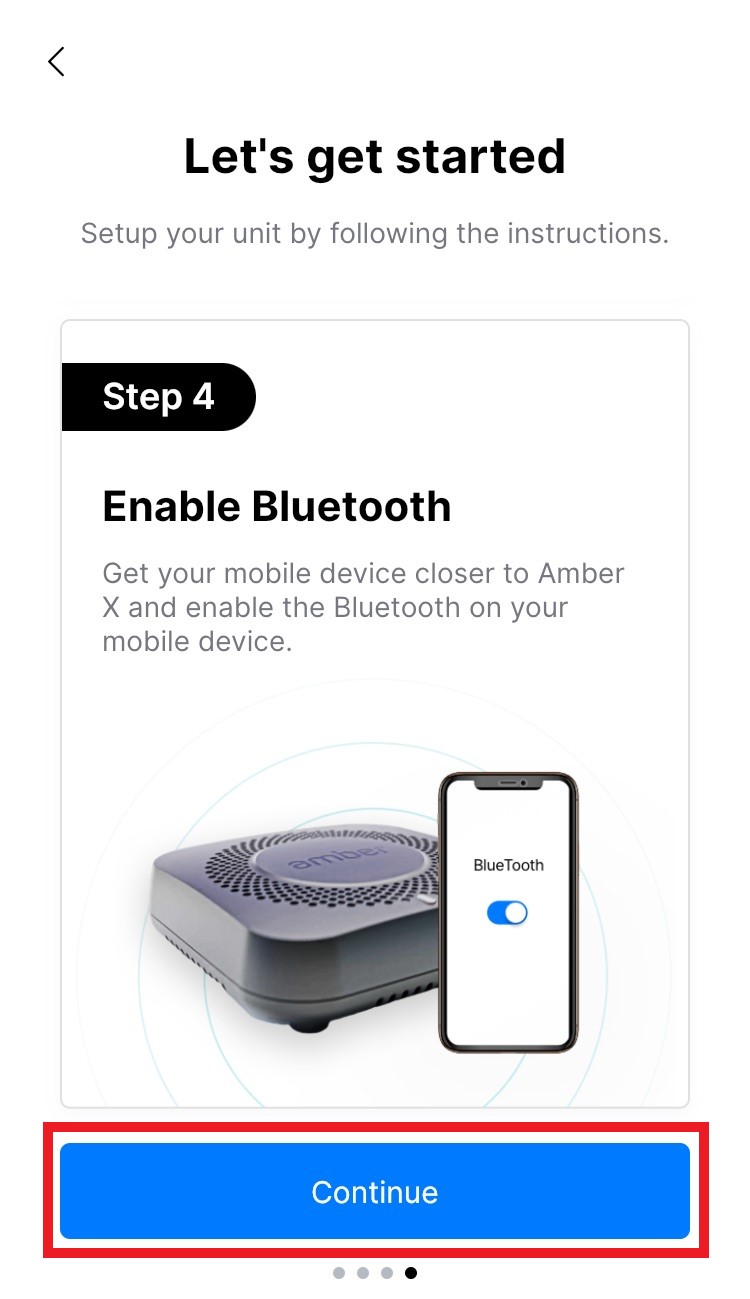 9. Go through the list and tap on the checkboxes when you have completed them.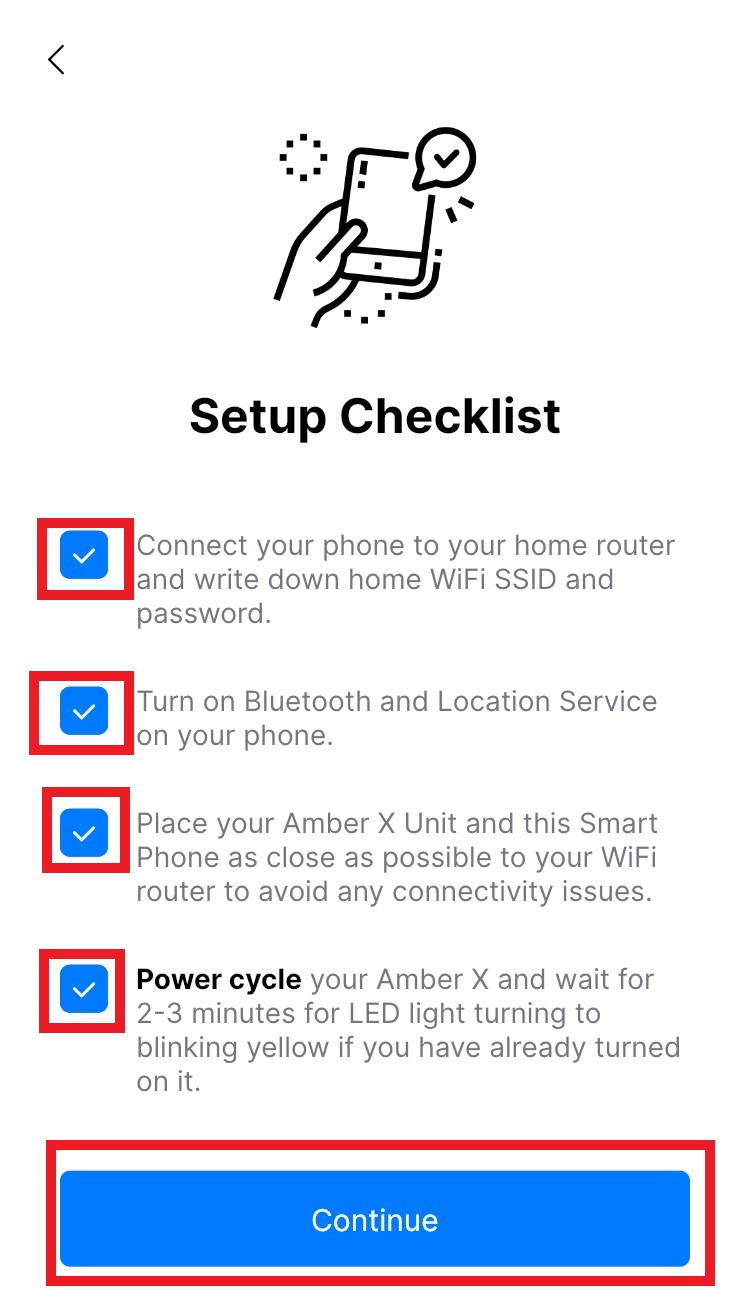 10. Click Start Discovering.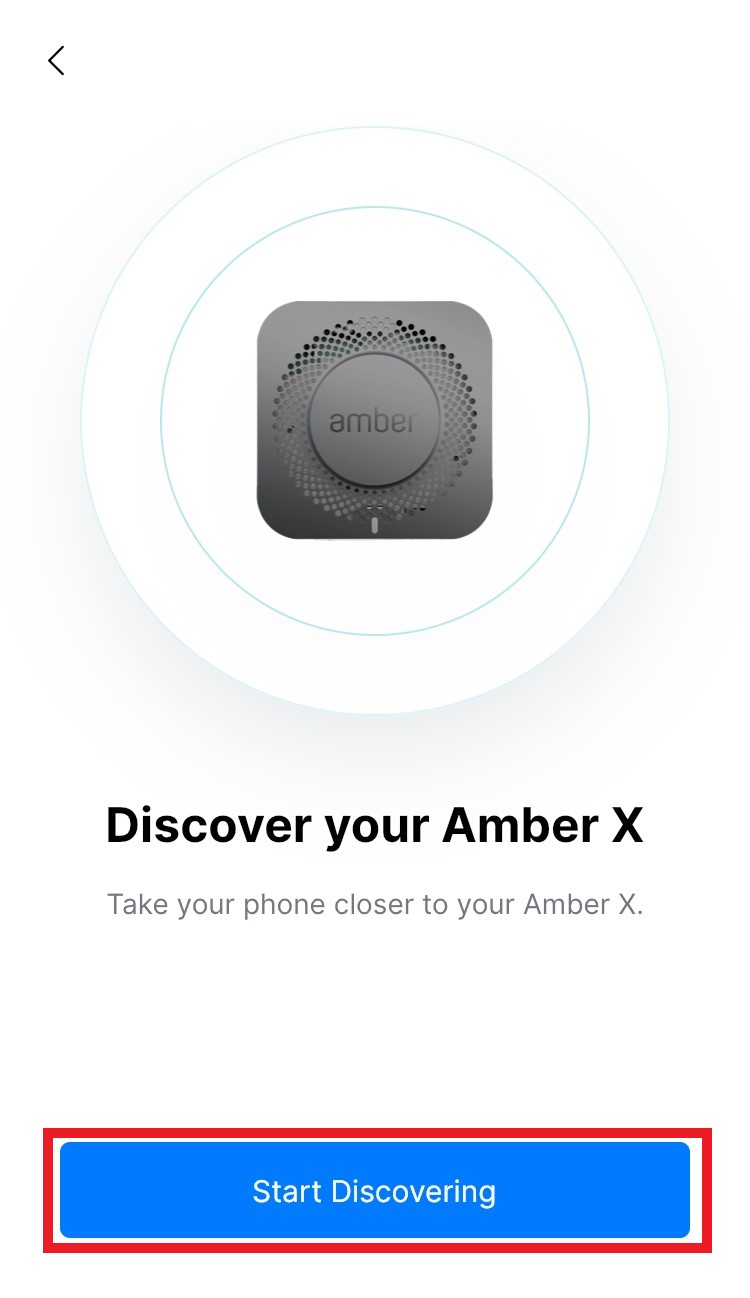 11. Click on Get it Setup! when your device has been found.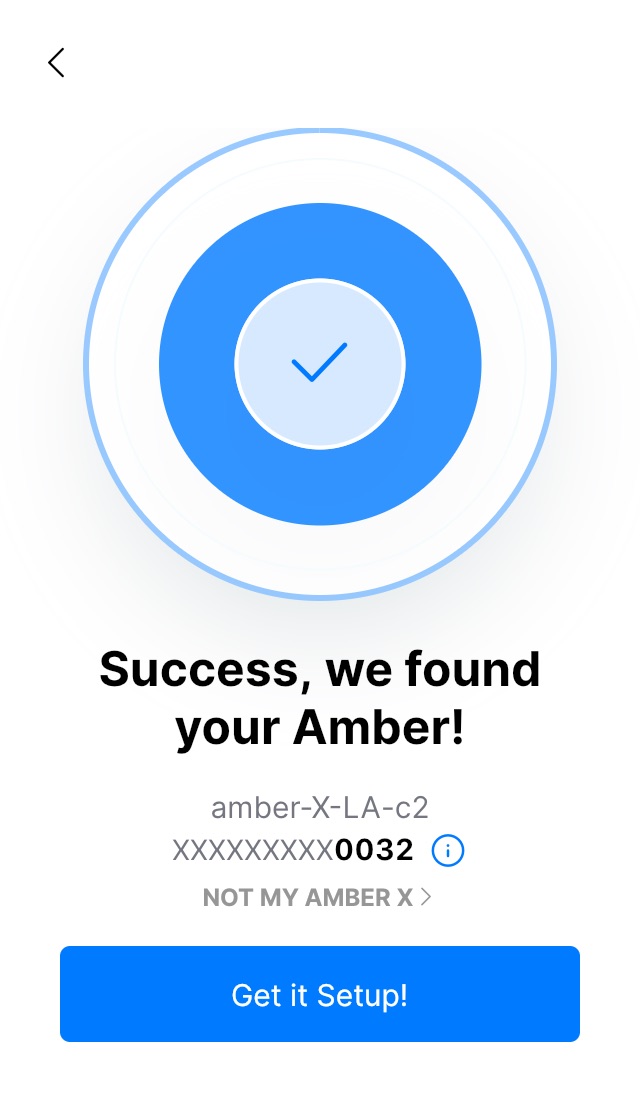 12. Setup WiFi when prompted. Do not skip this step.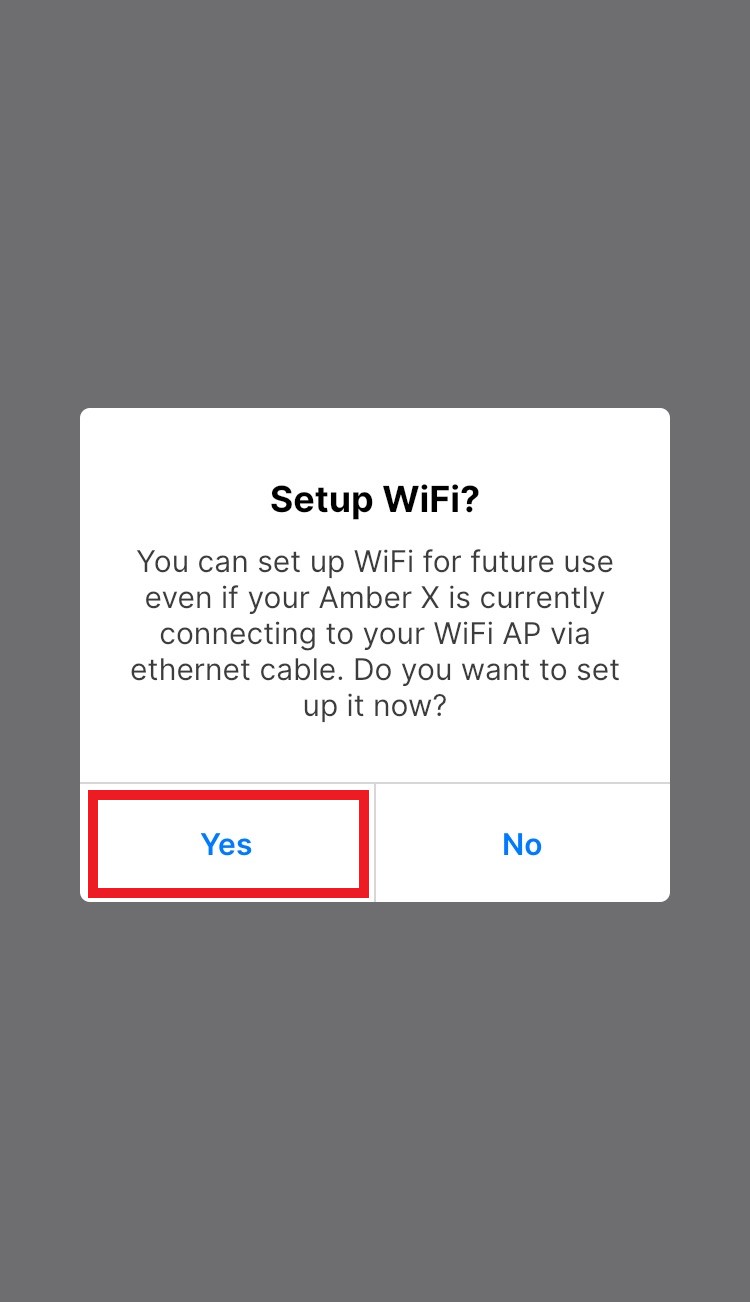 13. Enter the password for WiFi. Tap on Join.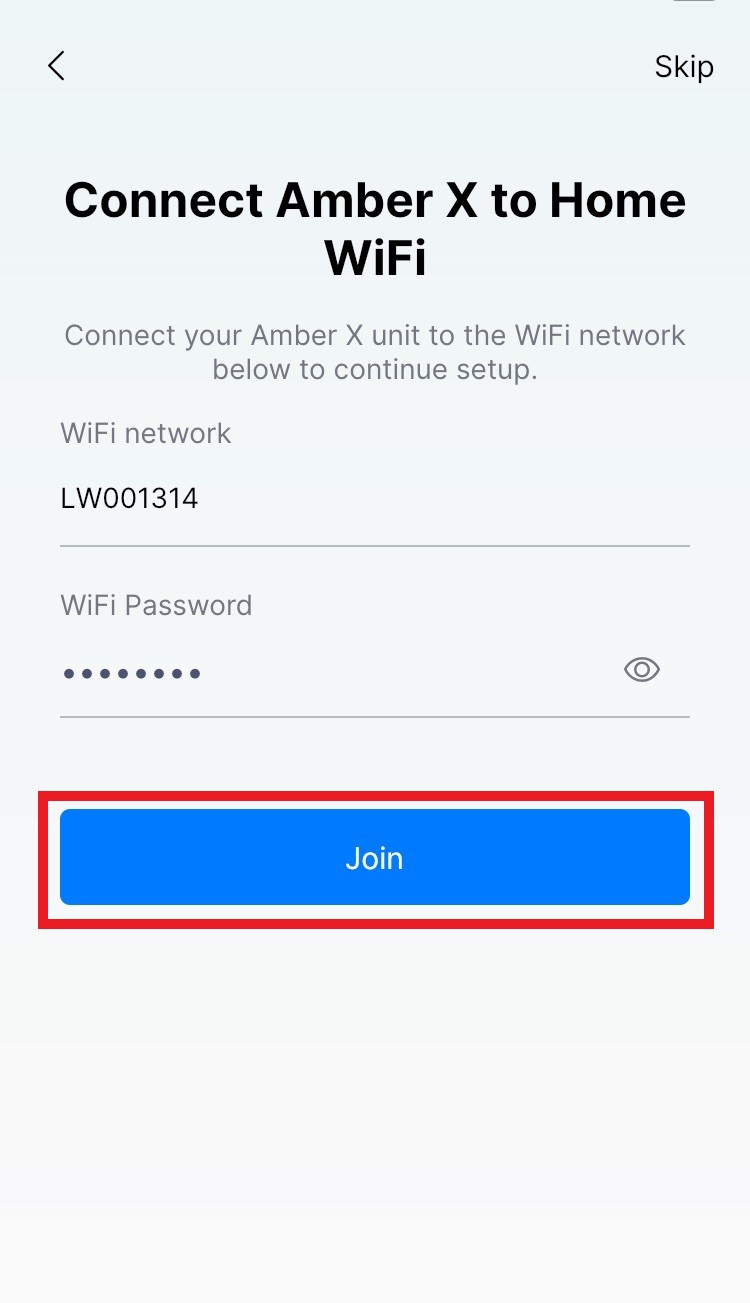 14. You will have a message indicating a successful connection to the WiFi network. Tap Continue.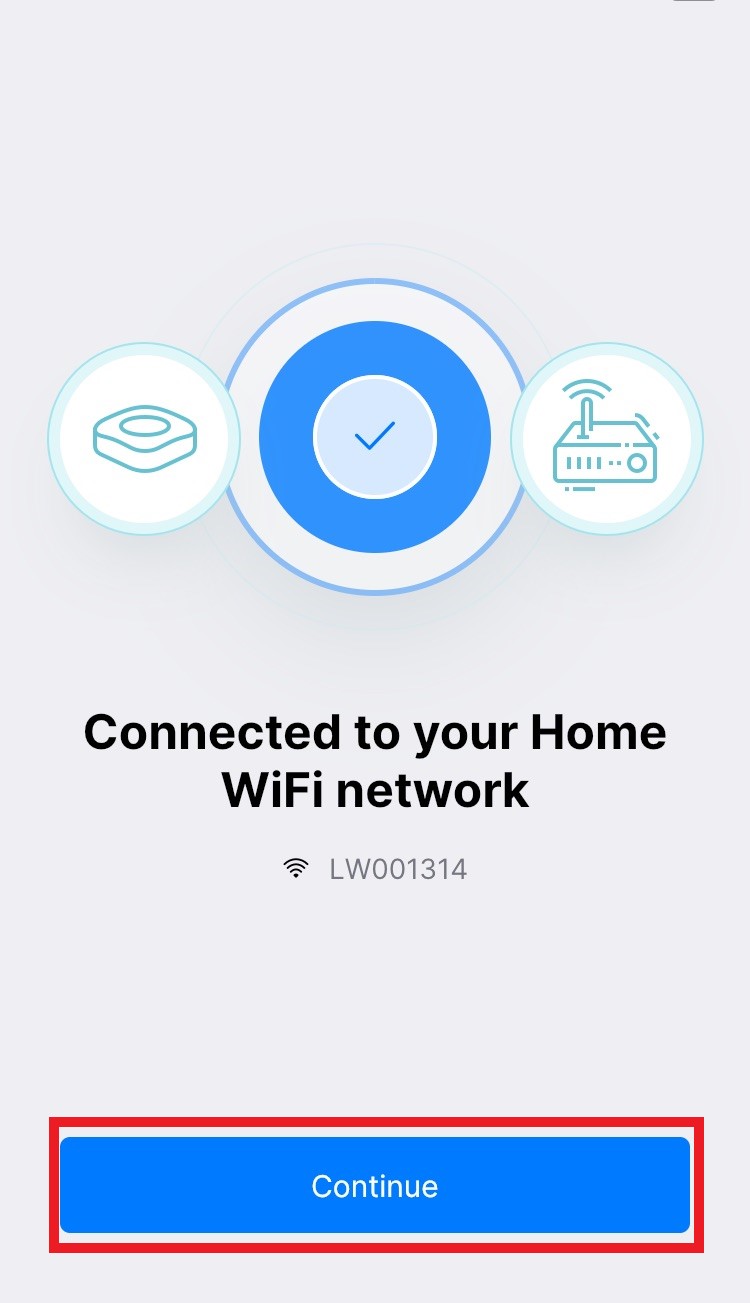 Make sure Connected by shows your network ID/name and not Ethernet.
Note: if the Ethernet cable is still left inserted, the connection will default to Ethernet.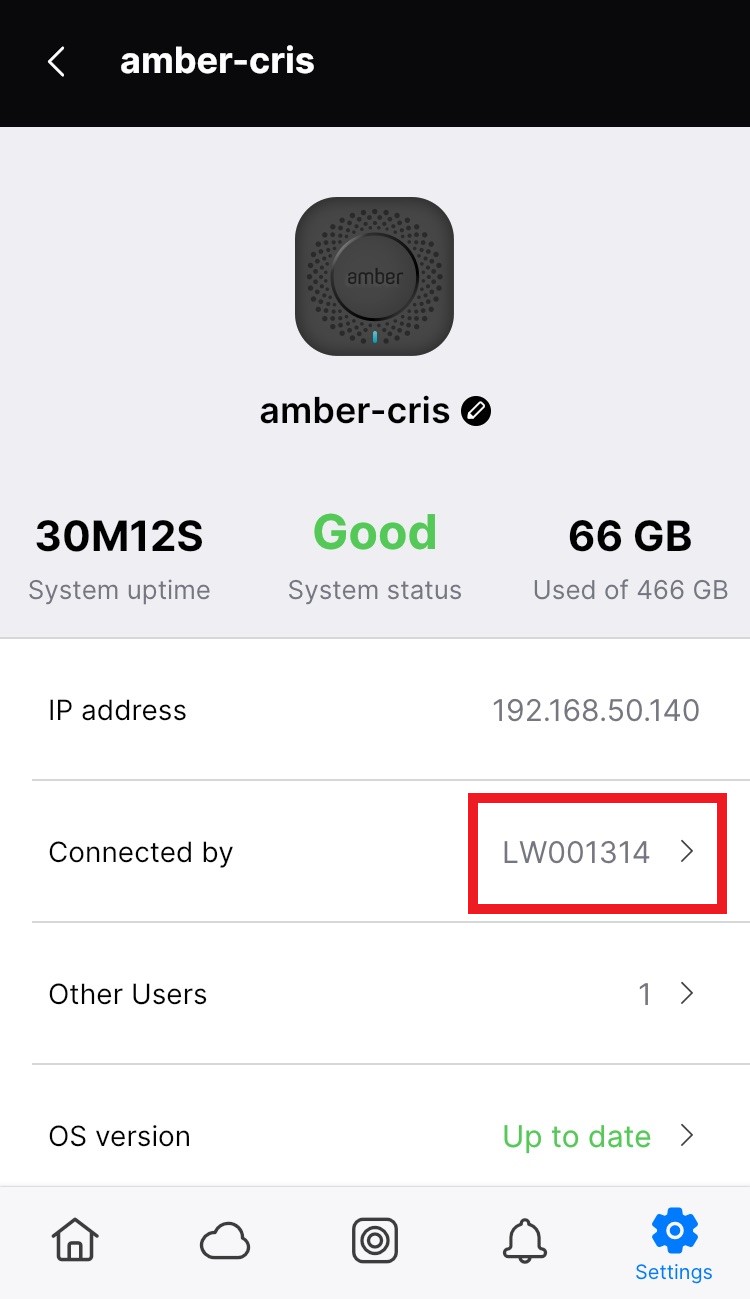 Note: Please Force Close & reopen the app if the connection is lost to Amber X.