DDNS stands for Dynamic Domain Name System. It's a service that maps internet domain names to IP addresses. It's a DDNS service that lets you access your Amber X OS from anywhere in the world.
To access DDNS settings:
1. Log in to Amber X OS as admin.
2. Open Control Panel. Click on the Advanced ribbon button (will show Basic if already pressed) near the top.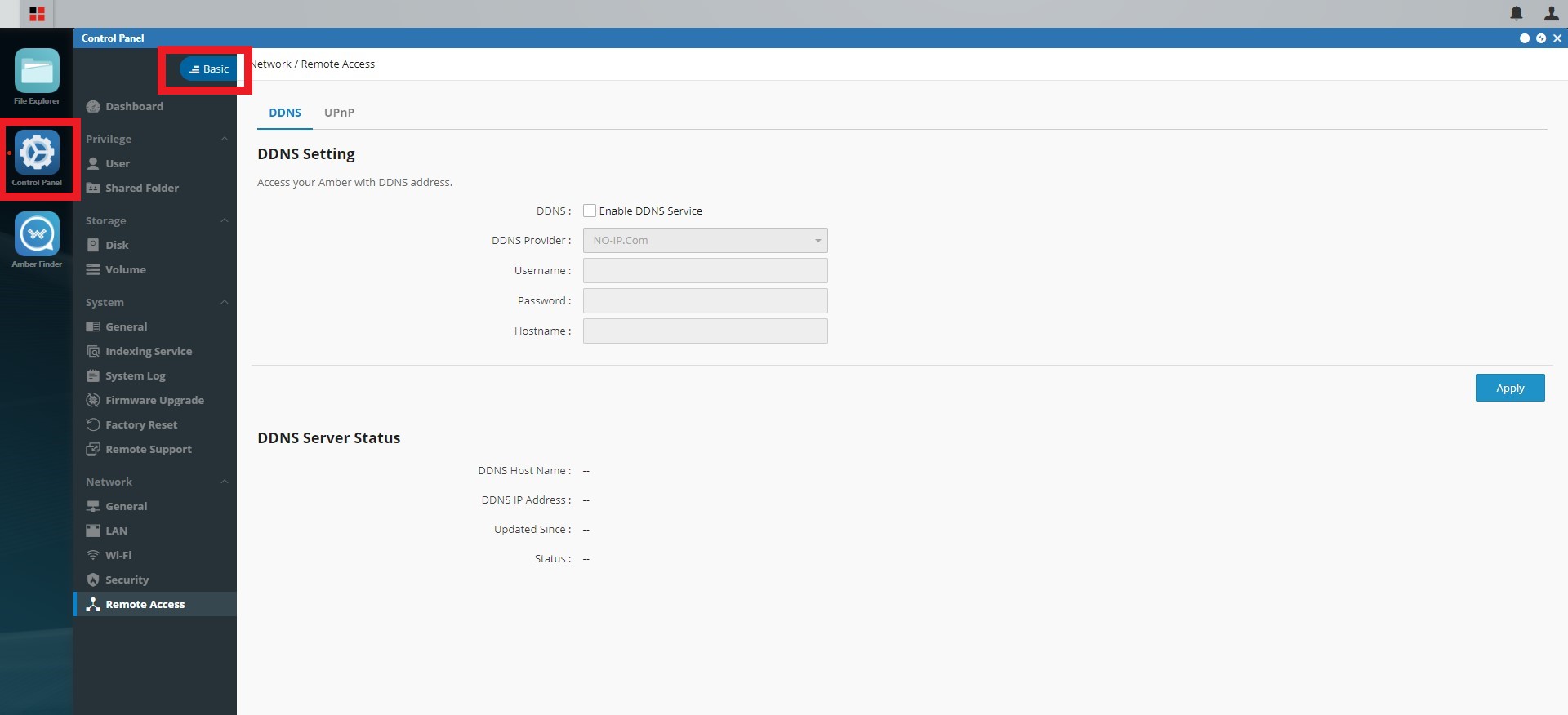 3. Click on Remote Access near the bottom and click on the checkbox Enable DDNS Service shown inside red to fill in the information. Click Apply when finished.