How do I download files to AmberCloud
Please note: the free account of AmberCloud comes with 2GB of storage.
1. Navigate to the location of the file(s) you want to download to AmberCloud and tap the three dots for more options.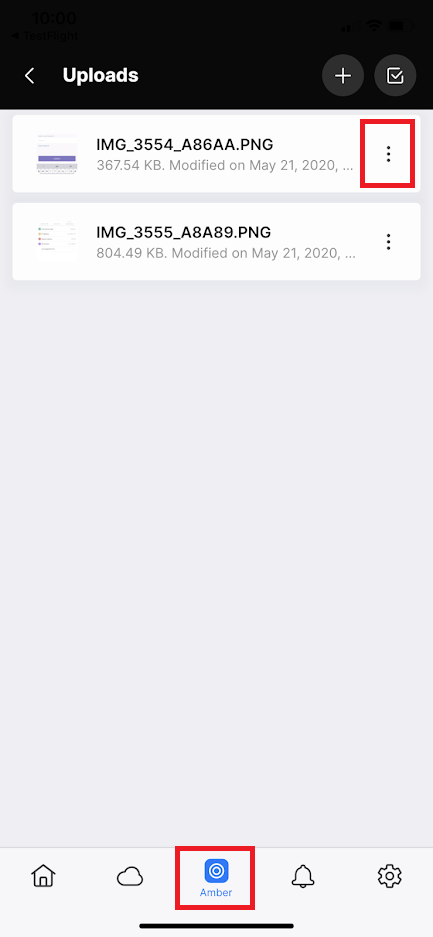 2. Tap "Copy".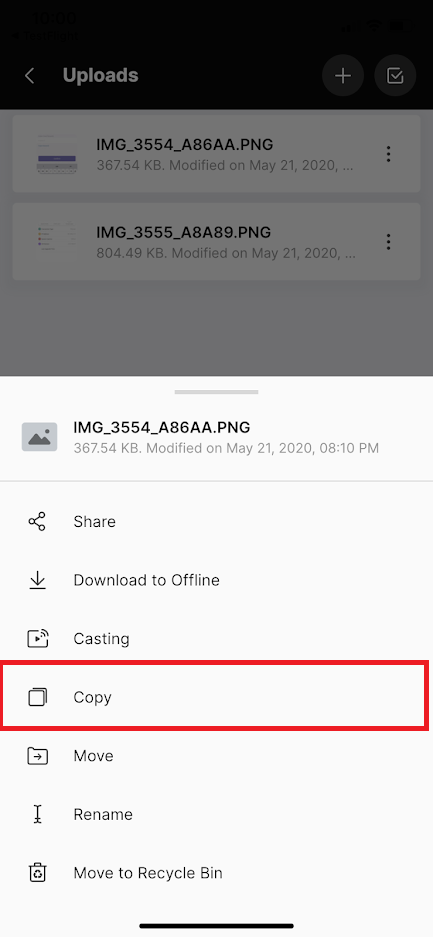 3. Select "Amber Cloud".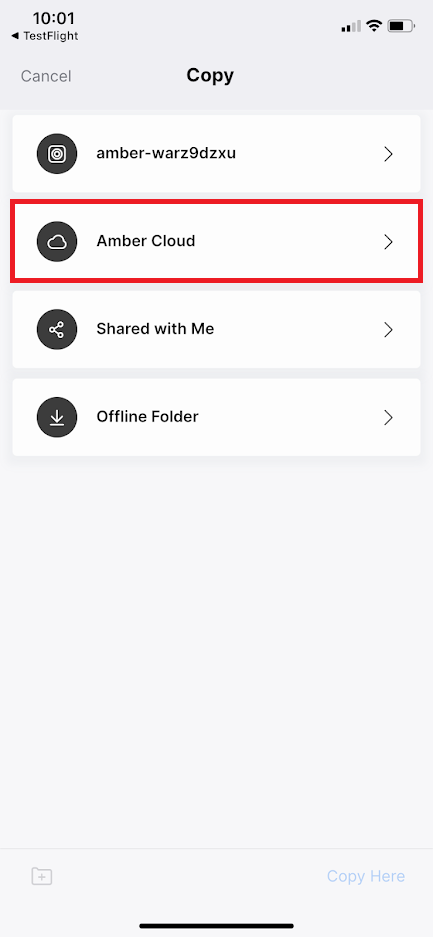 4. Tap "Copy Here" once you are at the location you want to copy file(s) to.