How do I share files with others?
1. Tap on the My Amber icon at the bottom of the screen.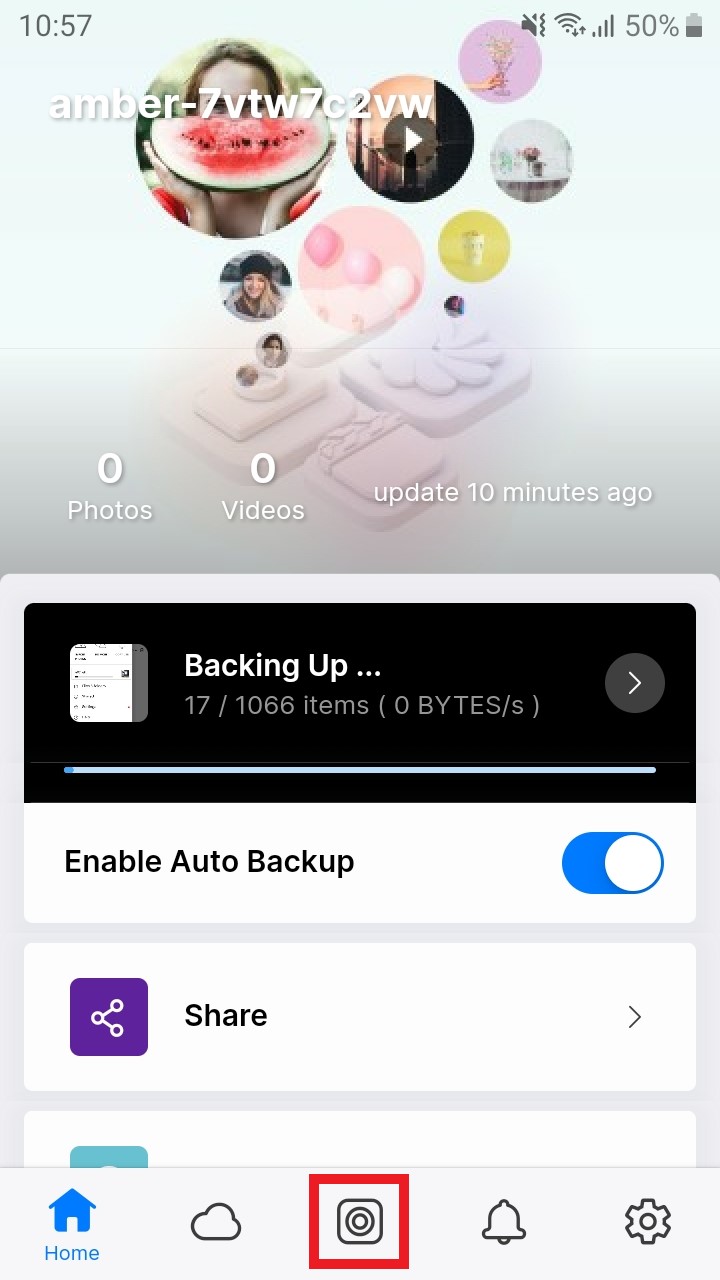 2. Navigate to the file(s)/folder you want to share.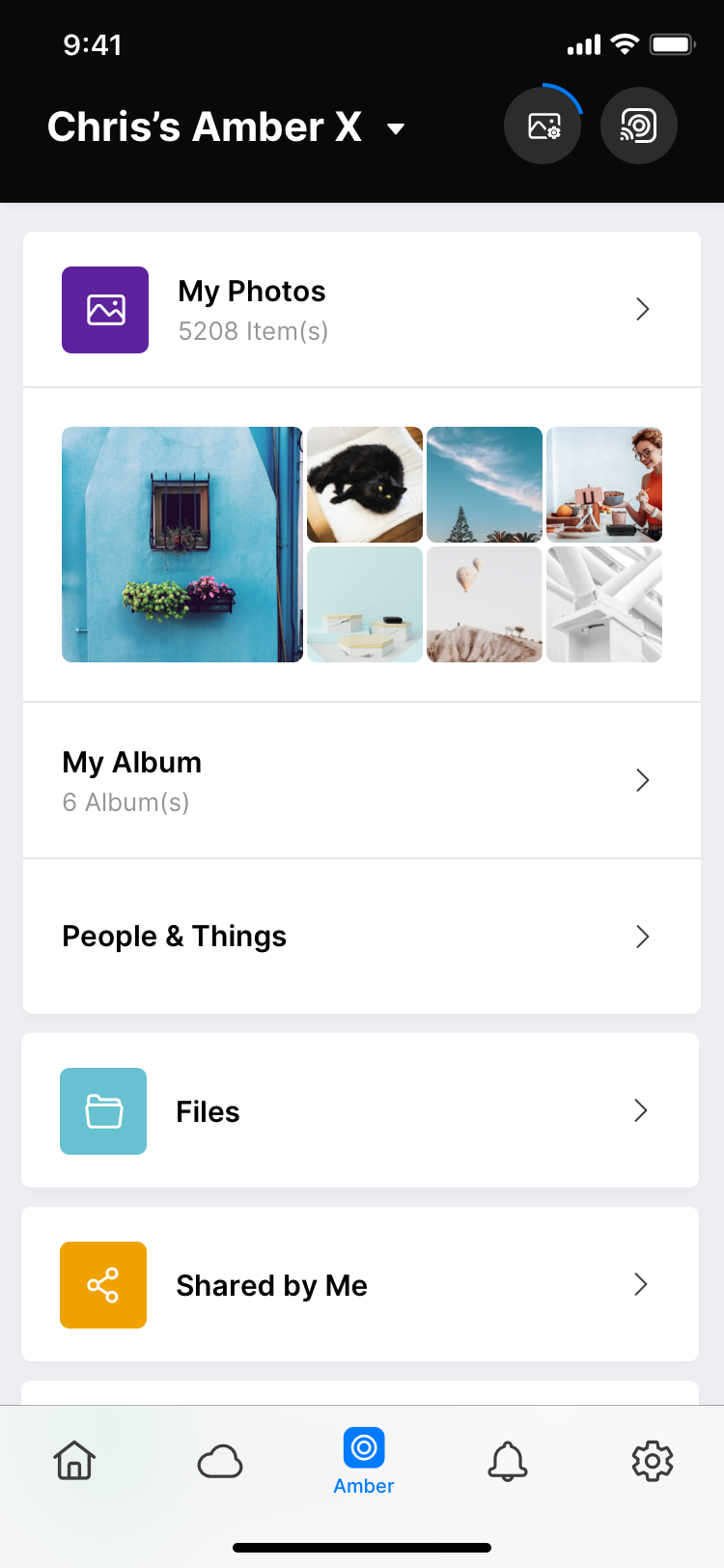 3. Tap on the ellipsis (options) button next to the file/folder you would like to share.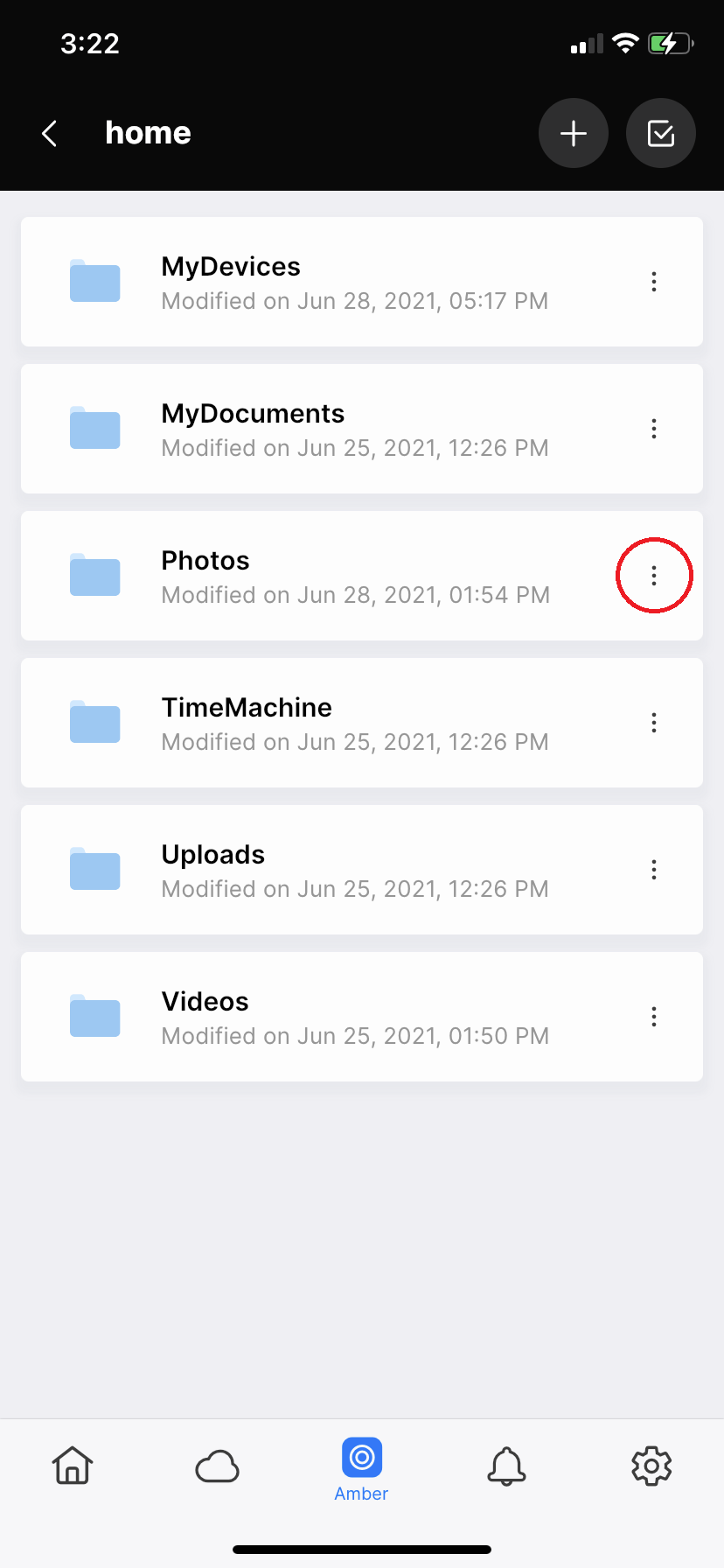 4. Tap Share.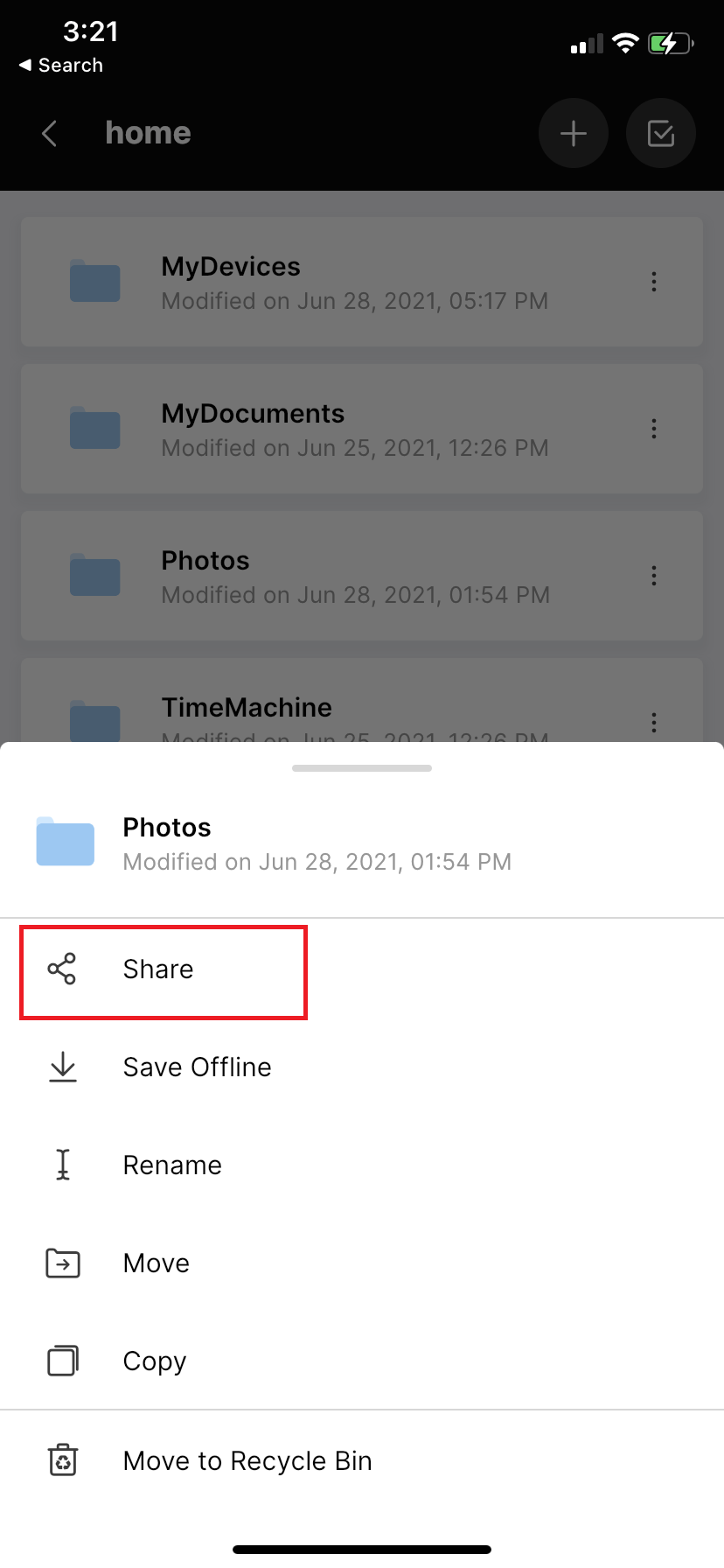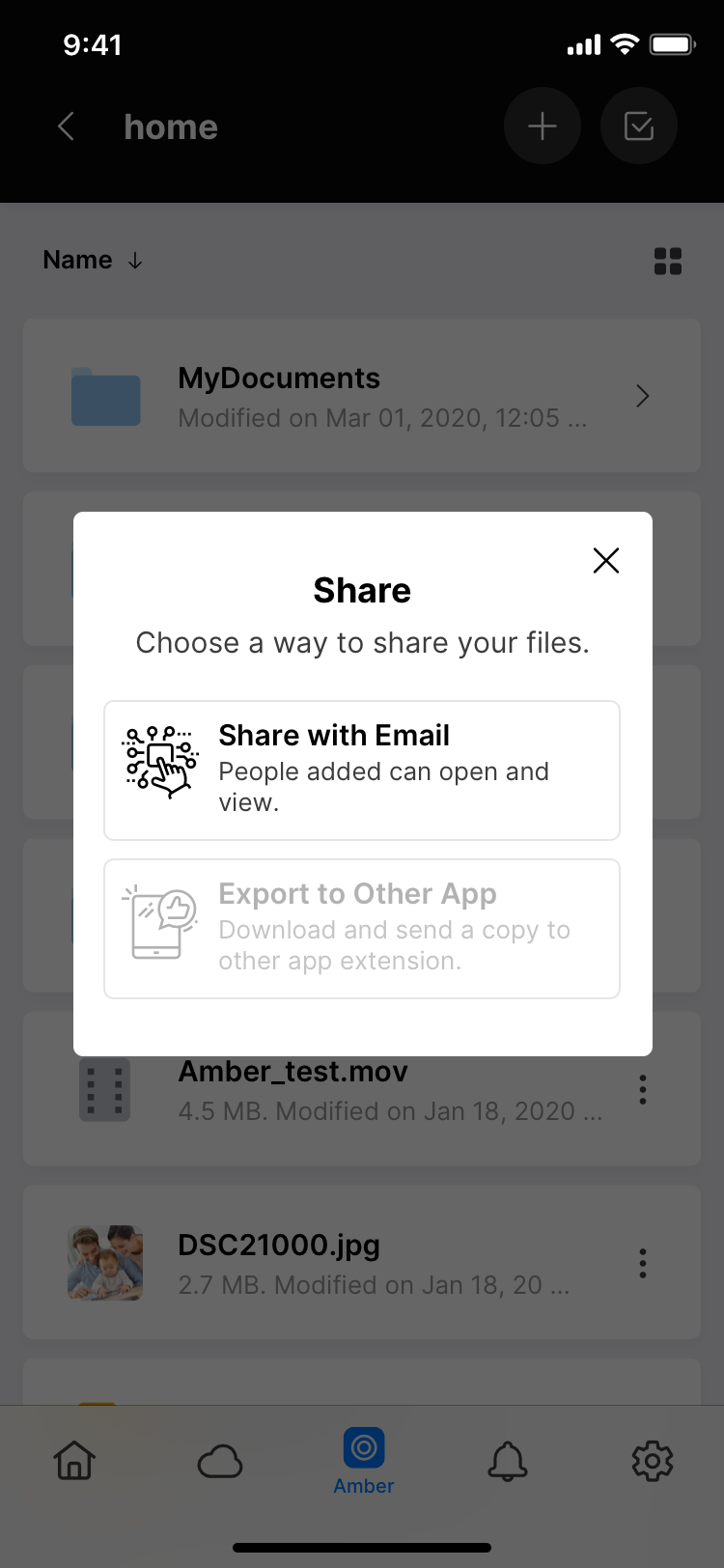 5. Enter the email address(es) of the people you want to share with. Select the permission level (Read Only, Read/Write, or Read/Write/Delete). Tap the "+" sign. Tap Share.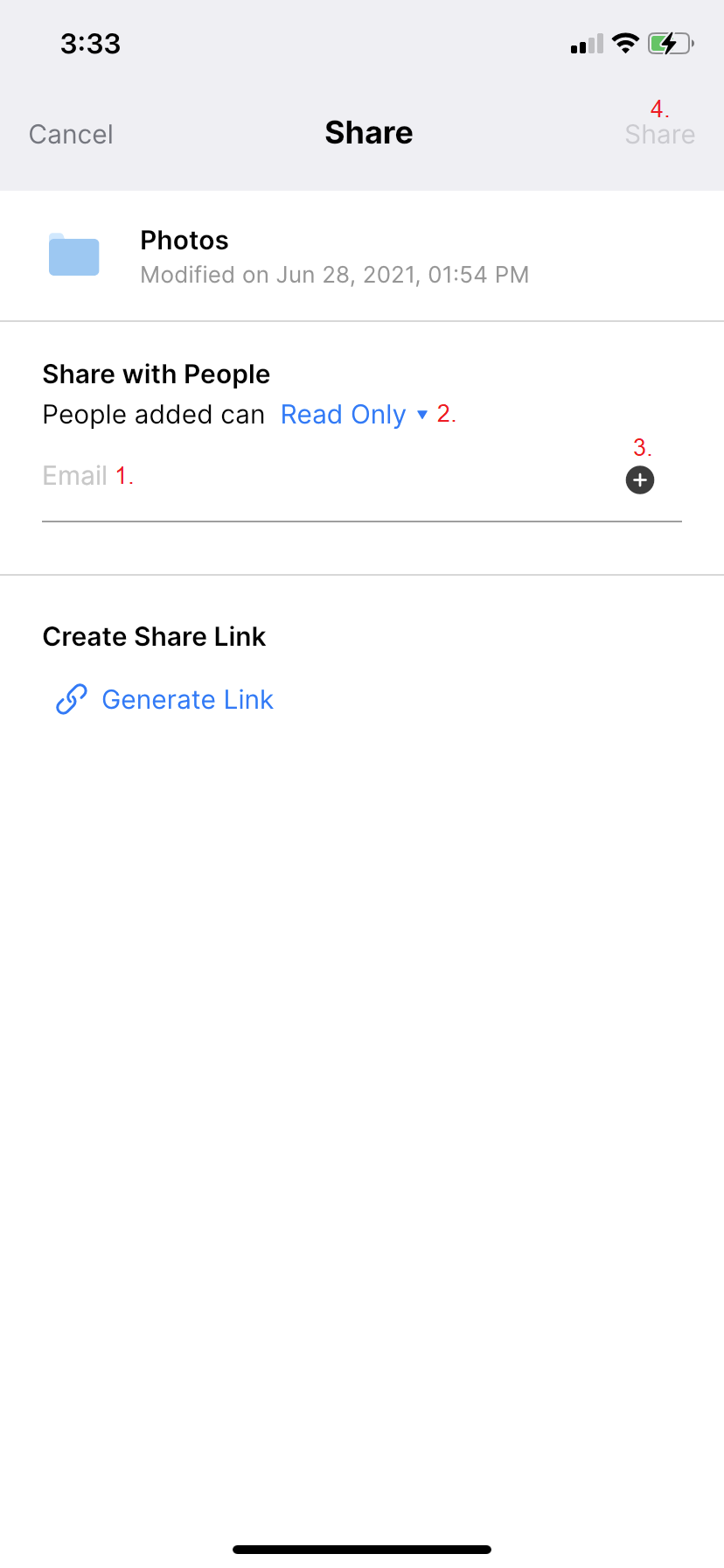 Alternatively, you can share by using a public link by Generate Link, Copy Share Link, and Share.
Note: Sharing via public link is read-only.