How do I share files with friends?
1. Tap on the My Amber icon at the bottom of the screen.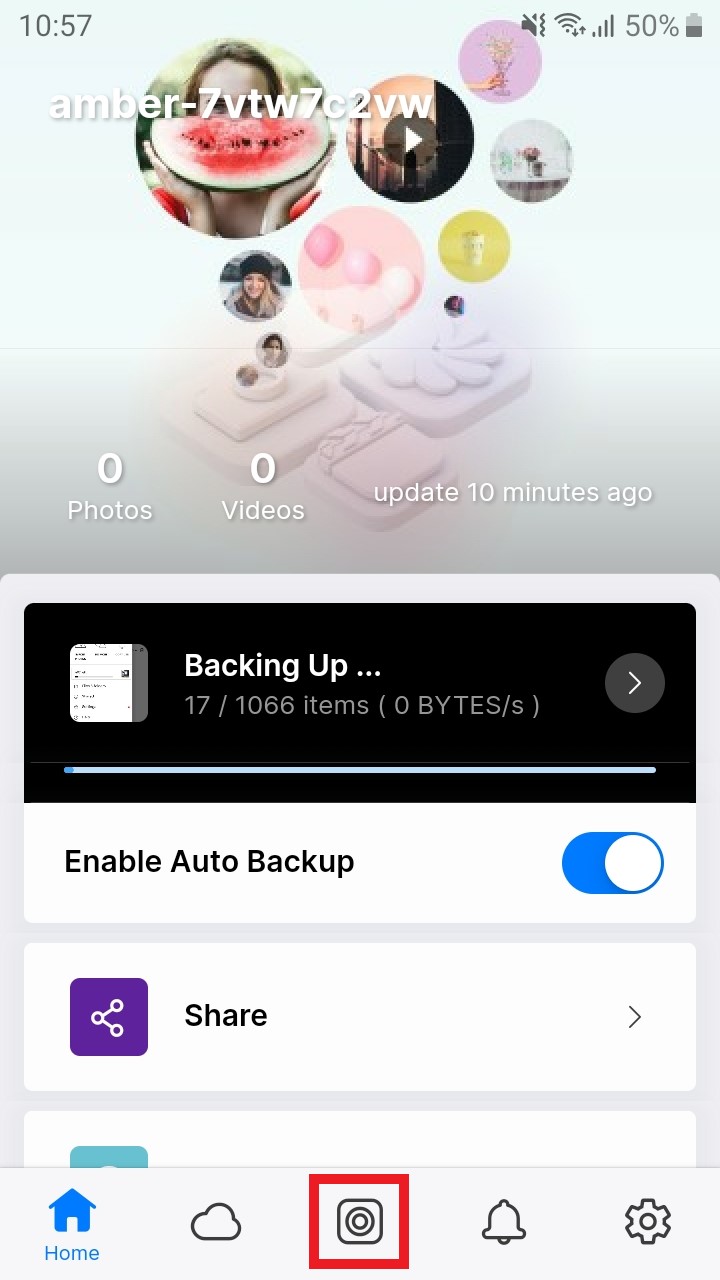 2. Tap File.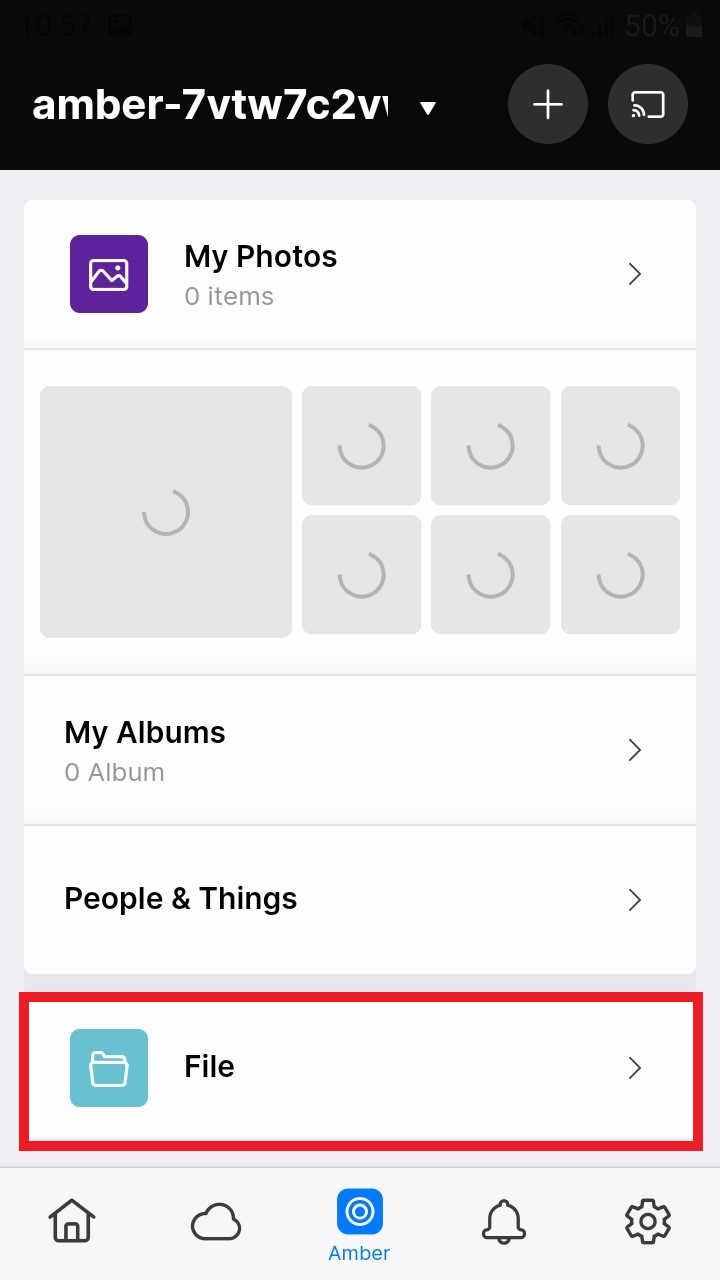 3. Tap on the Options button next to the file/folder you would like to share.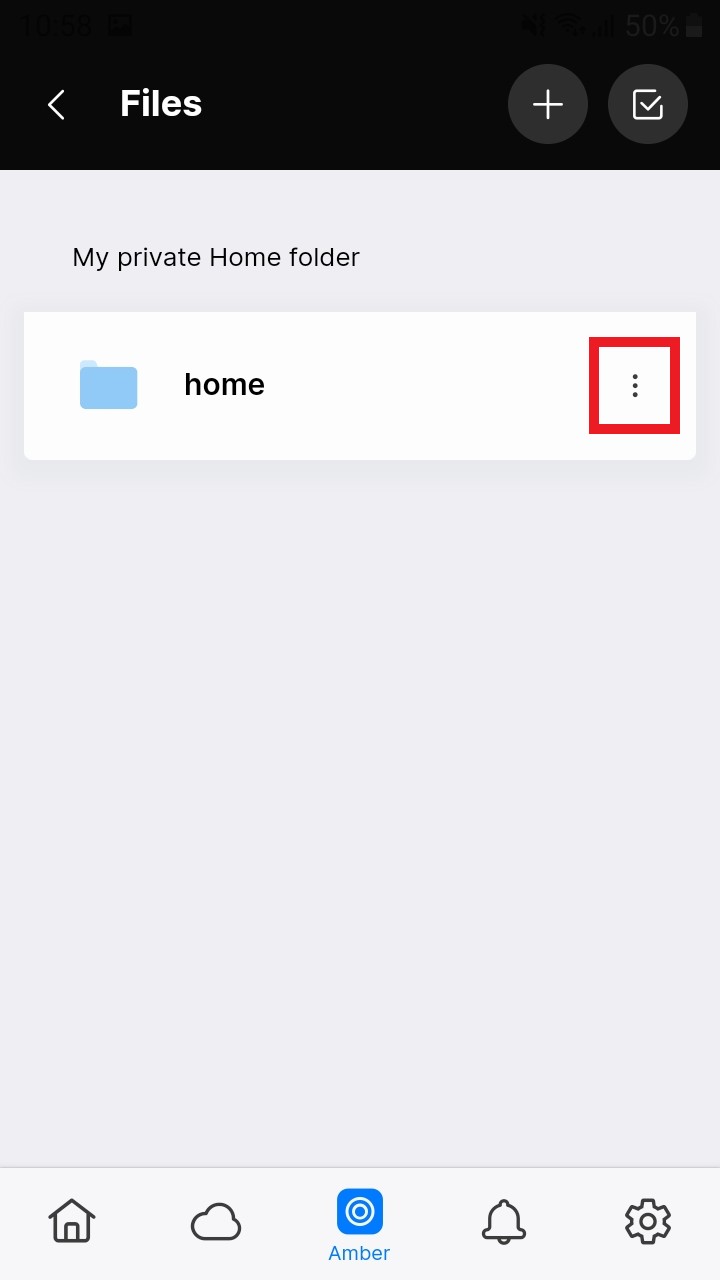 4. Tap Share.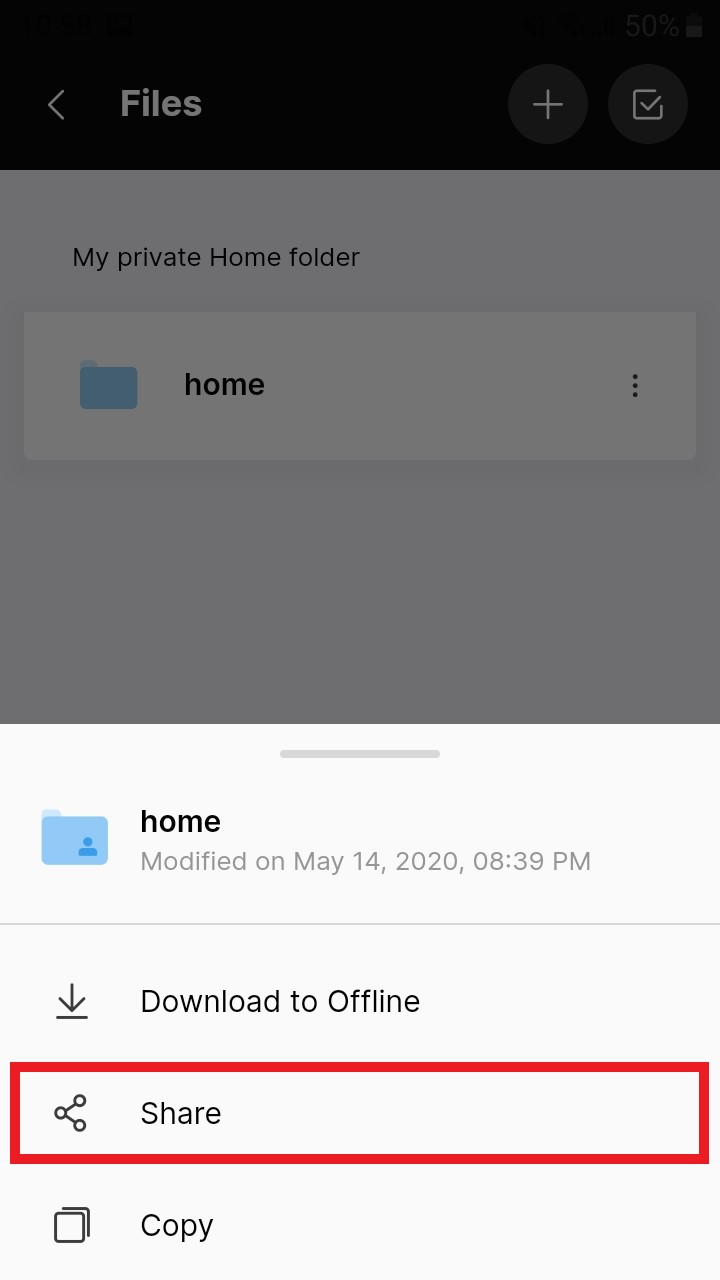 5. Tap Generate Link and then tap Copy Share Link. Tap Share.