How do I upload files to Amber X?
You can upload folders in the Home directory, or you can first go to the folder you want to upload files to in File Explorer. You can either click Upload Files or Upload Folder or you can drag and drop.
1. Log in to Amber OS.
2. Open File Explorer.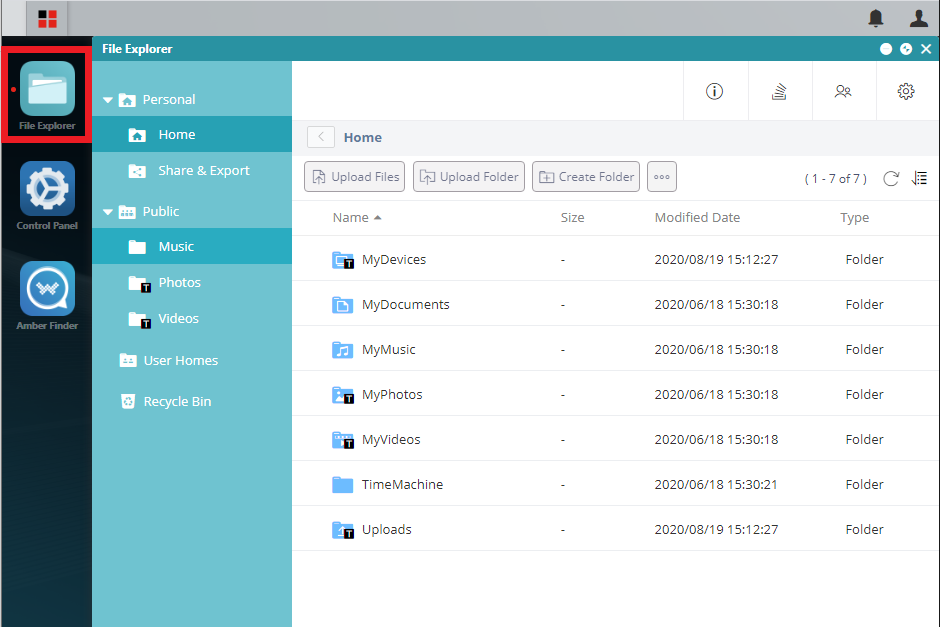 3. Find the desired folder. Click either Upload File or Upload Folder, and confirm Upload to start. You can also drag and drop to File Explorer.