The User Homes folder is a folder containing files and folders of all users of Amber. User Homes folder is only available to admin.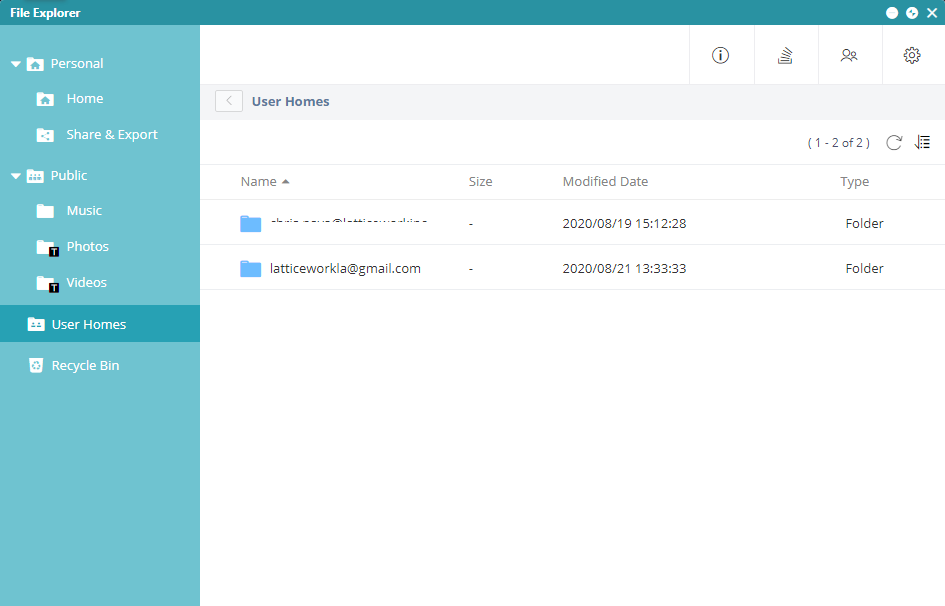 Admin permission level on users can be changed.
1. Log in to Amber X OS as admin.
2. Open Control Panel and click on Privilege > User and click on the checkbox of the user. Click on Edit.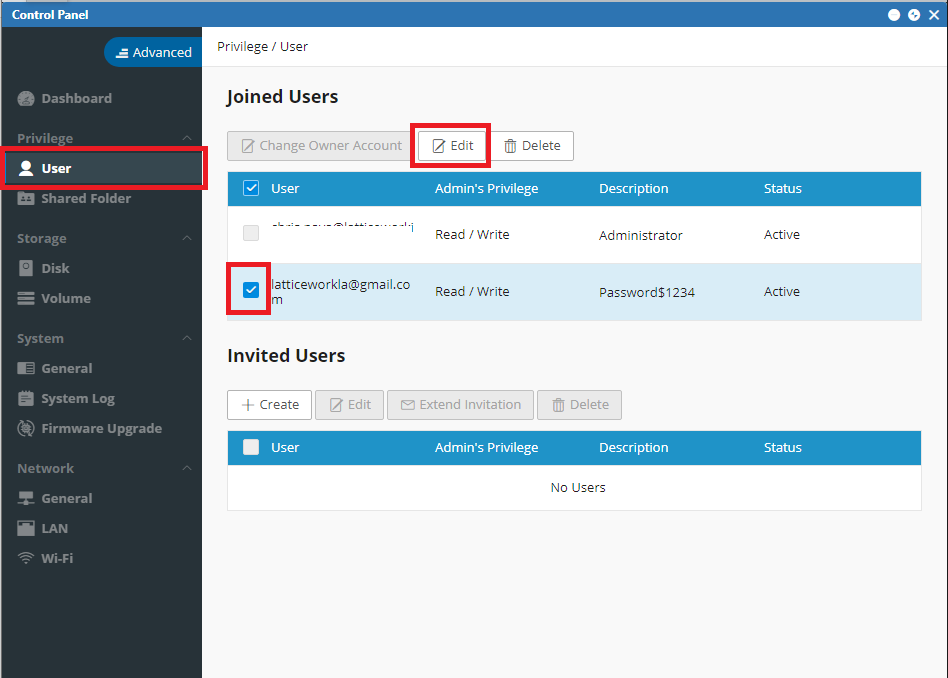 3. Toggle Permissions of admin next to Admin's privilege on this user as shown below. Then Click on Update when done.