Any files or folders you share or that have been shared to you will displayed here. They can be modified at any time. Please view our link on Sharing.
Tap on Shared to view and edit incoming and outgoing [Shared By Me] shares.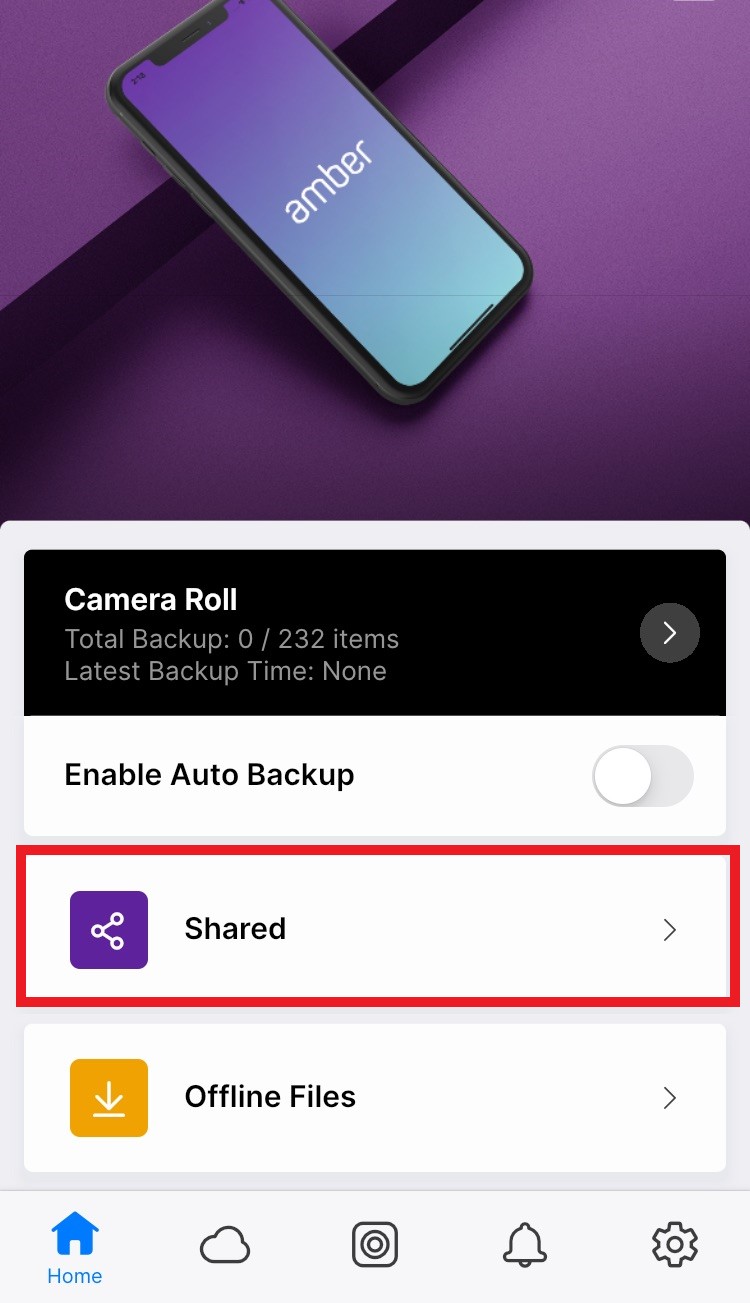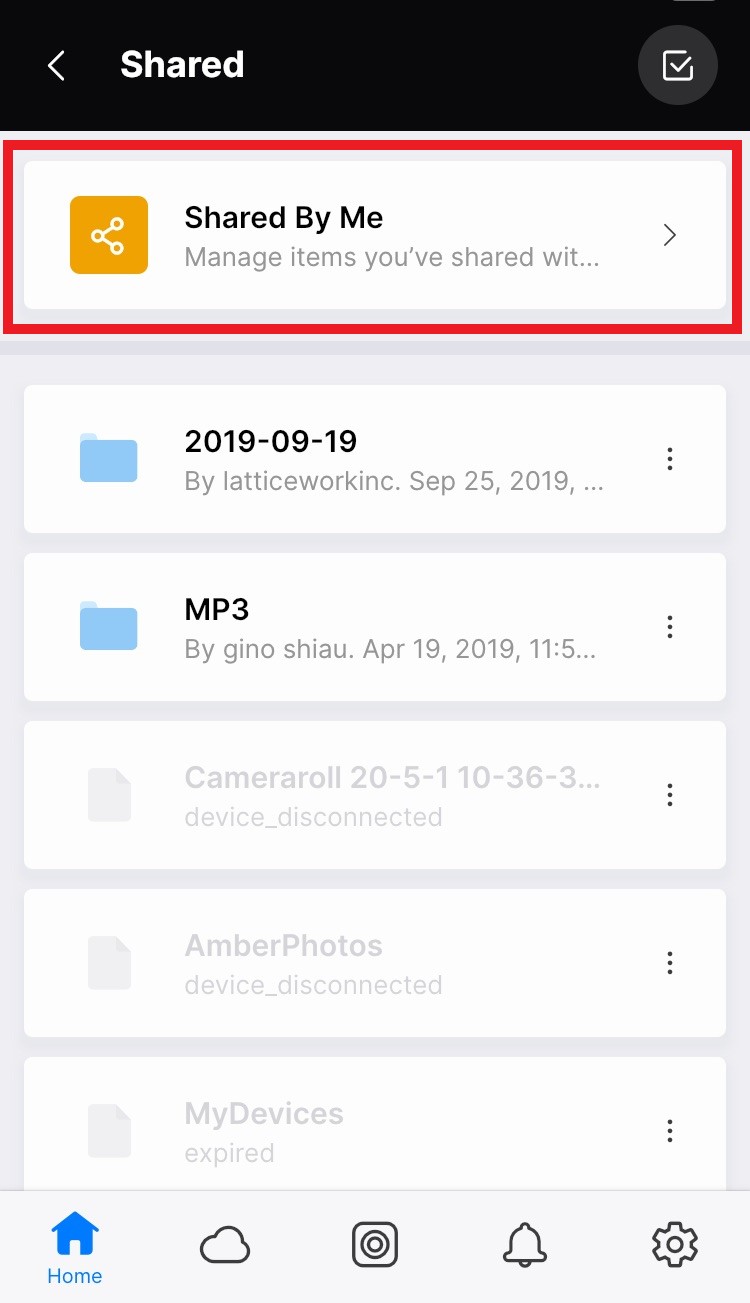 Choose the device that contains the file(s) you shared.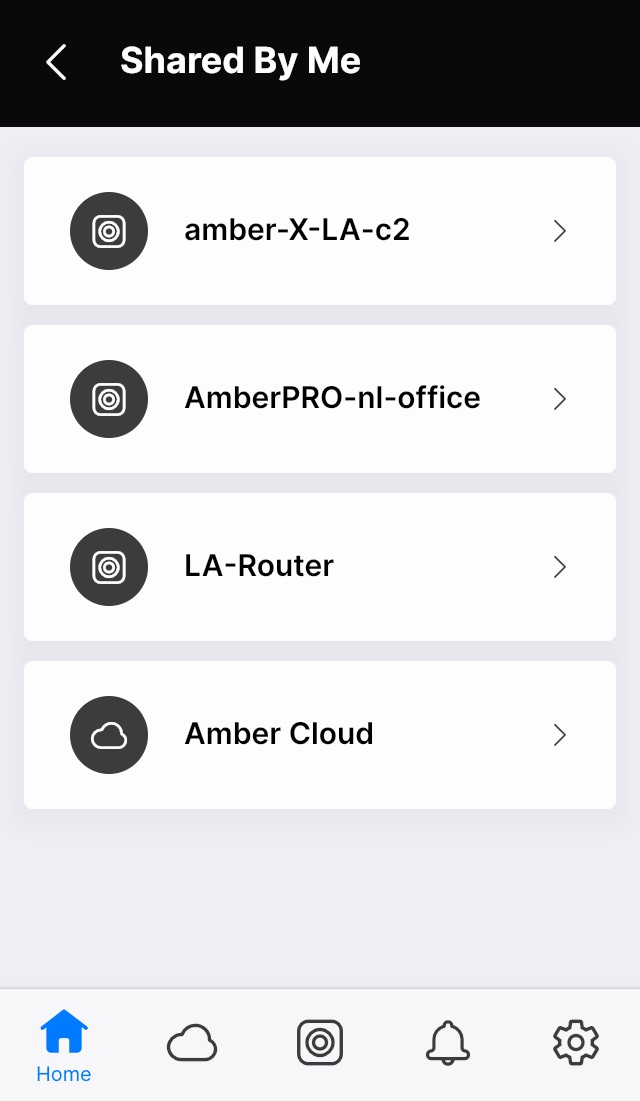 The device now shows what has been shared with your AmberCloud account.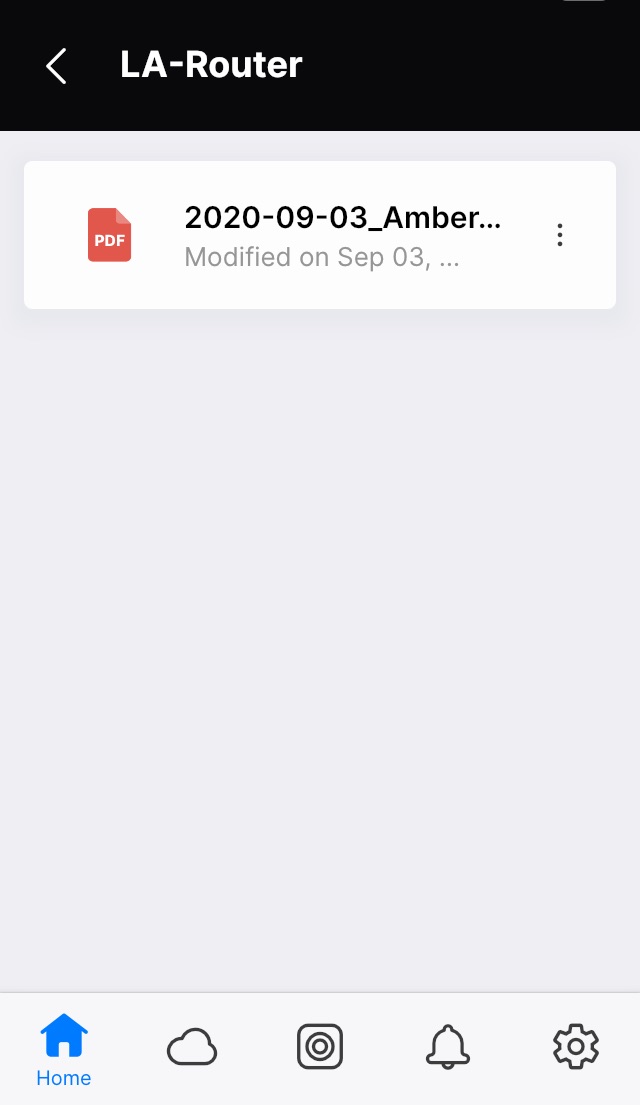 You may even edit the Share details.