Depending on the network you are in, such as your work/office, network firewalls or antivirus software may prevent the LiFE app from connecting to your Amber or allowing you to login the app. Please refer to your dedicated network administrator or IT department for access. 
To Allow Firewall Exceptions on Windows 10:
Please make sure you are able to access Admin settings on your computer, otherwise you will not be able to change Firewall settings.
1. Navigate to Start Menu and search Firewall. Click on the result that says "Firewall & Network Protection"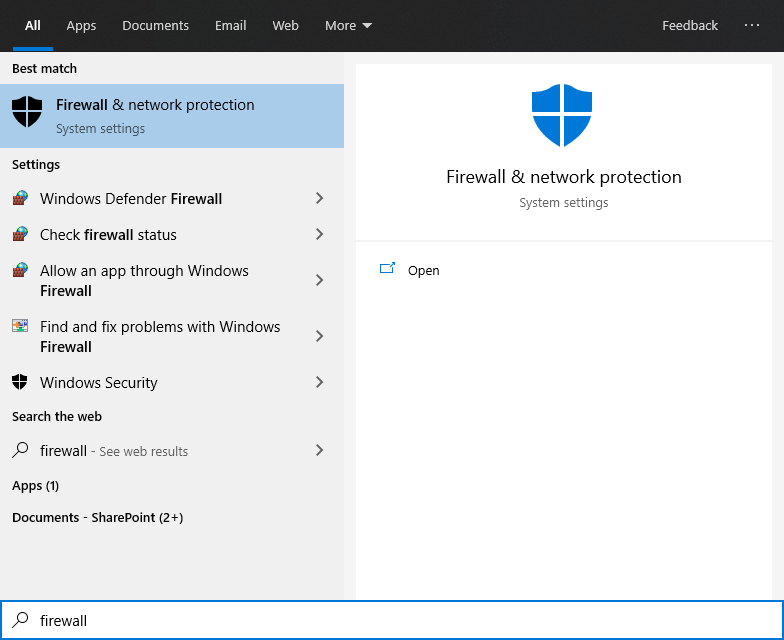 2. Click on "Allow an app through firewall"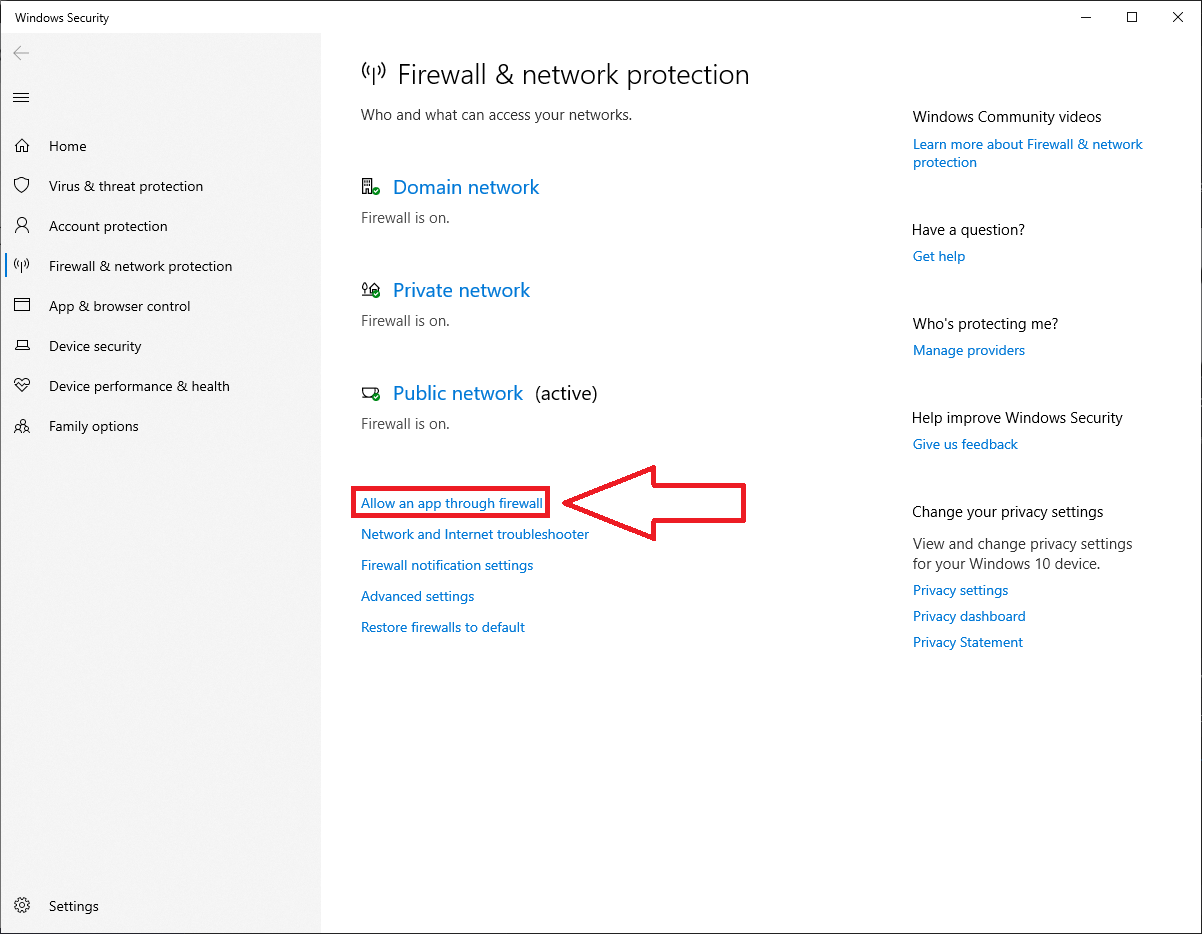 3. Click "Change settings" then select the check box for the Amber LiFE and or Amber IX Desktop app to be allowed to communicate over the Internet without being stopped by Firewall. Click "OK" to apply the settings.