Only want to back up some of your photos and videos, not your whole Camera Roll? No worries. We got you covered. Please follow the steps below to get started:
1. Go to Camera Roll by tapping the Local icon.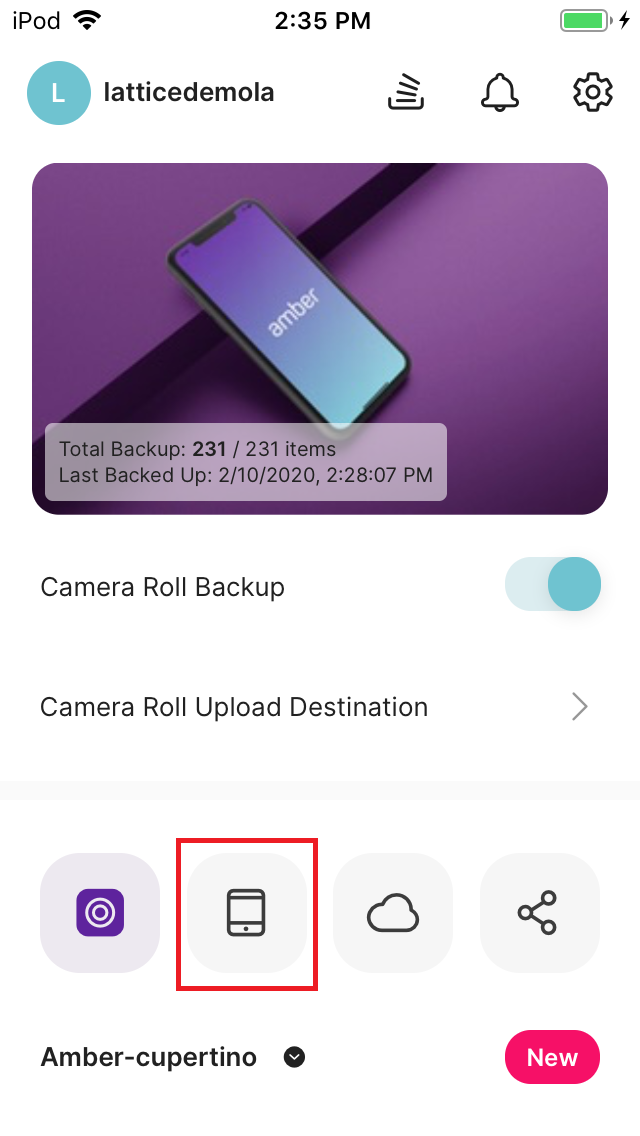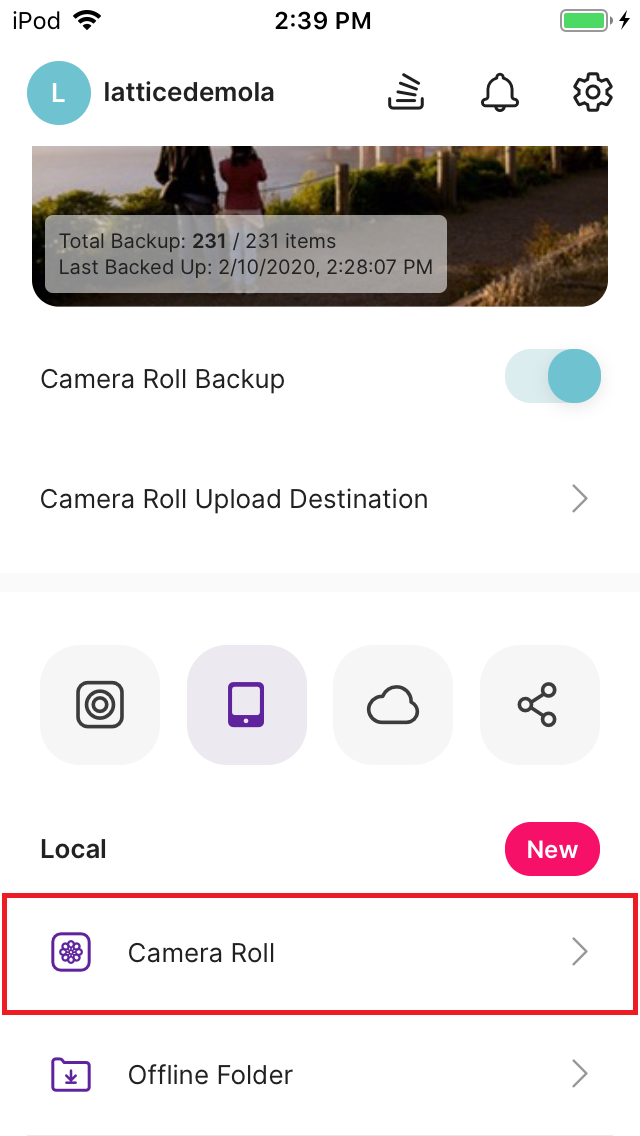 2. Tap on the Photos and then Select button at the top-right to choose photos (maximum 20).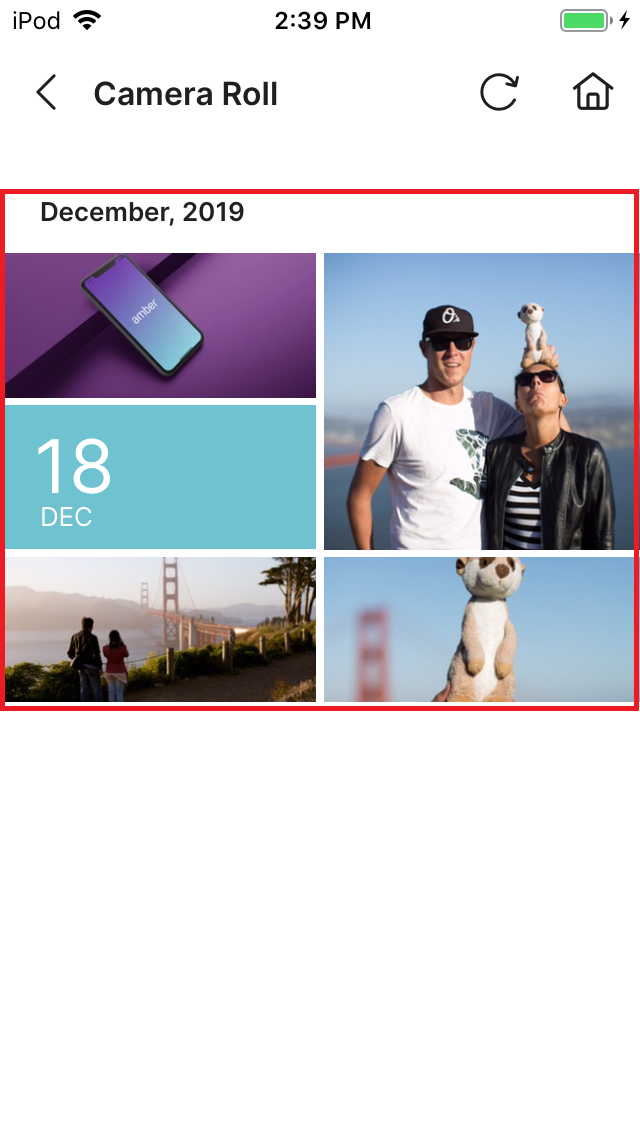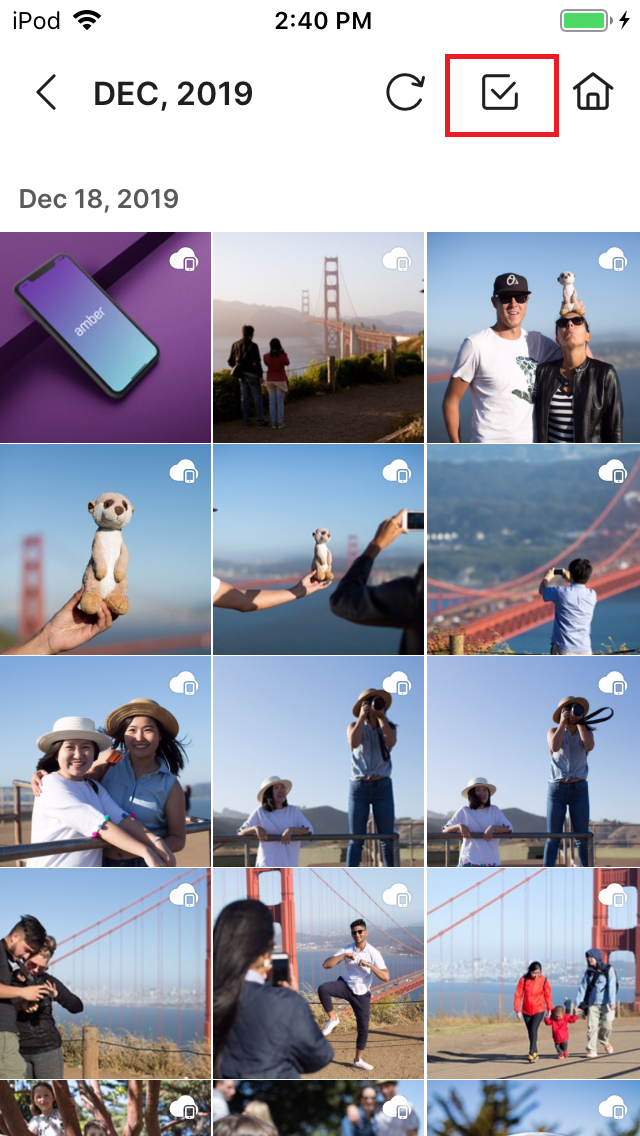 3. After you have selected your files, tap the Upload button.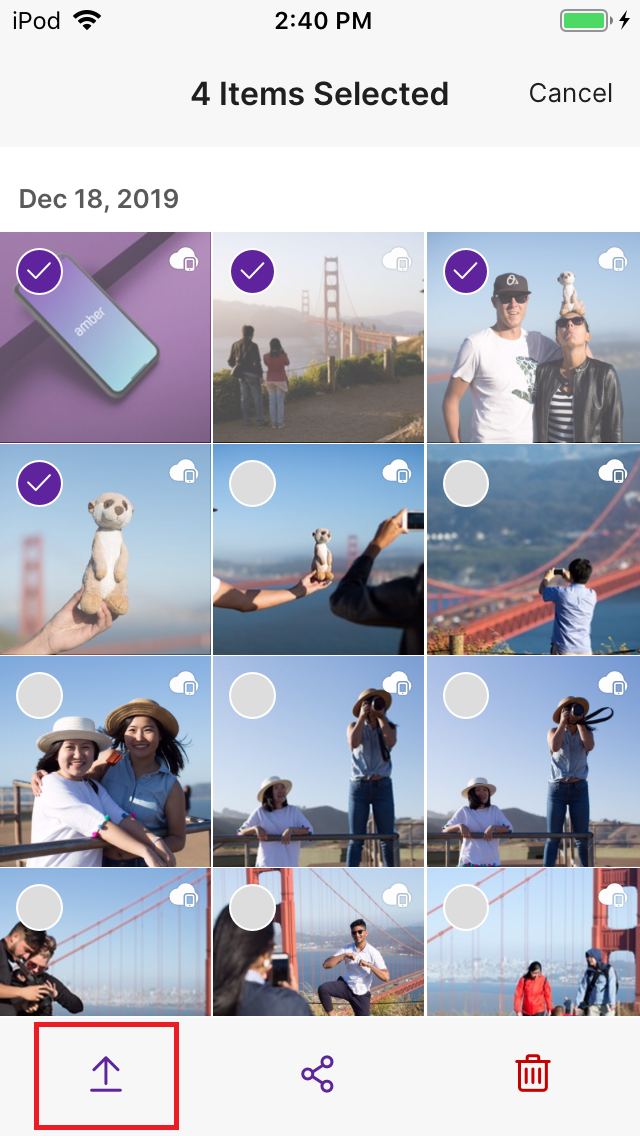 4. Choose the device you'd like to upload.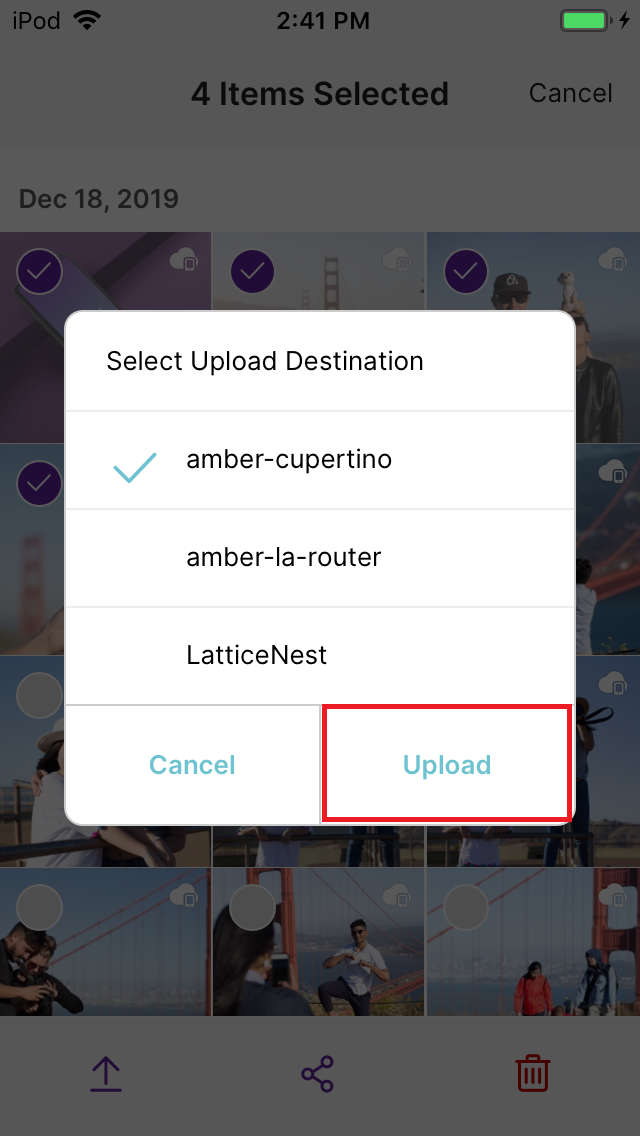 5. Check yes or no to save preference.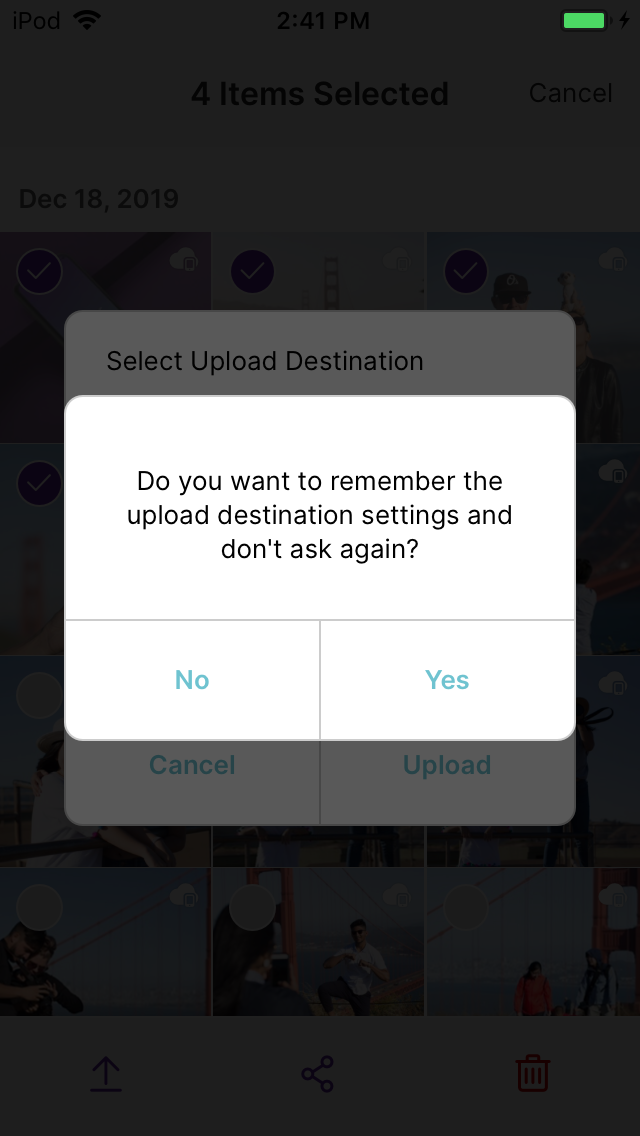 Note: Uploads will go to Home/Uploads folder in Amber.