How do I set Amber Router to Bridge Mode using Amber Manager?
If you already have an existing router that you would like to use and plan on using Amber only as storage device, we recommend switching Amber's Router to bridge mode. Bridge mode is the configuration that disables the NAT feature on the modem and allows a router to function as a DHCP server without an IP Address conflict.
Note: Amber router cannot be changed to bridge mode under the following conditions:
If firmware version is 1.2.2 or below.
If Amber Router is in Wizard State, meaning the router has never been set up or has been reset. In this case, the router will need to be setup in DHCP mode first then switched to bridge mode.
1. Open the Amber Manager App.
2. Select your Amber.
3. Tap on Router at the bottom right. Log into Amber Router (default admin password is admin1234).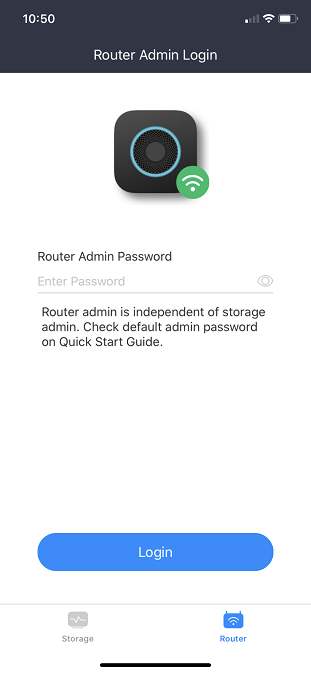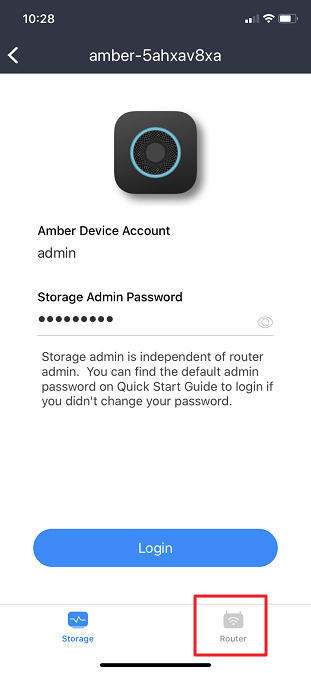 4. Tap on WAN Connection Type.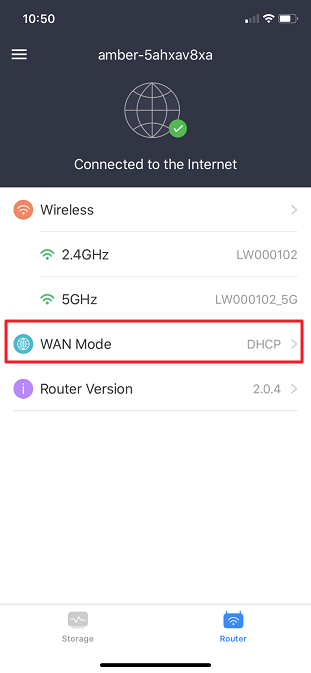 5. Tap on the WAN Mode.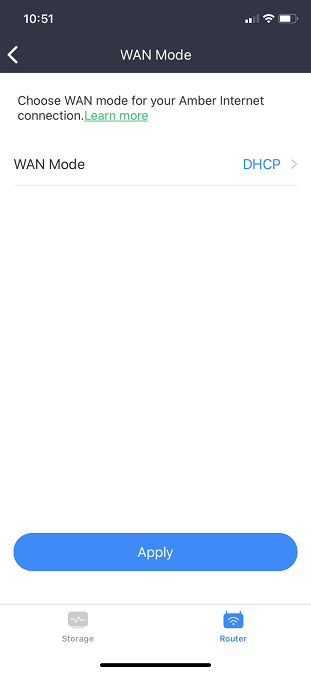 6. Select BRIDGE and tap Apply.