Note: Please backup your data before doing a factory reset. All existing data will be erased and the admin password will be set back to default.
1. Go to Control Panel > Factory Reset (click on Advanced to access the advanced menu options if you do not see Factory Reset). Click Factory Reset.

2. Type confirm and click Next.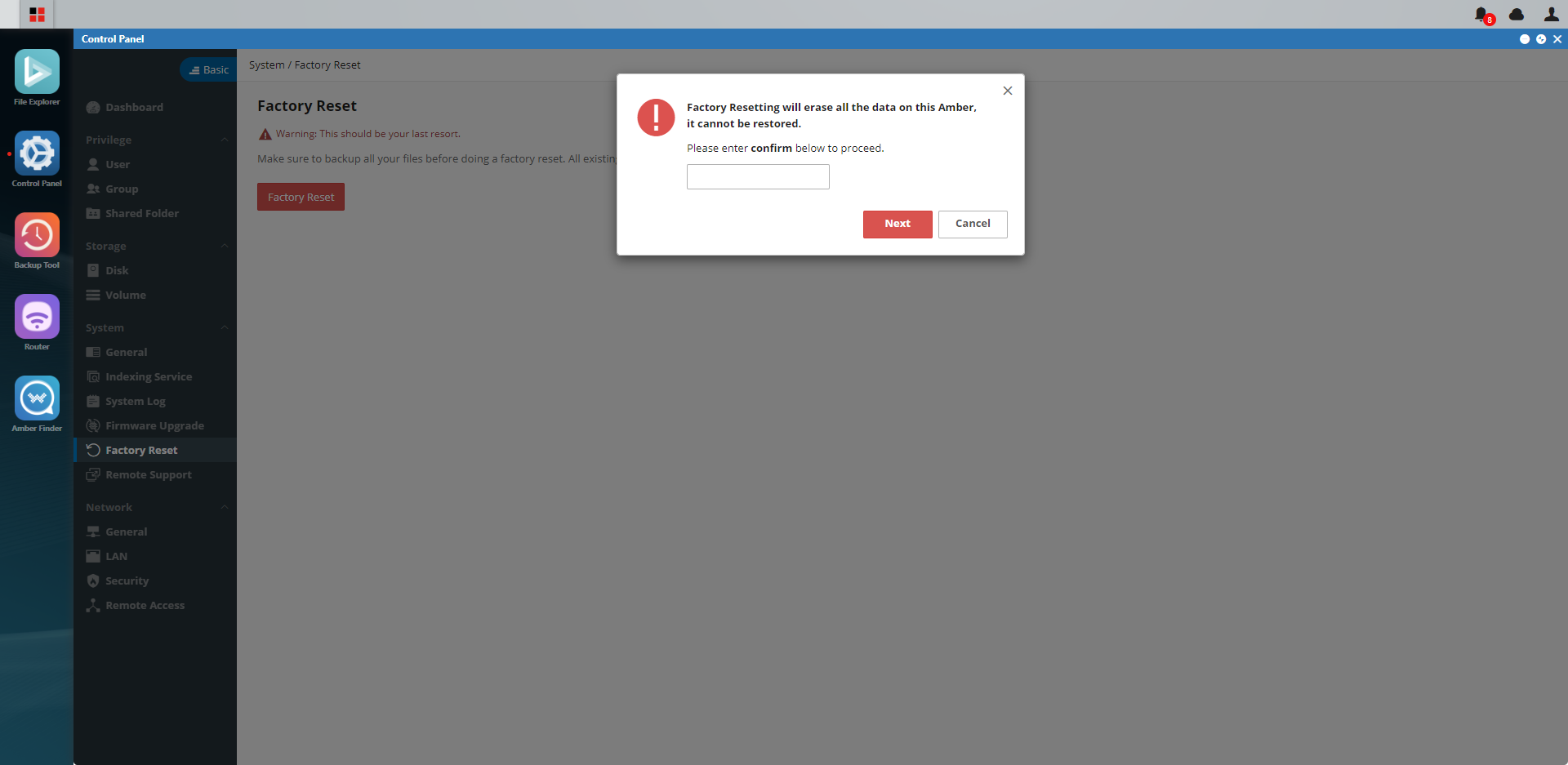 For full reset of both Amber storage and Amber Router:
1. Press Reset Button for 10 seconds on the back of Amber plus the Power button
2. Wait for two short buzzes and for the LED to blink orange.
3. This will bring you back to Amber OS Loader. From here, you will be able to either re-install Amber OS or reboot. The Amber will beep one time and LED will blink yellow.
Note: If you re-install, all data on drives will be lost.