Note: Please backup your data before doing a factory reset. All existing data will be erased and the admin password will be set back to default.
1. You will need to access your Amber OS and to do so use the following URL to search for it inside your network.
Latticenode.local
http://latticenode/app/default/webappfinder/#welcome
Click Connect and use your existing credentials to access web os.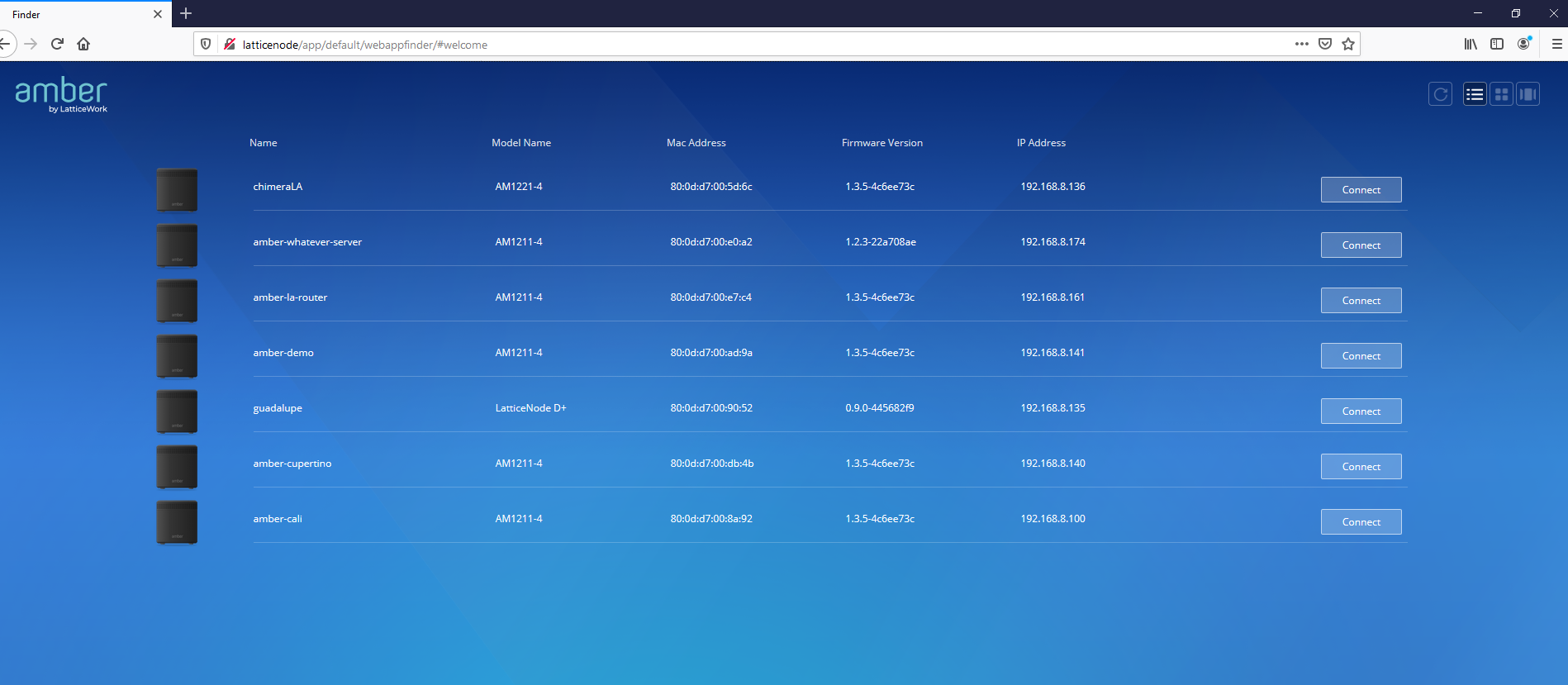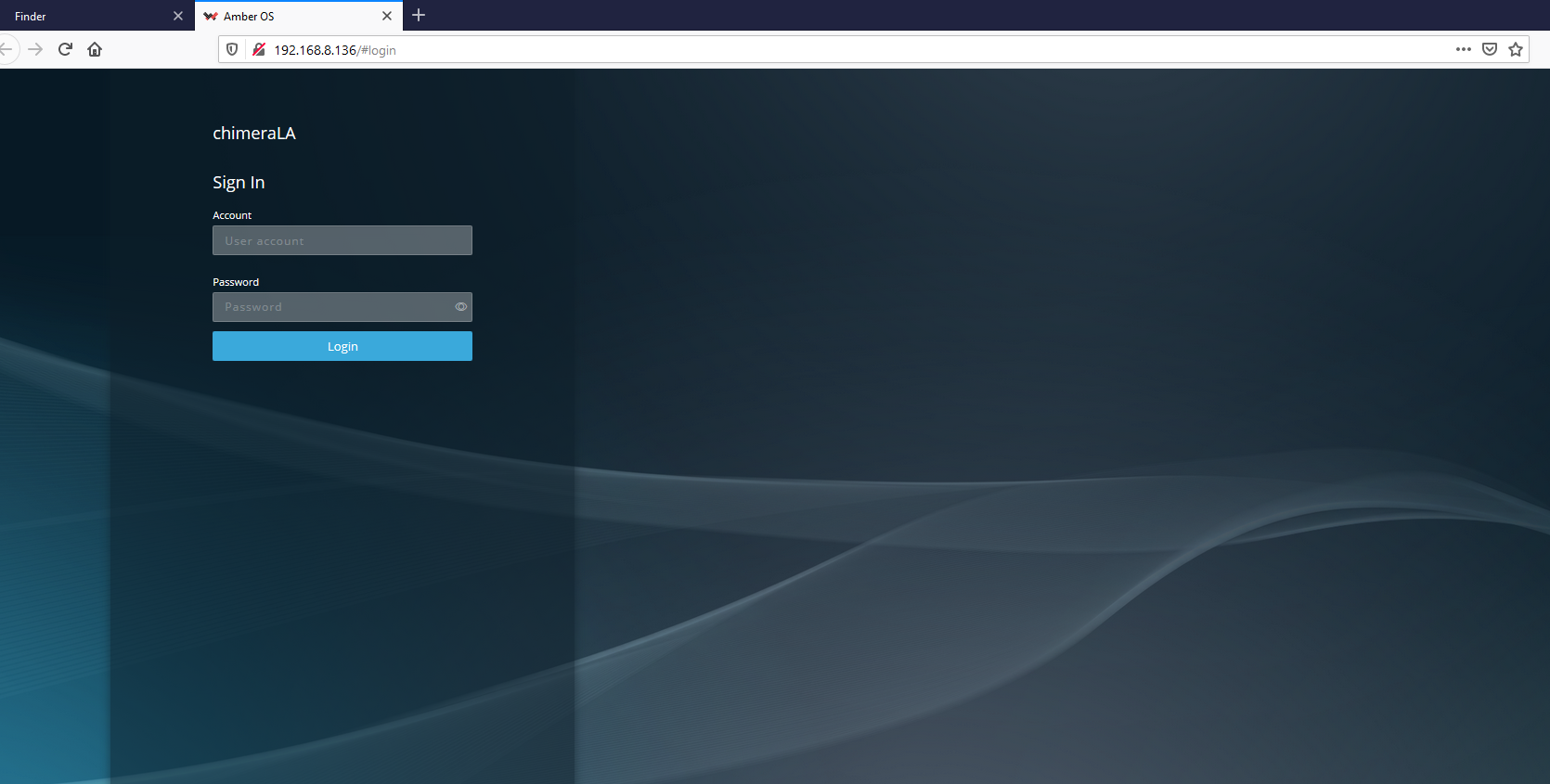 2. Now that you have logged in to Amber OS navigate to Control Panel > Factory Reset (click on Advanced to access the advanced menu options if you do not see Factory Reset). Click Factory Reset.

3. Type confirm and click Next.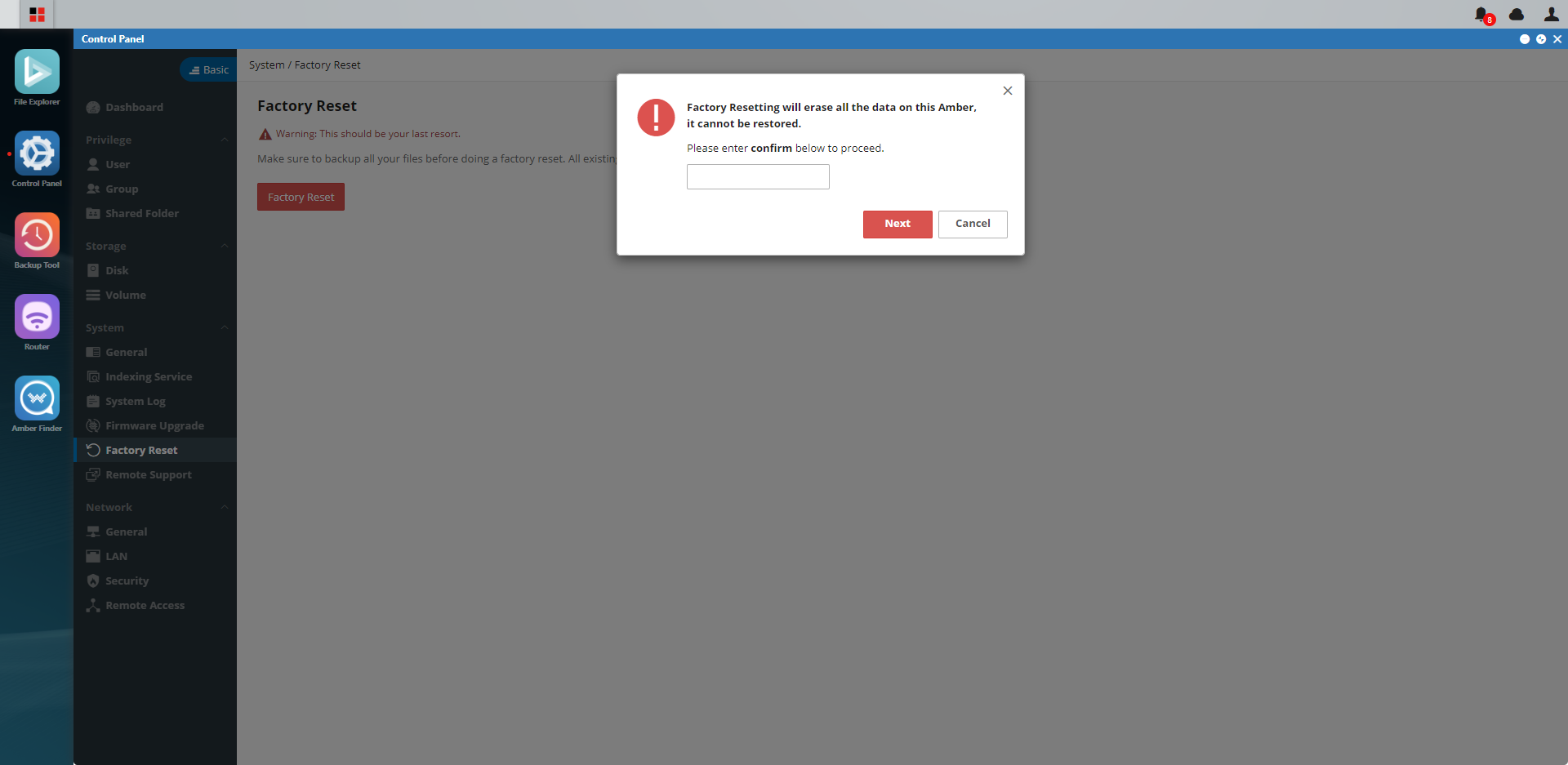 Note: This will wipe everything on Amber and you will not be able to recover any data.