To enable Universal Plug and Play (UPnP) on the Amber Router for all devices, please follow the steps below:
Note: Amber Router by default has UPnP enabled for Amber storage.
1. Open a web browser and go to http://latticerouter.local
2. Login to Amber Router (default password is admin1234).
3. Click on UPnP on the left under the NAT Forwarding section. Note: UPnP is enabled for Amber storage only by default.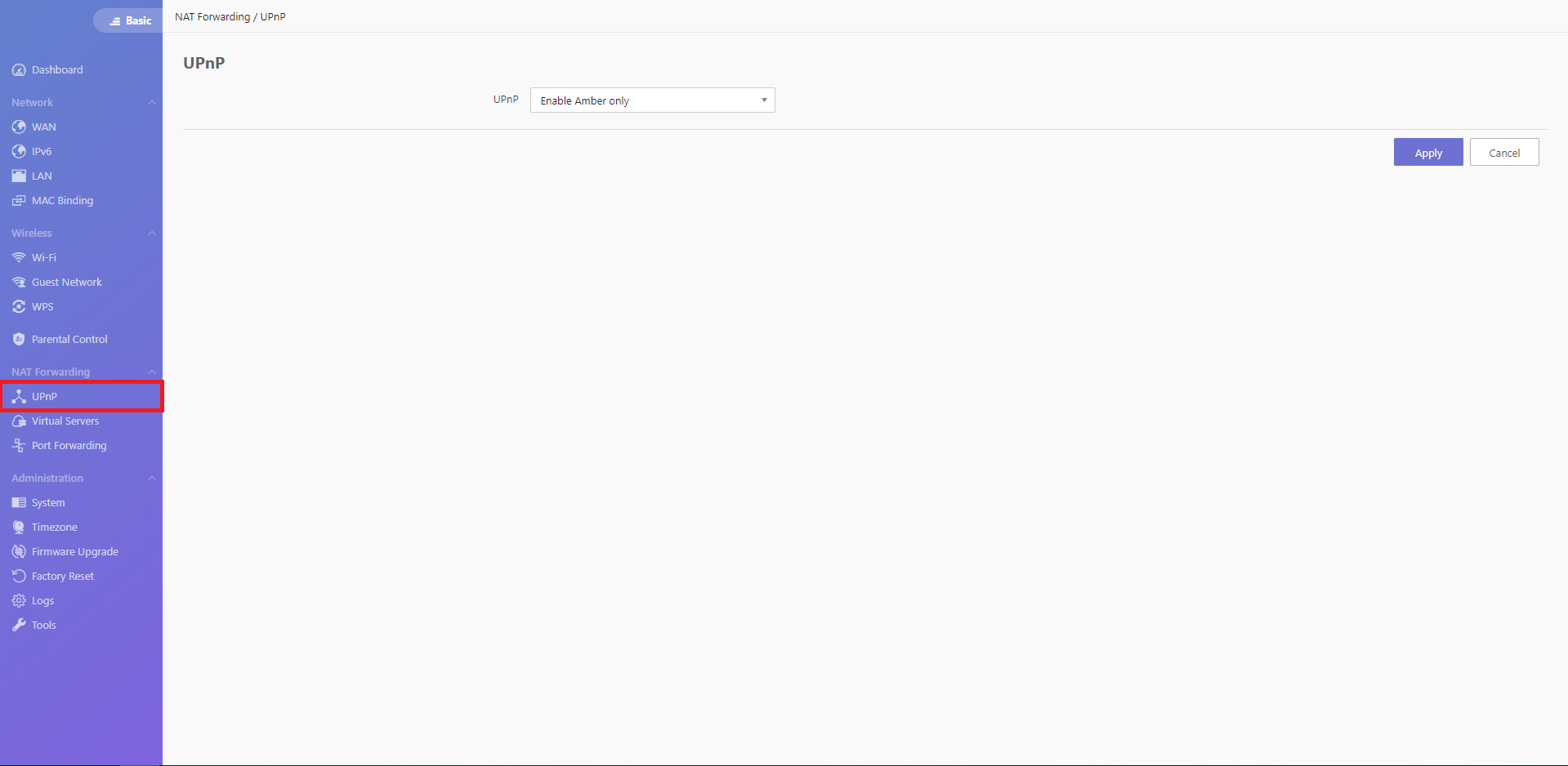 4. Select "Enable all" and click Apply.