How do I run or schedule a S.M.A.R.T. test?
S.M.A.R.T. (Self-Monitoring, Analysis, and Reporting Technology) test gauges the hard drive's reliability and determine if they're failing. You can run a S.M.A.R.T test to get health information of disks.
To run a S.M.A.R.T. test:
1. Go to Control Panel > Disk. Click Disk Health Info.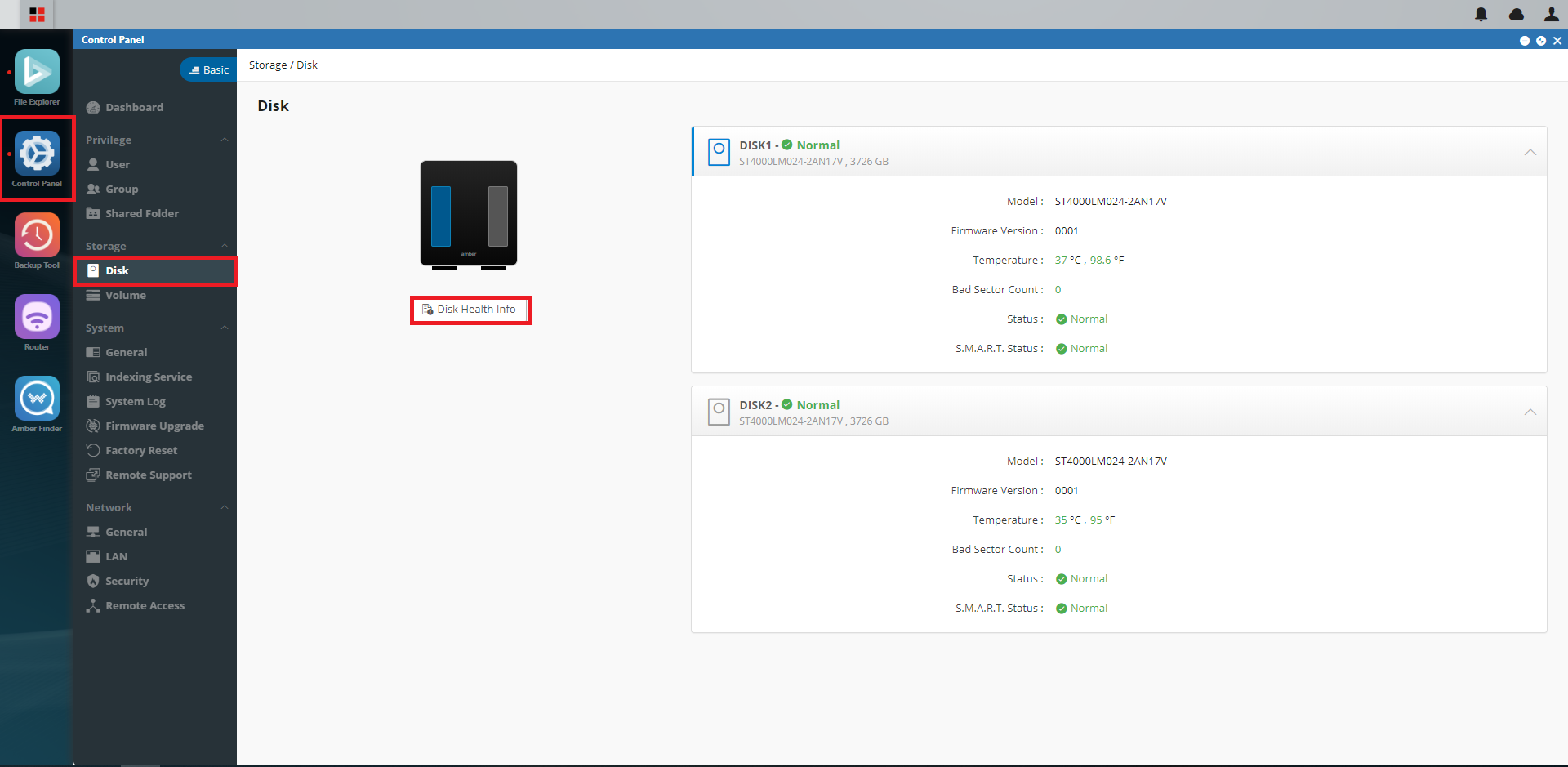 2. Select the disk you want to run the test on. Choose either Rapid Test or Complete Test. Click Manual Start.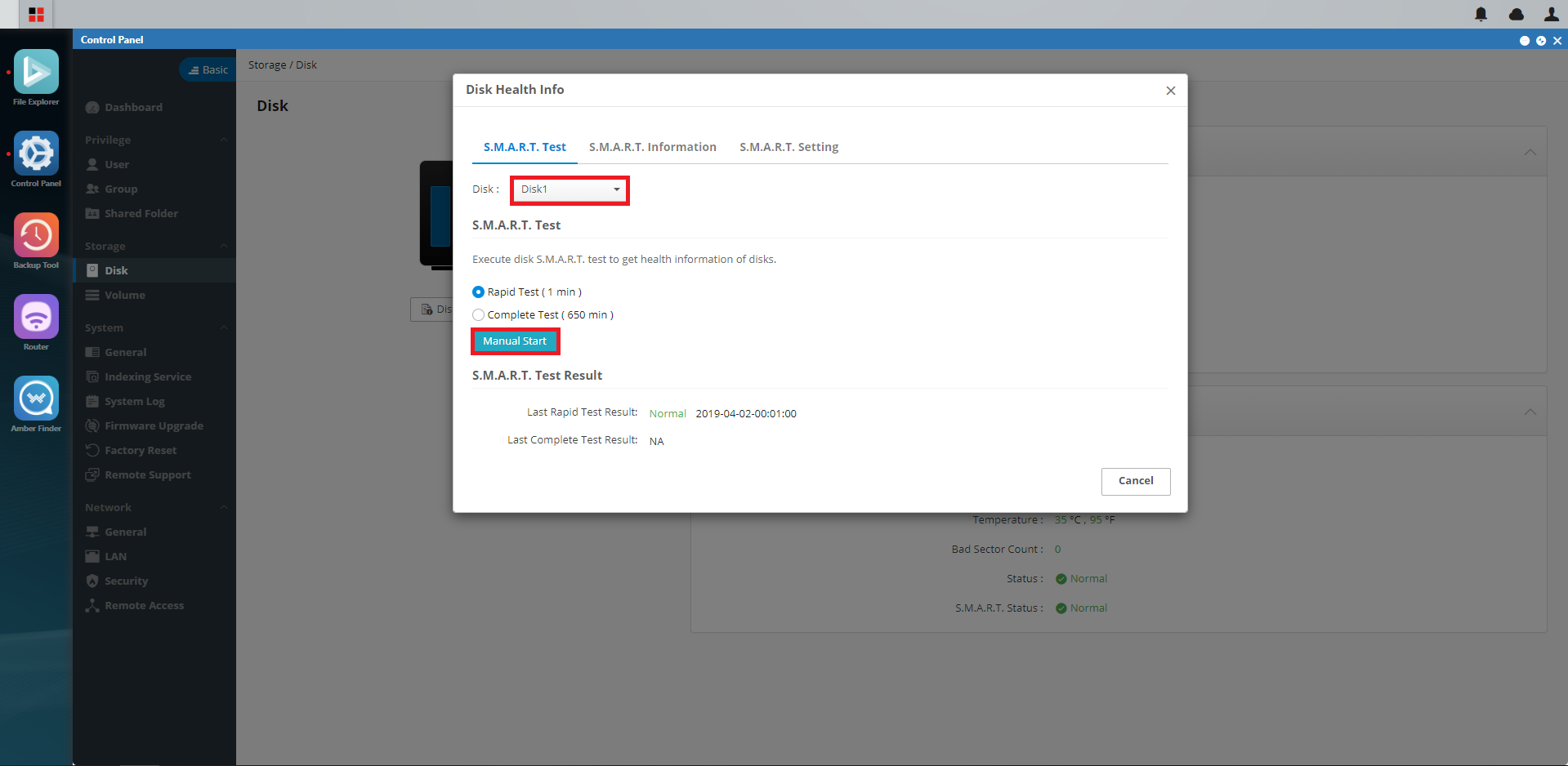 3. Once the test is complete, you can see the results under S.M.A.R.T. Test Result.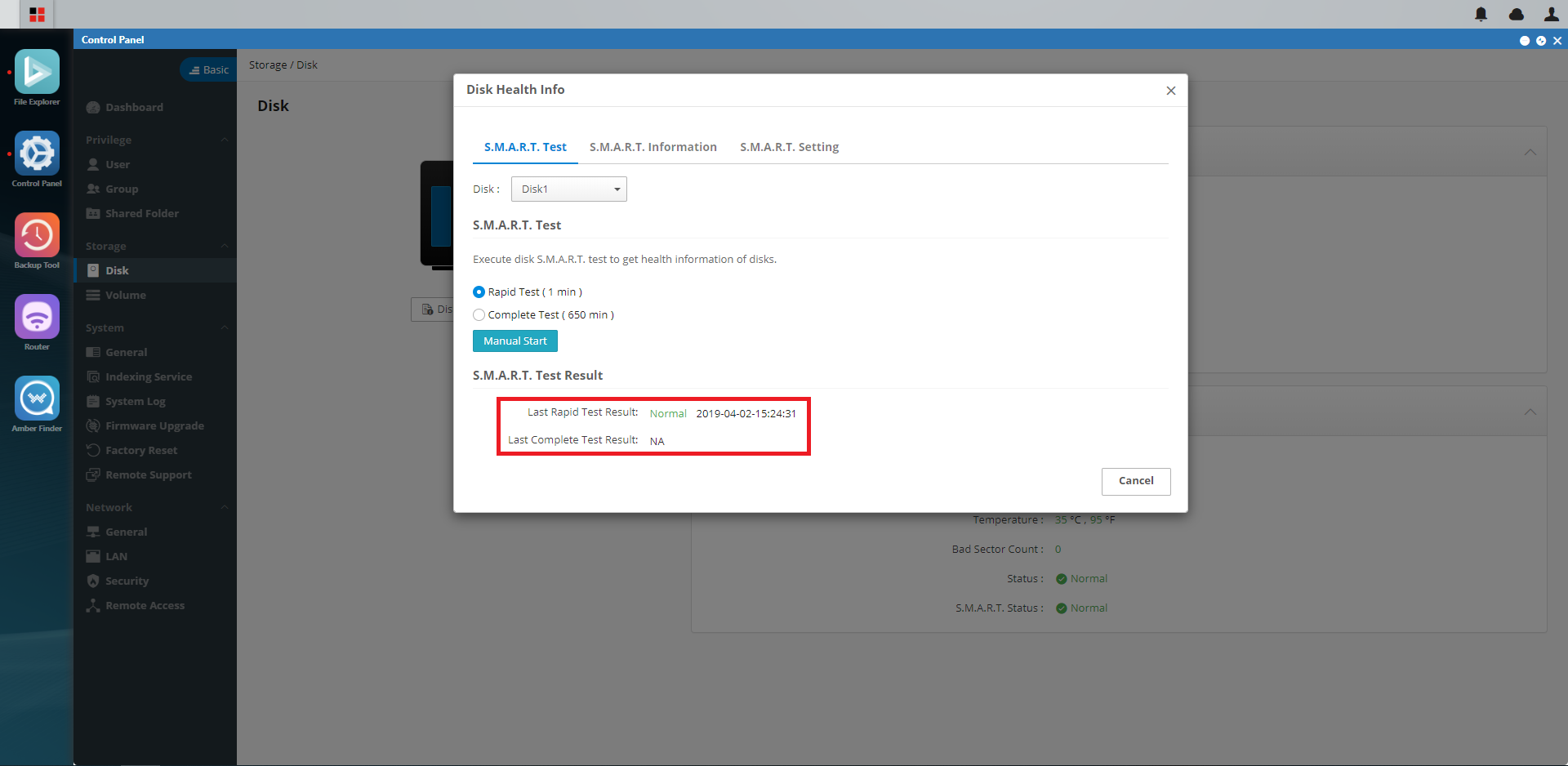 To schedule a S.M.A.R.T. test:
1. Go to S.M.A.R.T. Setting:
Rapid or complete test:

Frequency: Set frequency of test to daily, weekly, or monthly and the day.
Time: Set the time to run test.

Threshold - Set threshold of bad sectors before a notification is sent (default is set to 50).
Click Apply once you are done.