How do I set the backup destination if I have multiple Ambers?
If you backed up your camera roll, then you have already chosen your default destination.
If you want to change it:
1. Go to Settings.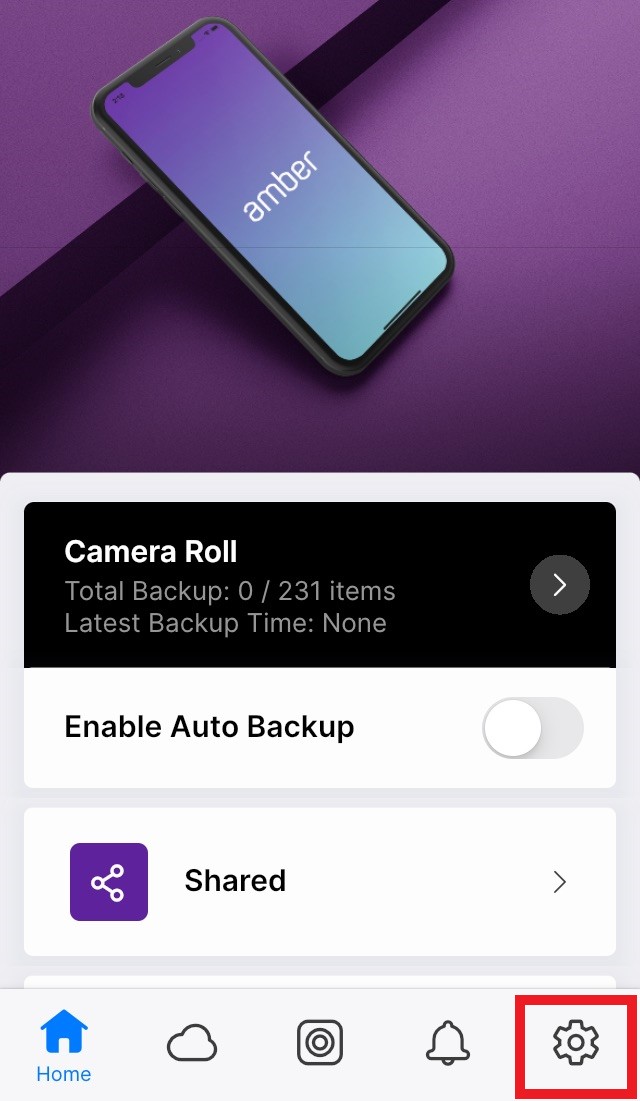 2. Go to Backup & Upload and choose Camera Roll Backup.
3. Select Backup Settings.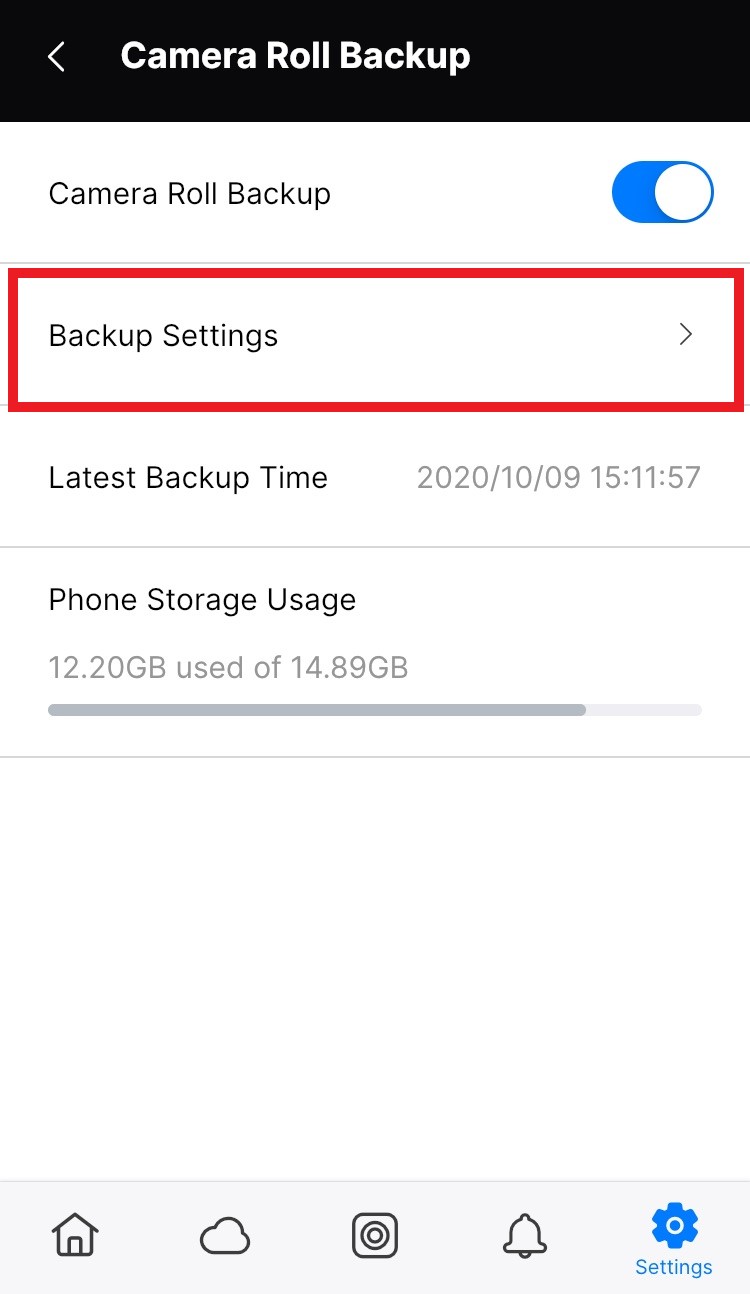 4. Go to Backup Device.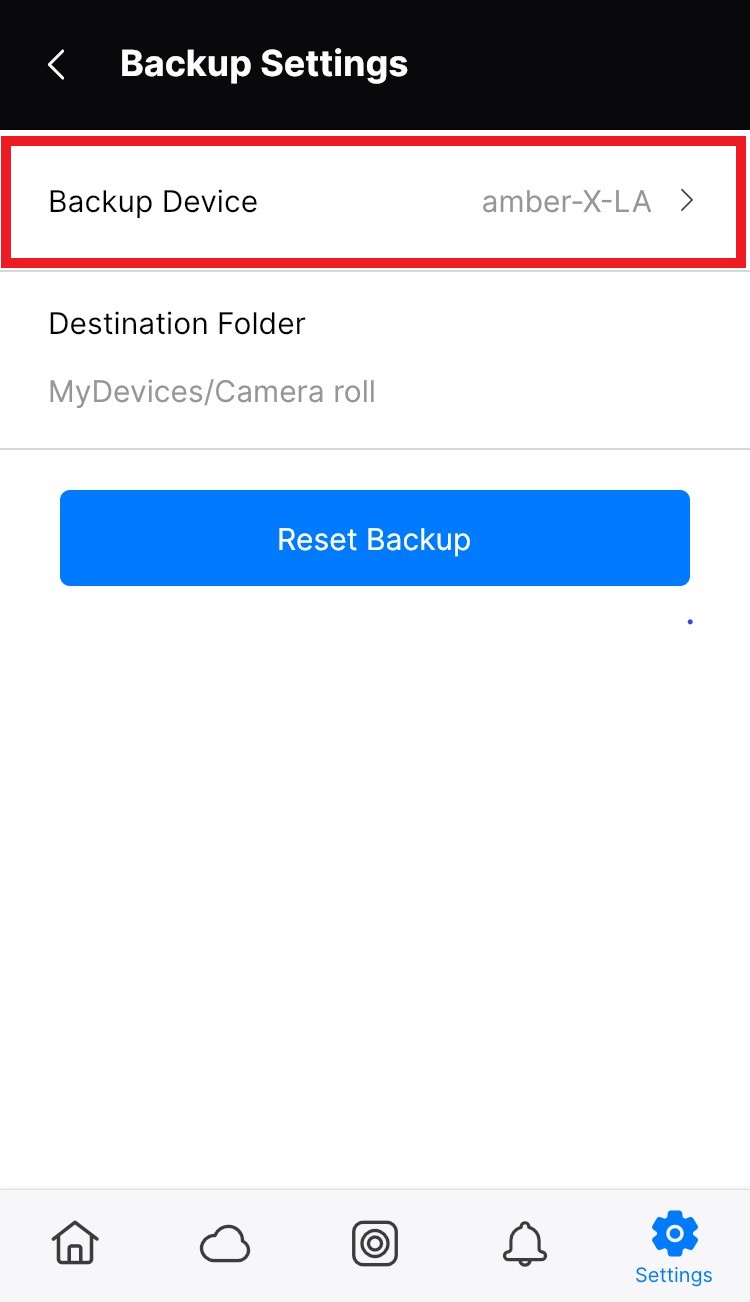 5. Select your device and click Confirm.