What is MAC Binding and how do I add one?
MAC Binding: MAC-IP Binding allows us to reserve static IP assignment for a client. The maximum supported entries are 32 and this feature is applicable for Local DHCP Scope only. Computers with a specified MAC address can only send and receive information with the associated IP address. To use MAC address binding, you must associate an IP address on the specified interface with a MAC address.
1) Helps reserve IP address for specific client.
2) Reserving an IP address allows us to create policies in the firewall configuration, to prioritize the traffic.
1. Login to Amber Router by going to latticerouter.local in your web browser or from Amber OS. The default password is admin1234. Once you are logged in, click Advanced on the top left to access the advanced menu.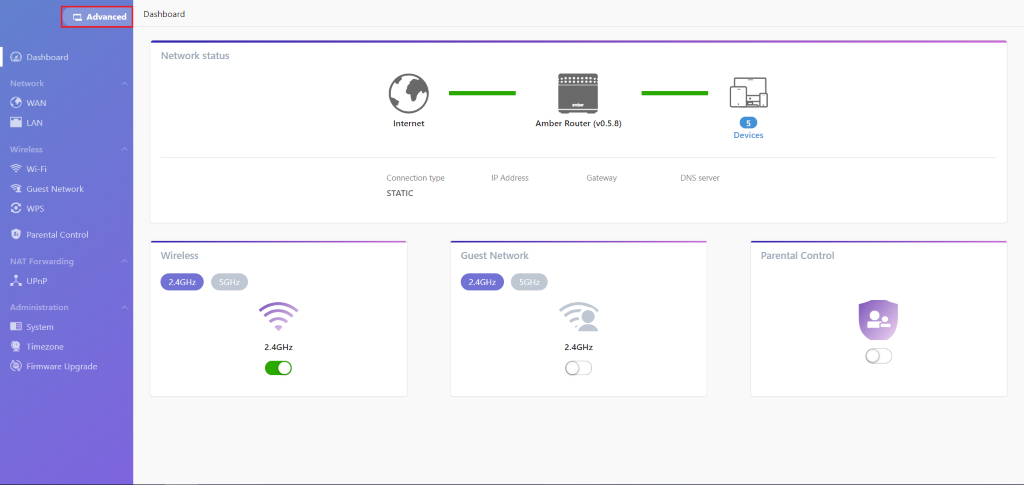 2. Click MAC Binding under Network.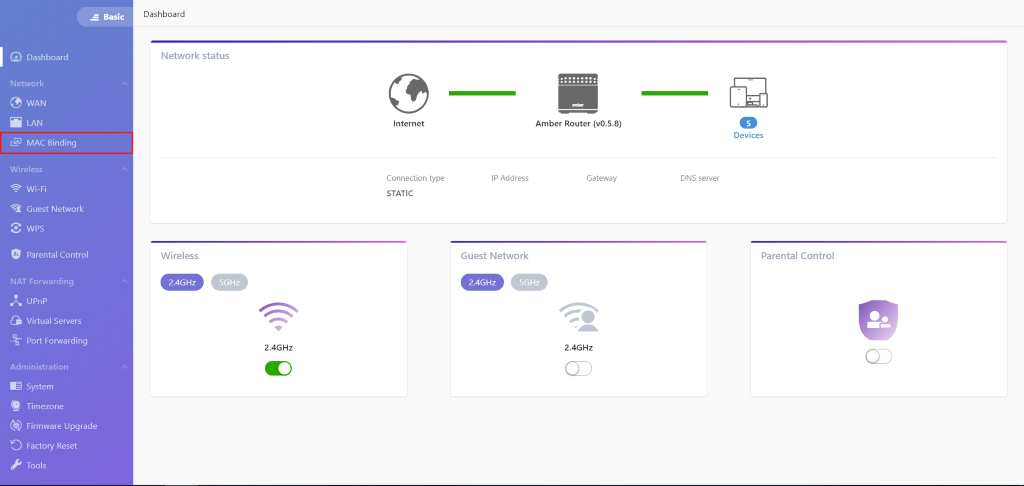 3. Find your desired device and select toggle switch. Click Apply near bottom.