1. Go to the folder you want to upload files to in File Explorer. You can either click Upload Files or Upload Folder or you can drag and drop what you want to upload onto the main screen shown below.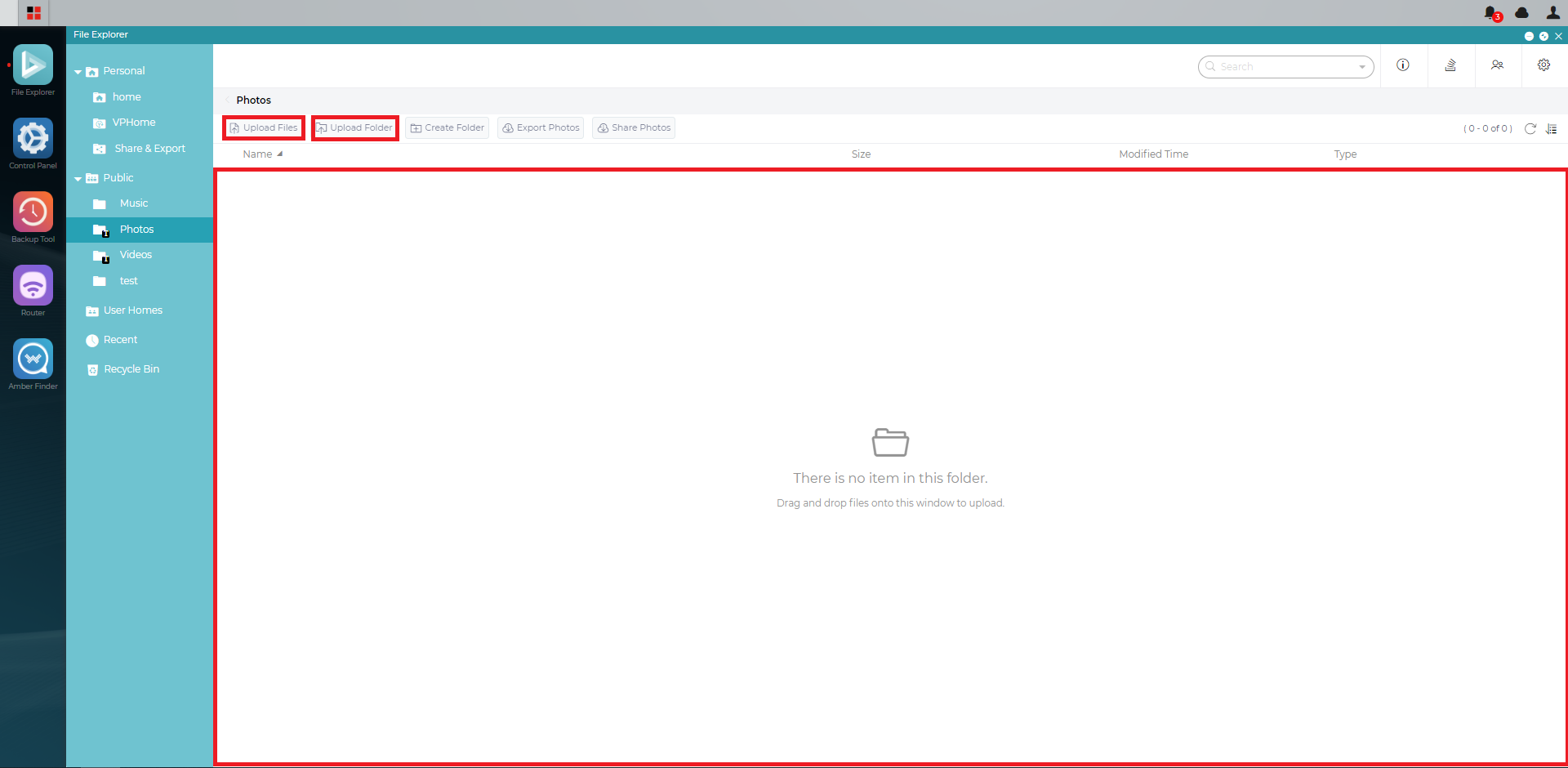 2. In this example, I chose to Upload Folder and selected a folder from my PC. Click Upload to start upload.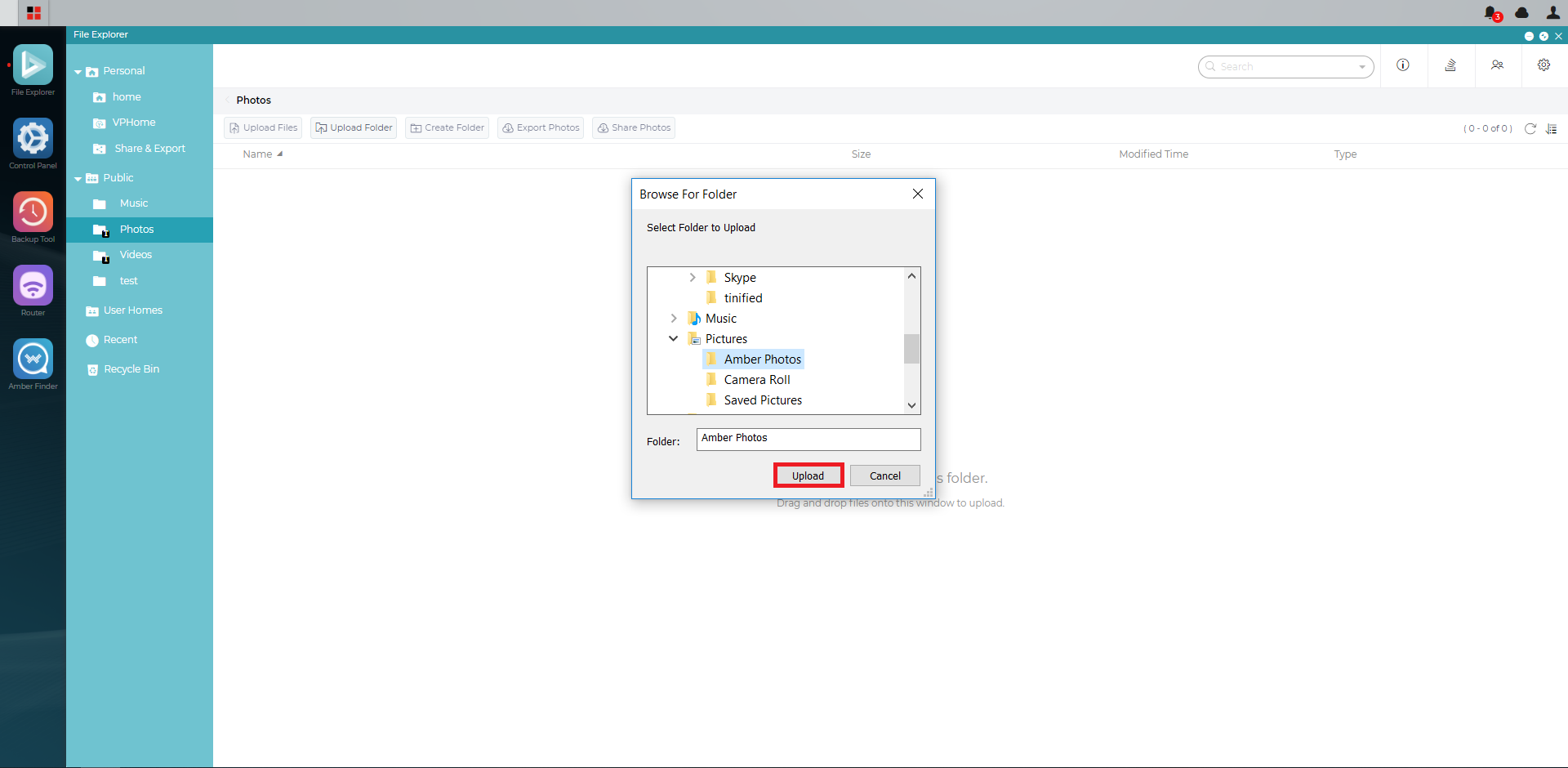 3. A window will pop-up to confirm your upload. Click Upload to confirm.