How to share files stored on Amber X?
Sharing files from your Amber X is fun and easy!
(To learn how to share files from your mobile device using Amber iX Mobile, please see this article)
1. Login to Amber iX Desktop App
2. Navigate to the folder or file(s) you want to share. Select the folder or file(s) and then right-click and click Share.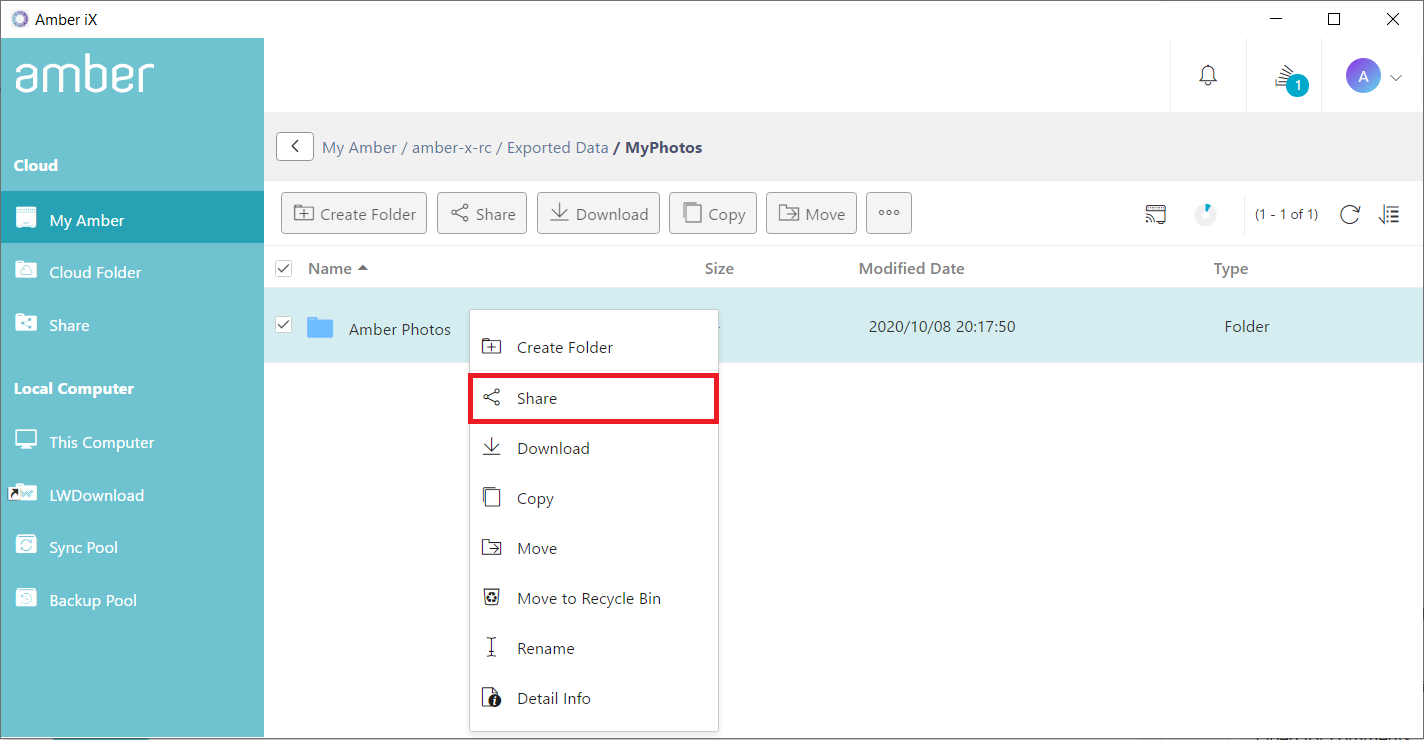 2. Enter the email address and click the "+" sign.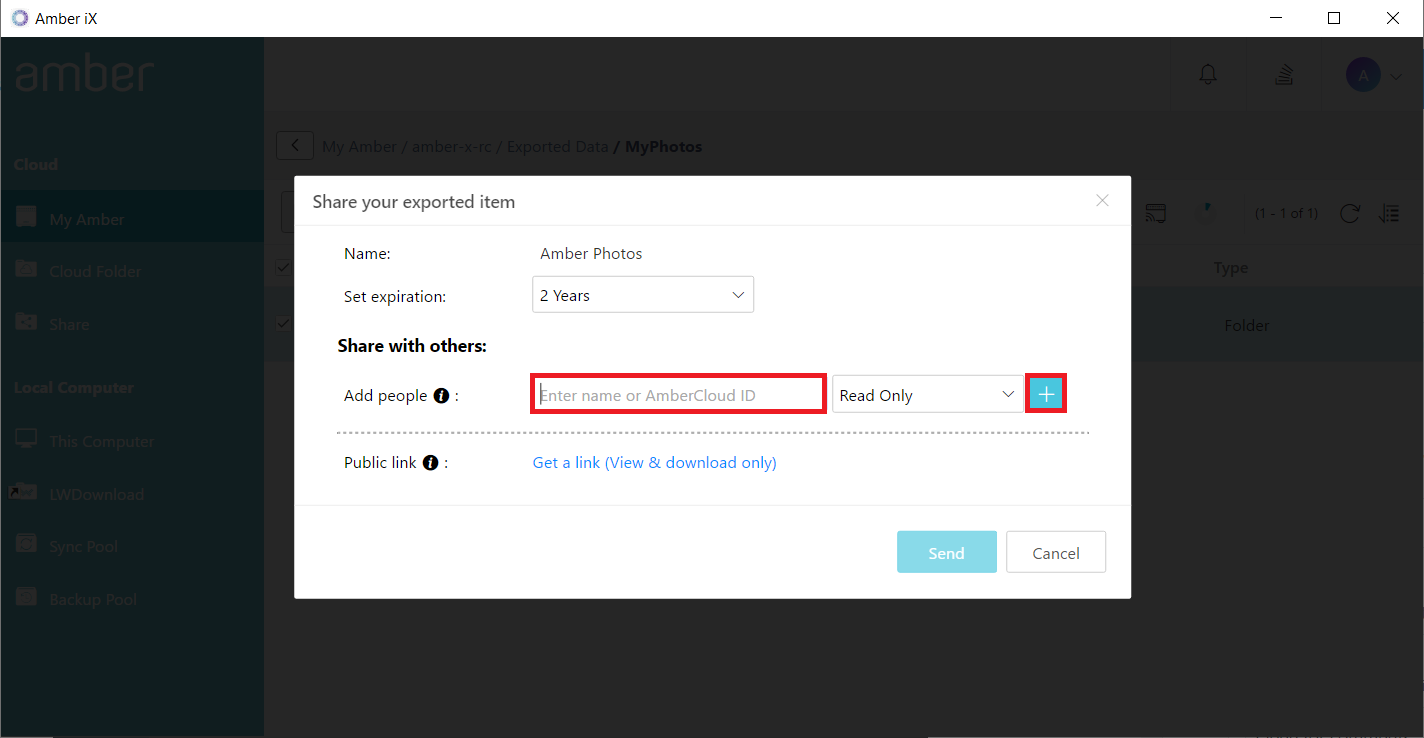 3. When you are done adding people, click Share.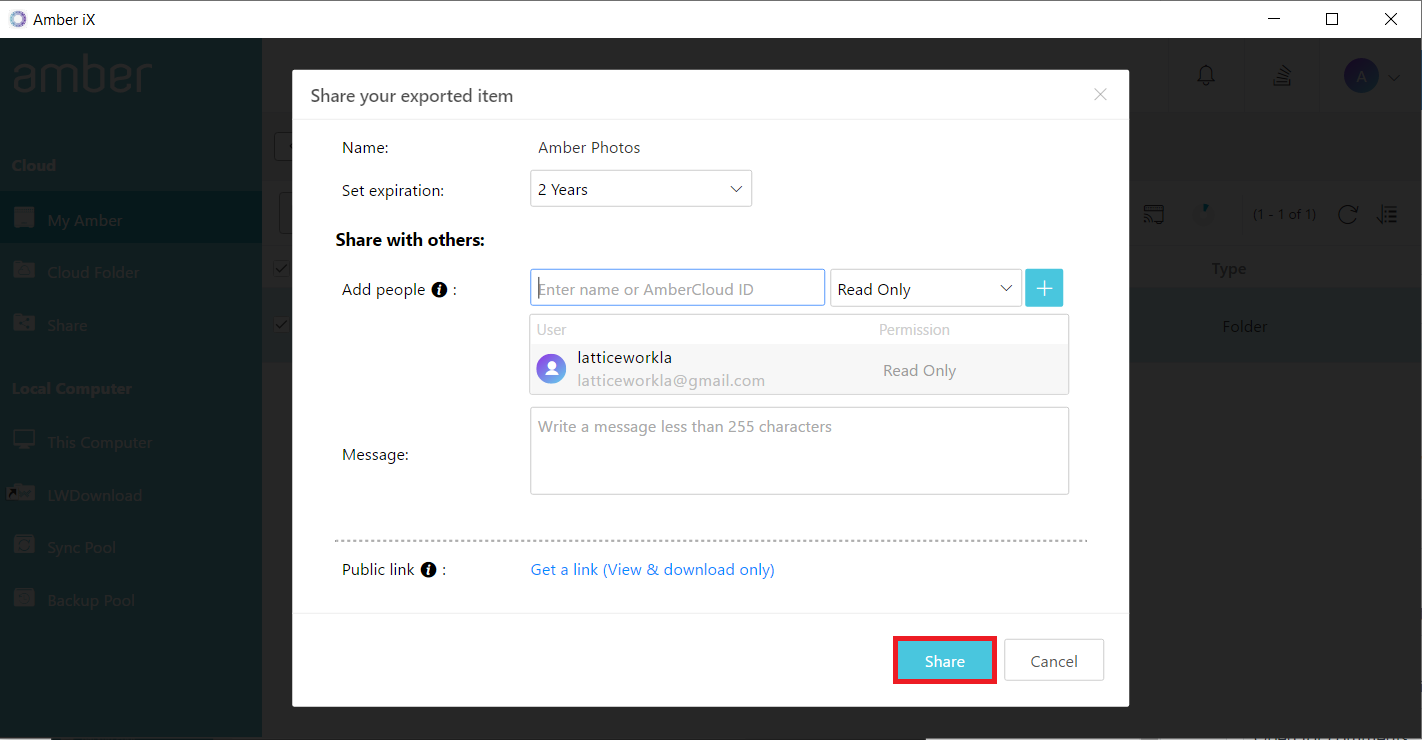 Alternatively, you can generate a public link to share with people.
For more information about how to share files from Amber iX Desktop, please check out DBTech.