Managing External USB Drive(s)
Permission Settings for Active Users
To allow or deny active users access to USB, go to Control Panel → User → Select User → Edit.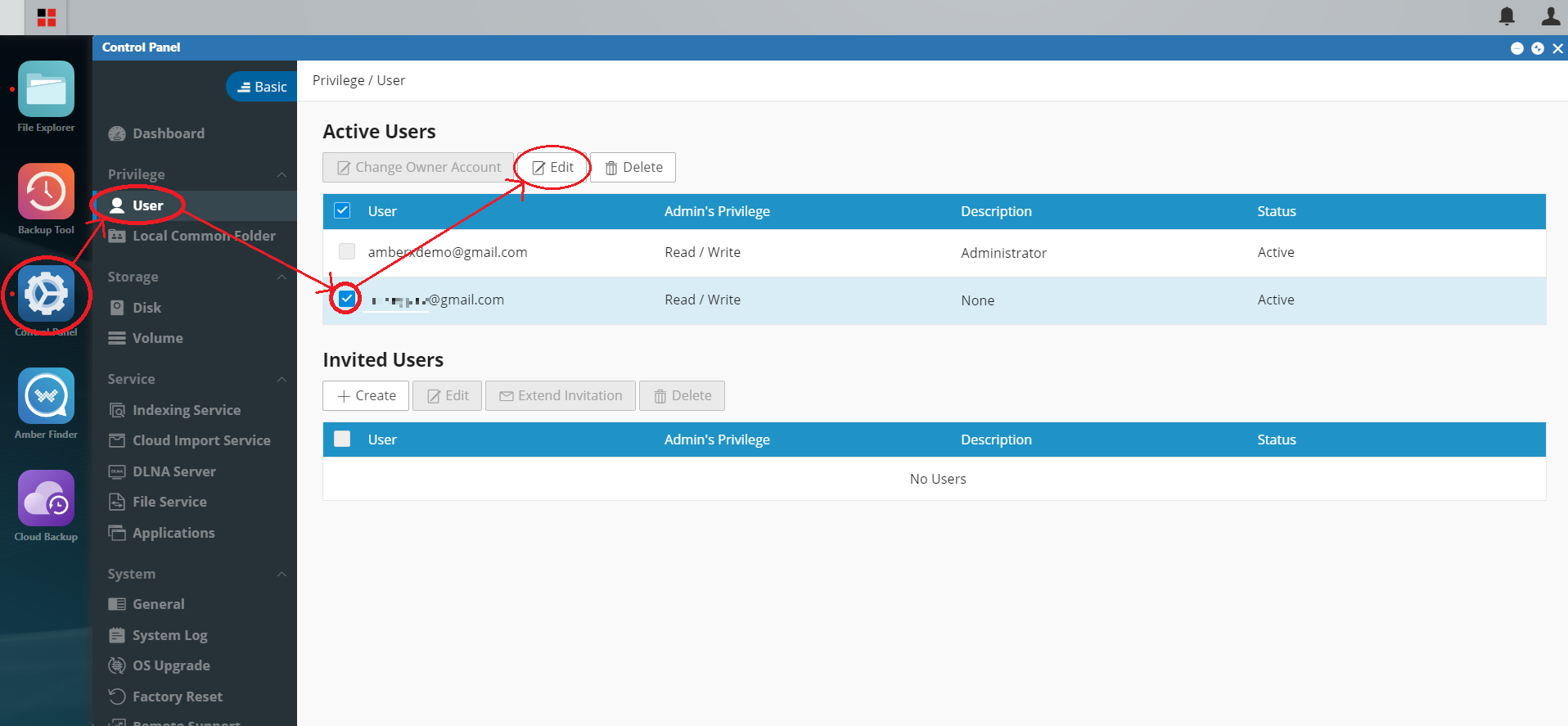 Assign Folder Permission → External Folder.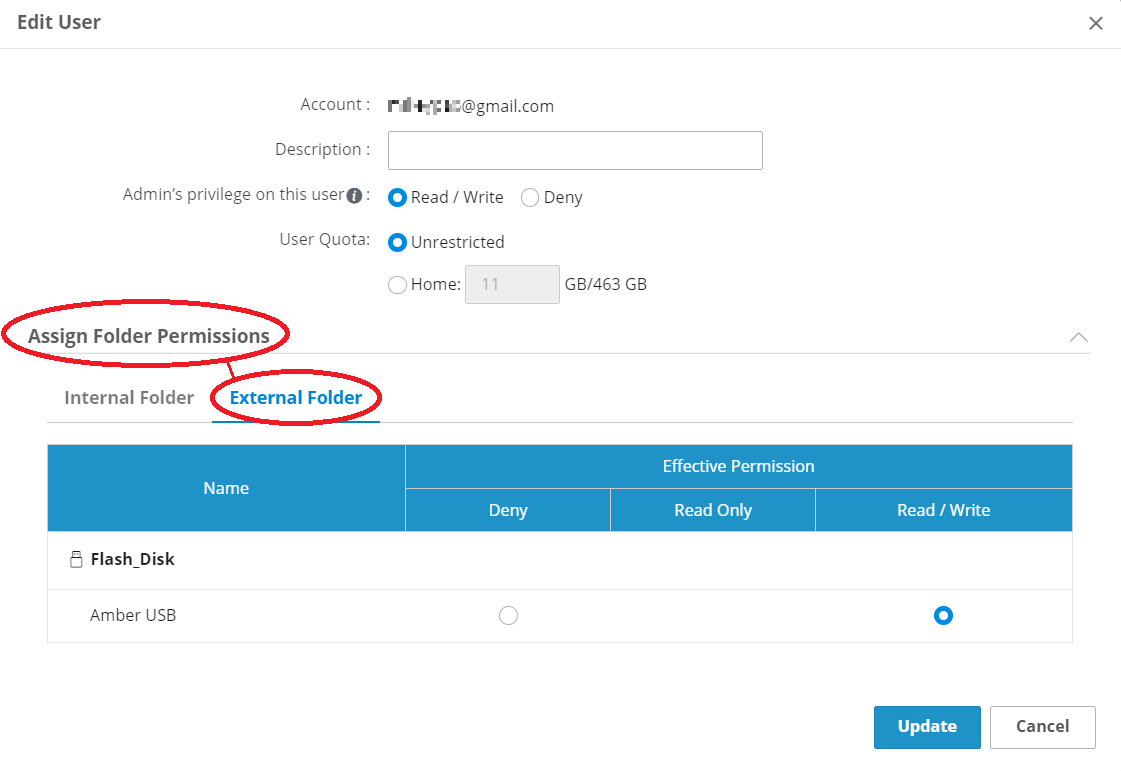 Deny: user will have no access unless content is explicitly shared via email/share link.
Read/Write: user will have access.
Note: If the user does not see the USB from Amber iX Mobile & Desktop, the user will need to export the USB. Please see Exporting Folders so they are accessible from Amber iX
USB Renaming and Exporting Permissions
To rename or to allow/deny exporting of a USB, go to Control Panel → Local Common Folder → Select External USB Drive → Edit.

Here, you can rename the USB and allow/deny the USB to be exported by other active users.

Accessing the USB
Amber iX Desktop (My Amber → Exported Data):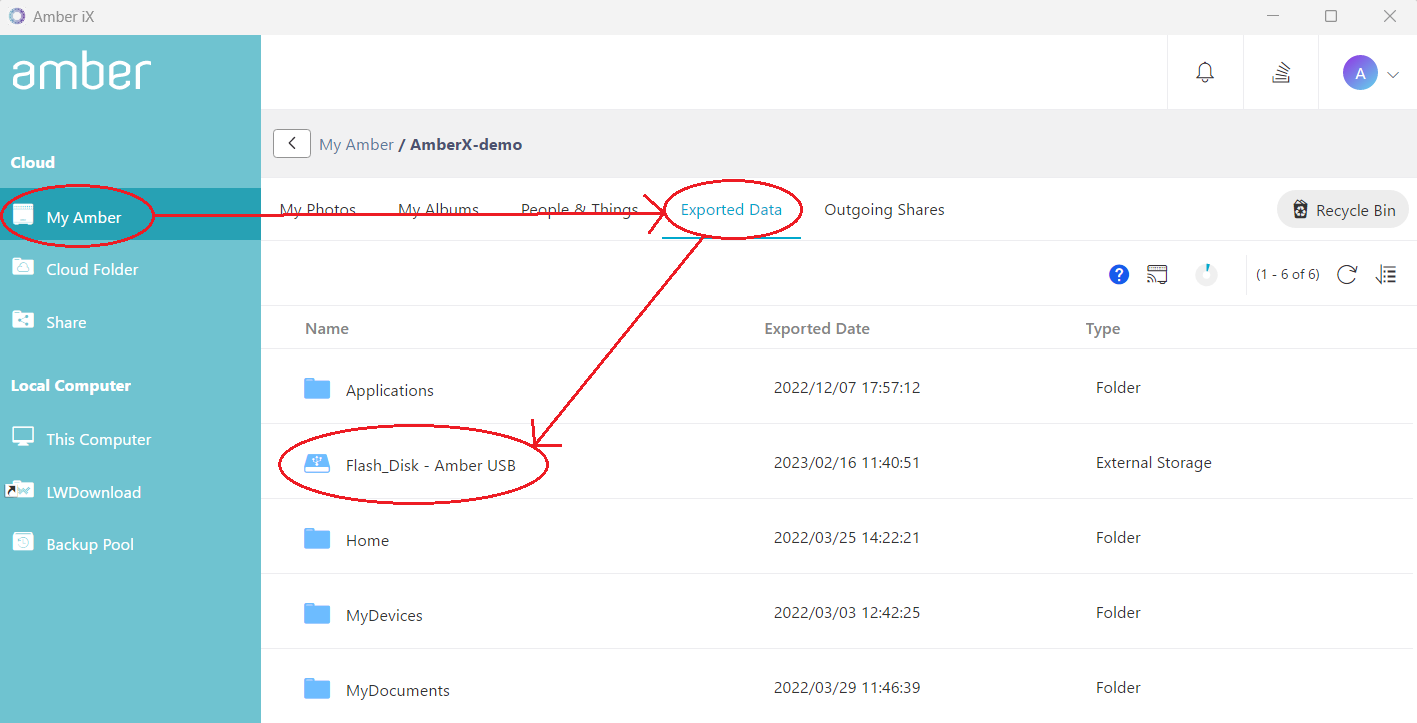 Amber iX Mobile (Amber Folder):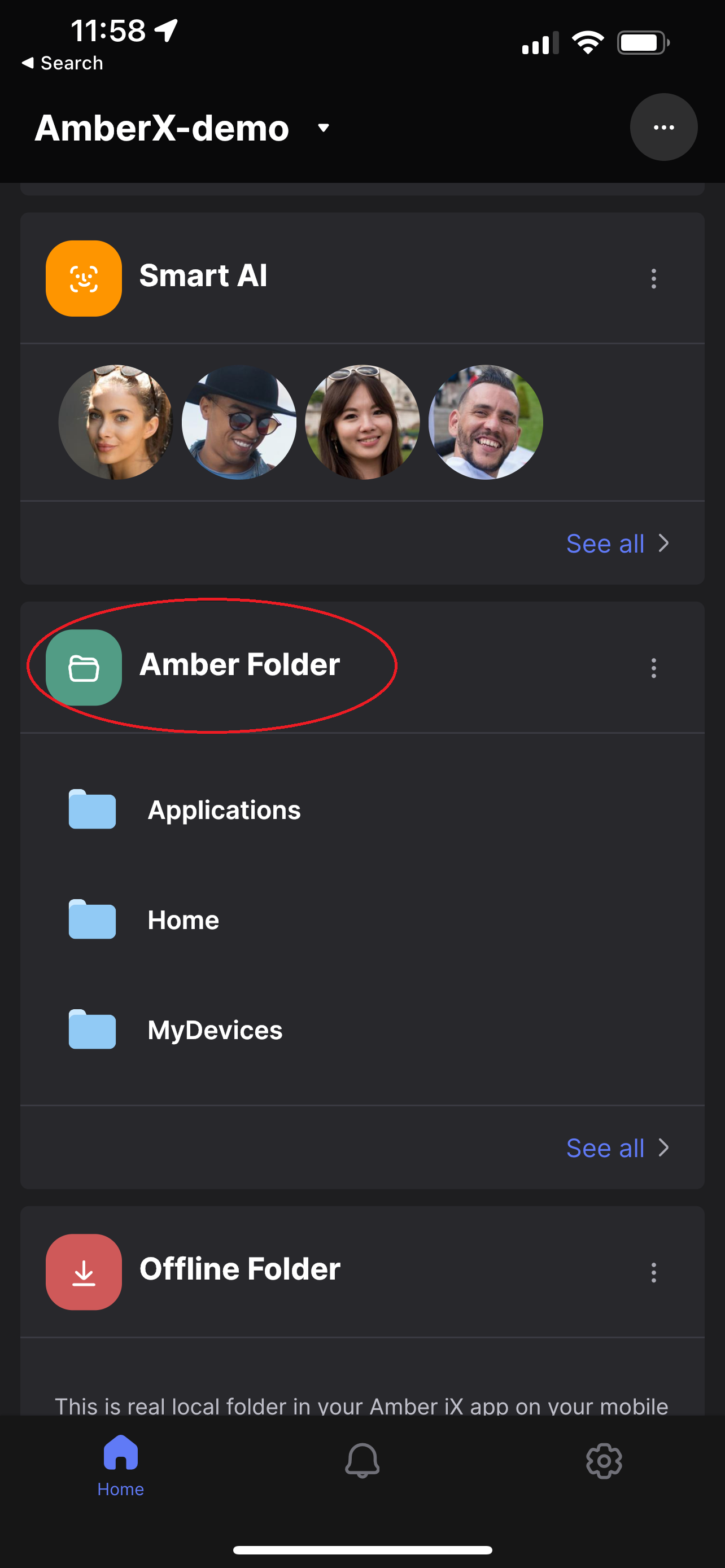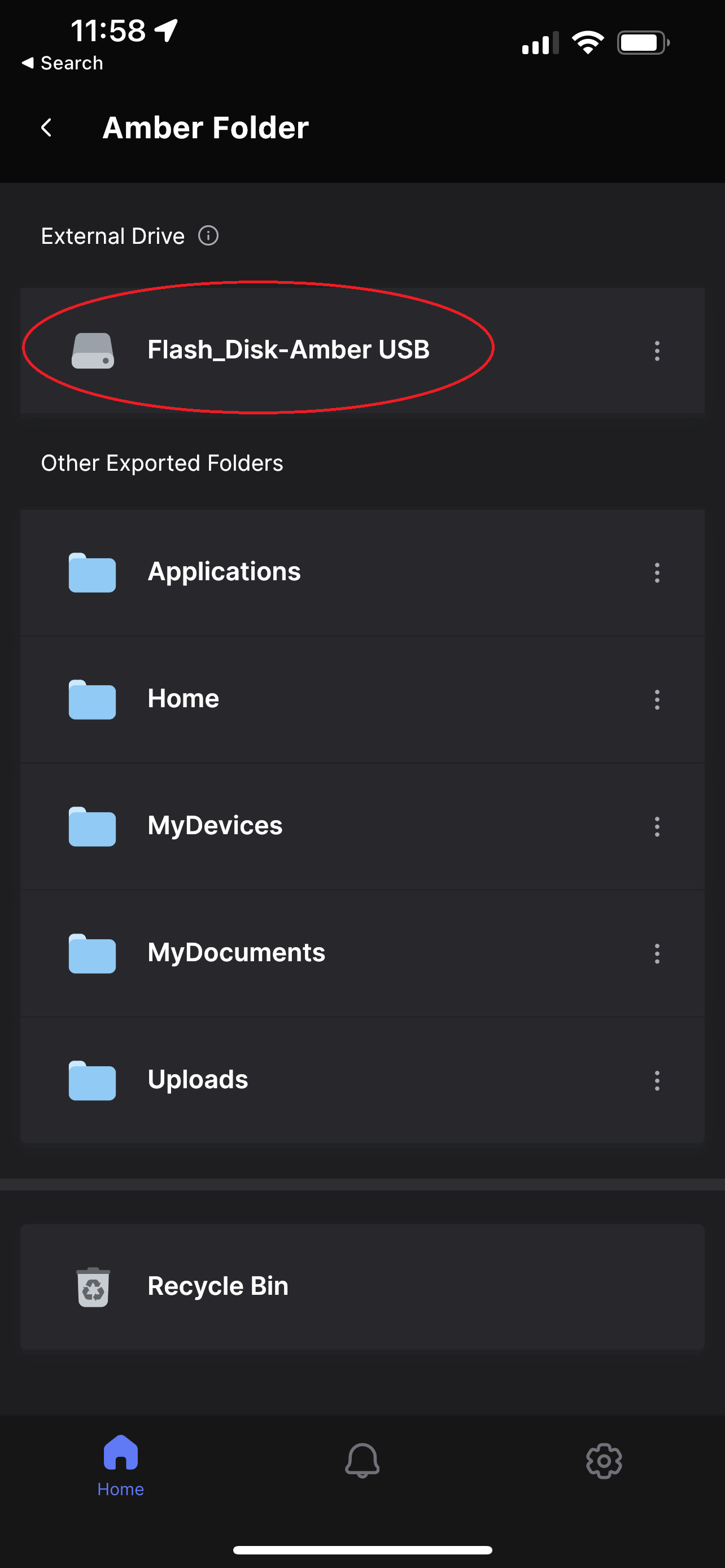 PC/Mac Web Browser (Amber OS → File Explorer):
Note: Windows or macOS, must be on the same local network as Amber unless remote access and port forwarding are enabled).
Indexing/Organization Service
Enabling photo and video indexing generates thumbnails for viewing in My Photos in Amber iX. Go to Control Panel → Indexing Service → Photo and Video.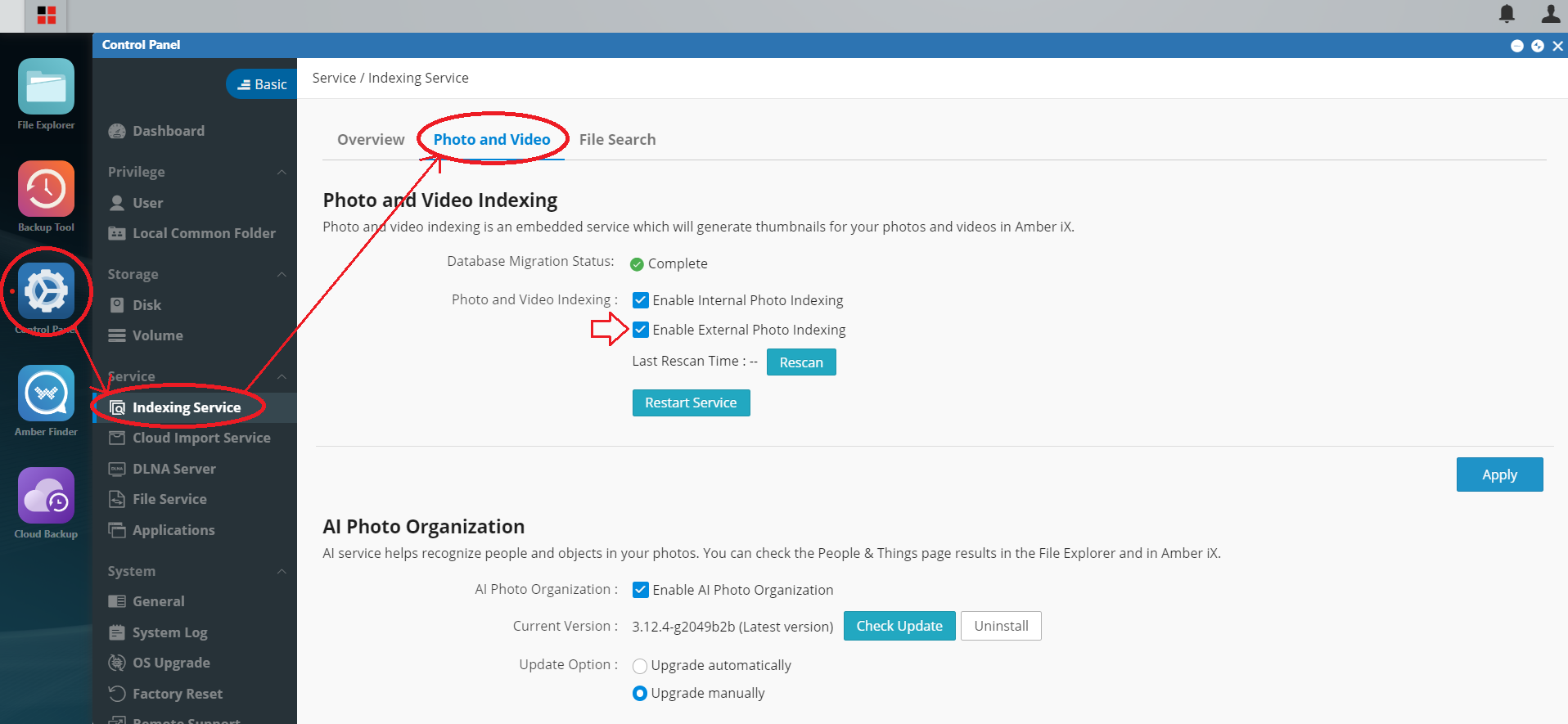 Additionally, specific folders can be selected for indexing/organizing by scrolling down and selecting the USB → Edit.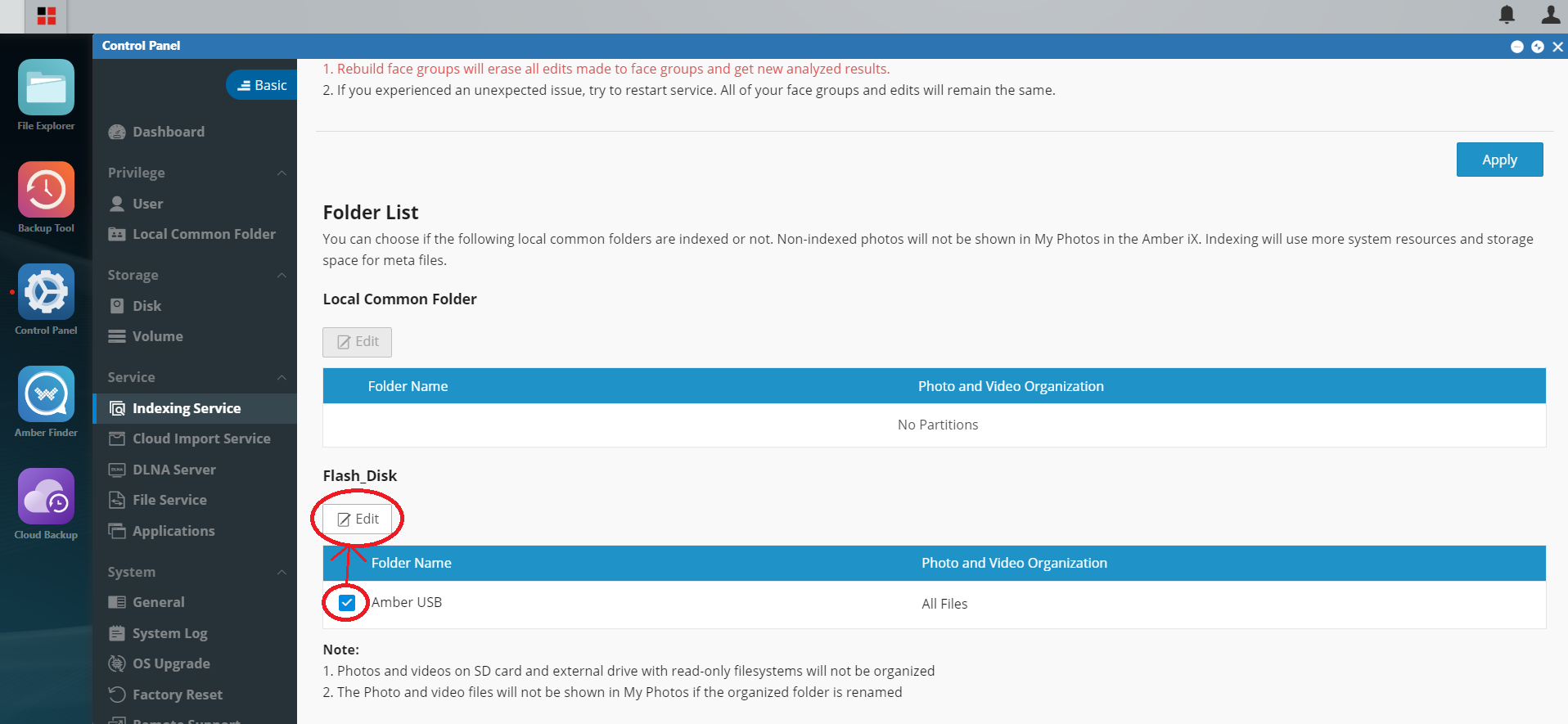 Choose to index specific folders, all files, or none.

Managing indexing/organizational services can also be done in Amber iX Mobile:
More Options → Organizational Progress and Settings → Settings → External Drive.